B.S.

Management Information Systems
The management information systems program at Concordia University, Nebraska is a balanced program of business and computer science courses that prepares you for computer-related jobs within a business environment. Combined with a broad, liberal arts curriculum, you will learn to think critically, communicate effectively and solve problems, so that you can find the most success in your MIS career.
When you earn your bachelor's degree in management information systems at Concordia Nebraska, you will:
Manage the data, software and hardware of the information systems used to process and retrieve internal business information.
Apply computer technology knowledge, quantitative techniques and administrative skills to the information processing requirements of organizations.
Learn to put technology to work for you and help people use information systems to become more effective and efficient.
20:1
Student-to-faculty ratio
75%
Faculty with terminal degree
BeHelp your organization achieve their strategic goals and operational objectives through information systems.
Program Highlights
WHY STUDY MANAGEMENT INFORMATION SYSTEMS AT CONCORDIA?
Concordia's innovative Dunklau Center for Science, Math and Business is home to the computer science and mathematics programs and includes experiential and collaborative learning spaces. The Dunklau Center features:
Two computer science labs for hands-on learning with computer servers, circuits and more
Dedicated project spaces for students to incubate their ideas
Study spaces for large- and small-group collaboration
Dell and Apple devices
Docking stations with ultra-wide monitors for students to seamlessly convert their own laptops into powerful workstations
You can also join Concordia's programming team and become part of a community dedicated to becoming better programmers and software developers. You'll have the opportunity to compete in national and international collegiate programming contests and competitions, as well as working on collaborative software development projects and developing and maintaining software systems. Get real-world coding experience that benefits the entire campus community!
MEET OUR EXPERT FACULTY
As experts in information systems, our faculty and instructors bring years of experience to the classroom.
Meet our students
Garion Consier
Churdan, Iowa
I like to use technology in a way that serves a purpose. The MIS program sets up the framework to help understand how to use technology to be productive in the business world.
Accreditation
Concordia University, Nebraska is accredited by the Higher Learning Commission, a regional accreditation agency recognized by the U.S. Department of Education.
Degree Goals
A management information systems graduate from Concordia University, Nebraska will be able to:
Develop a broad set of management and leadership skills necessary for successful achievement of organizational goals.
Gain an understanding of advanced business and management concepts.
Develop the skills and attitudes to make sound ethical decisions in the workplace.
Research, investigate and develop solutions for information systems problems.
Understand system administration in an organizational context.
Computer Science and Mathematics Minors
Computer Science
Cybersecurity
Information Technology
Mathematics
Career Outcomes
Database Administrator
Keep business's confidential data safe, secure and well-managed.
Install and configure database software and servers.
Develop and implement backup and recovery plans.
Create security models to keep data secure from viruses and attacks.
Project Manager
Organize, plan and execute projects for your company.
Define project goals, communicate with stakeholders and see a project through to its closure.
Assess risks and troubleshoot problems during the life of a project.
Computer and Information Systems Manager
Keep technical projects on schedule and under budget.
Consult with business executives to determine the computer needs of the company.
Manage the upgrade of information technology systems.
Troubleshoot network problems and work with employees of the company to solve issues.
Computer ProgrAMER
Create software programs by writing code.
Test the code to make sure it works optimally.
Correct bugs in code.
FAQs
Where do management information systems professionals work and what do they do?

Businesses, organizations and government agencies utilize a wide variety of information systems to collect, process and store data pertinent to their operation. Whether it's creating a large database of donors for an international nonprofit organization, a billing system for a hospital or a records database for a city revenue collection agency, organizations need professionals to build and maintain information systems to help effectively manage data.

MIS professionals often manage teams of programmers, developers, analysts and other related IT professionals in creating business information systems. MIS professionals who become project managers are not only skilled IT experts, but they are also skilled managers who know how to maximize professional talent to create and deliver these systems in a timely fashion.
What's the difference between the management information systems and computer science degrees?

The management information systems major is a blend of business and computer science courses.

A common misconception about the MIS career is that it only concerns writing computer code. While some careers in management information systems do include developing and implementing code, many jobs in MIS do not utilize coding at all.

The management information systems undergraduate degree, therefore, focuses on
data analysis
teamwork
Leadership
project management
customer service
business theories
This sets the MIS professional apart from a computer science specialist, who typically focuses on the theoretical side of computers, data structures, networks and coding.
What kinds of people pursue management information systems degrees?

Many different types of people are drawn to management information systems, because it encompasses such a broad variety of businesses and career choices. In general, however, such individuals possess many of the following traits:
good problem-solving skills
ability to effectively manage time and resources
a clear vision of "the big picture" as well as the "small details"
a desire to work closely with other people
excellent communication skills
ability to think strategically about technology
a desire to take responsibility for developing and implementing their own ideas

​​​​
What can I do with a management information systems degree?

Most organizations depend on the design, implementation and management of information systems to function efficiently and effectively, so you can choose a career in a range of different sectors, depending on your interest.

Jobs directly related to a management information systems degree may include careers such as
application analyst
data analyst
database administrator
IT support officer
software engineer
business analyst
web content manager
project manager
How much do management information systems majors make?

Because management information systems majors can use their degrees in many different fields, your average annual salary will vary depending on which sector you choose to work in.

According to the Bureau of Labor Statistics, the average starting salary for management information systems majors is $60,575. The overall average salary for management information systems majors is $142,530.​
Related Programs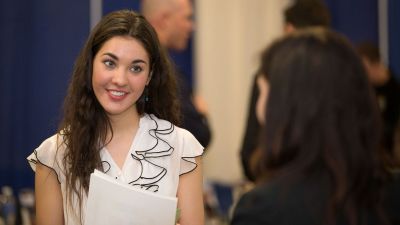 Business Administration
The business administration major provides a large scope of knowledge that will make you successful in a wide array of industries, from marketing to working in government to running a nonprofit organization.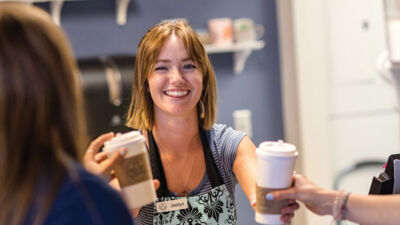 Business Communication
The business communication major at Concordia University, Nebraska will require you to think of an organization holistically, including how a consumer will receive marketing messaging, how an employee's interactions with co-workers effect productivity or how an investment by the organization communicates a business's political stance.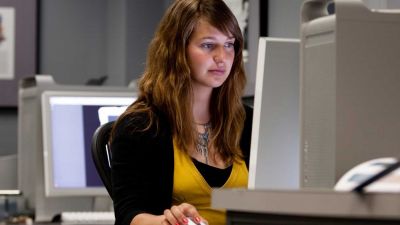 Computer Science
Concordia University, Nebraska's computer science program is designed to help you meet current and future challenges in technology- and application-related fields. Here, you can gain a strong fundamental foundation with an emphasis on practical functions of theoretical concepts.
1 Recent graduates attending graduate school or employed within six months of graduation.