A degree in accounting from Concordia University, Nebraska gives you the education to succeed in just about any aspect of the business world. Here, you get the foundation you need to become a certified public accountant, work for government institutions or in a private accounting firm, pursue a career in finance or corporate management accounting or become an entrepreneur.
When you major in accounting at Concordia, you will:
Be prepared with the qualifications to become an accountant or to work in an accounting-related field.
Earn your accounting degree from a university that intentionally intersects Christian faith, life experiences and academics to help you grow as a whole person.
Find an accounting internship that fits your interests, so you get hands-on training.
Serve your community and expand your knowledge and interpersonal skills.
Gain the professional and personal insight you need to succeed in your accounting career after graduation.
100%
career outcome rate1
15:1
Student-to-faculty ratio
100%
Faculty with terminal degree
Become an ethical servant-leader in your organization.
Program Highlights
WHY STUDY ACCOUNTING AT CONCORDIA?
As an accounting major at Concordia University, Nebraska, you'll find a distinctive blend of faith-based instruction and real-world, hands-on experience, including:
One of the elite accounting programs in Nebraska, with award-winning professors, many of whom are practicing accountants and business professionals.
An inextricable foundation of Christianity woven throughout Concordia's accounting program: from faculty and administration to student activities.
A focus on being good stewards of the resources God has entrusted us to manage and acting out our faith in an ethical way.
The chance to grow in your faith and find your vocation in accounting.
MEET OUR EXPERT FACULTY
As experts in accounting, our faculty and instructors bring years of experience to the classroom.
Meet our students
Annie Schmidt
Parker, Colorado
Without my quality education and professors who pushed me to see all the opportunities in accounting, I would not be where I am today. The accounting program at Concordia opened so many avenues to pursue and grow in my professional career.
Accreditation
The College of Business at Concordia University, Nebraska has received specialized accreditation for its business programs through the International Accreditation Council for Business Education (IACBE).
Degree Goals
An accounting graduate from Concordia University, Nebraska will be able to:
Employ the theory, language and practice of accounting in ethical ways.
Implement core financial concepts such as ratio analysis, capital budgeting, dividend policy, leverage and acquisition valuation.
Apply accounting theory to various businesses and organizations within global and ethical frameworks.
Define and meet the needs of various companies and accounting clients.
Business Minors and Concentrations
Minors
Accounting
Business
Computer Science
Marketing
Mathematics
Concentrations
Accounting
Agribusiness
Business
Communication
Entrepreneurship
Finance
Leadership
Marketing
Career Outcomes
Certified Public Accountant (CPA)
Assist businesses and individuals with financial planning
Advise on investments
Compile and file taxes
Help complete mergers and acquisitions
Offer consulting and auditing services
Financial Analyst
Help businesses make investment decisions
Gather information and data about stocks, bonds and other investment opportunities
Advise clients on prudent options to grow their financial portfolio
Auditor
Prepares and examines financial records for businesses or individuals
Ensures financial records are accurate
Assesses financial operations
Advises organizations to help them run more efficiently and ensure the company is running with accuracy, efficiency and integrity
Tax Accountant
Research, understand and translate an ever-growing collection of tax statutes governing the international, federal, state and local tax codes
Help businesses or individuals prepare their tax returns
Consult to minimize tax liability and ensure compliance with all applicable tax laws, rules and regulations
FAQs
Related Programs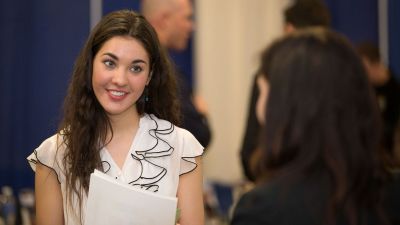 Business Administration
The business administration major provides a large scope of knowledge that will make you successful in a wide array of industries, from marketing to working in government to running a nonprofit organization.
Mathematics
Studying mathematics can help you develop basic skills such as arguing logically and rigorously, thinking abstractly, formulating and solving problems, analyzing data, and creating and analyzing mathematical models. As a math major, you will find yourself in demand by employers for careers in a wide spectrum of fields.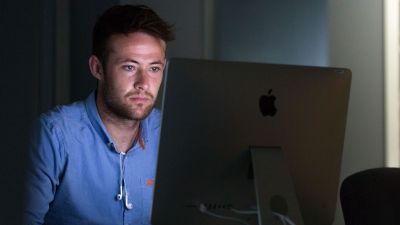 Management Information Systems
Management information systems is a dynamic career field focused on employing technologies in ways that help businesses and organizations achieve their strategic goals and operational objectives. Information systems have become increasingly important as technology advances, creating a high demand for skilled individuals.
1 Recent graduates attending graduate school or employed within six months of graduation.