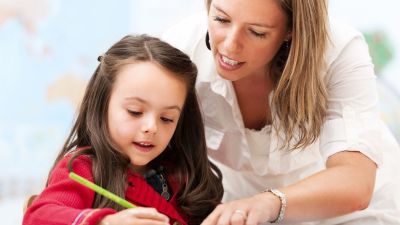 M.Ed.

Teaching Endorsements
We offer the lowest-priced online M.Ed. in Nebraska and the Concordia University System.
Nebraska Residents & Lutheran Educators
$340
PER credit hour
$425/credit hour rate outside of Nebraska
Through our Lutheran Guarantee, Lutheran Educators from around the world qualify for our special rate.
Class Type
100% online, 8-week courses
Accreditation
NCATE
Concordia University, Nebraska offers many teaching endorsements online with our graduate education programs that meet Nebraska state requirements Through nationally accredited curricula developed by experienced practitioners, you will gain knowledge, skills and tools needed to advance your career in education.
Early Childhood Education Endorsement: Discover age-appropriate instructional approaches for children from pre-kindergarten through third grade and their families. You will examine child development, teaching, curriculum, and assessment, as well as how to develop and maintain learning environments that promote child safety and healthy development.
Early Childhood Inclusive Education: Birth to Third Grade Endorsement: One of the few online programs of its kind offered in Nebraska, this endorsement leads to your initial teaching certificate in Nebraska. You will prepare to teach in early childhood settings by studying and practicing child development, planning, instruction, curriculum, and assessment in inclusive learning environments that promote child safety and healthy development.
English as a Second Language Endorsement: Discover how to bridge the language gap for students whose first language is not English. As you complete this program, you will gain the skills necessary to help students of all cultural backgrounds reach their full potential in the United States and in international settings. This teaching endorsement online program consists of 15 credits and can be completed in 10 months.
Instructional Technology Leadership Endorsement: Build your understanding of how to leverage technology in your classroom to improve the learning process for students. This endorsement program consists of 15 credits and explores how to enrich your teaching practice through the use of technology. Through this endorsement, you will become prepared to help with the development of technology programs for Pre-K through 12th-grade students.
Principal (Education Administration) Endorsement: Gain the skills you need to become an elementary or secondary school principal. In this endorsement program, you will analyze and gain experience with school curriculum development and implementation, along with the various principles and techniques of school leadership, management and organization. Choose from the K-6, 7-12 or K-12 endorsement program.
Special Education: Learn how to develop and implement differentiated teaching methods for students of varying abilities in an inclusive classroom setting. Through this endorsement, you will also explore behavior management and assessment techniques to prepare you to serve the needs of all students. The coursework in this teaching endorsement online program can be applied to a Master of Education in Special Education, a K–6 or 7–12 Nebraska subject endorsement or a K–12 Nebraska field endorsement. Our special education endorsement program consists of a total of 42 credits, or 51 credits if you earn the K–12 endorsement.
Reading Specialist Endorsement: Explore how to better serve your students' needs as you effectively address their literacy skills so that they will not fall behind their classmates. This teaching endorsement program provides you with strategies and skills that you can immediately apply in the classroom setting to provide remediation for reading abilities. The reading specialist teaching endorsement online program is 30 credits.
Earn your M.Ed. with Value(s)
Start your journey today by filling out this quick form and one of our enrollment counselors will be in touch soon.
Concordia Nebraska

Teaching Endorsements Core Concepts

Concordia University, Nebraska, is an excellent Lutheran, Christian university that will engage you in dynamic, life-shaping learning. We value you as an individual and build a relationship with you that promotes your success and meaningful learning. Relevant coursework and real-world experiences will advance the knowledge and skills needed for your field of study. Your degree from Concordia, Nebraska, will expand your pursuit of learning, service and leadership in your vocation.

Every endorsement program at Concordia includes real-world experiences to provide valuable application of coursework and develop the educator's knowledge, skills and understanding. The goals of each program prepare you to build expertise and qualifications in its specific area of education.
Concordia Nebraska

Teaching Endorsements: Career Outcomes
High School Teacher
High school teachers typically focus on one or two subject areas. As a high school teacher, you would plan lessons, teach and engage high schoolers and assess your students through multiple and varied means of classroom assessment. You might also have duties like sponsoring extracurricular activities, supervising students in hallways, outside or in the lunchroom and meeting with parents, administrators and other teachers.
$39,080
Entry-Level Salary2
$59,170
Mid-Level Salary2
$95,380
Late-Level Salary2
Middle School Teacher
Middle school teachers teach students in one or more subjects in public or private schools at the middle, intermediate, or junior high level. As a middle school teacher, you will create lesson plans, teach your subject and grade assignments. You may also be in charge of administering state tests.
$38,540
Entry-Level Salary2
$57,720
Mid-Level Salary2
$91,670
Late-Level Salary2
Early Childhood Teacher
Early childhood brings on significant developmental changes in children. Early childhood teachers need to understand how children develop so they can plan appropriate activities and effective lessons in a creative environment to support and encourage young children. As an early childhood teacher, you would be responsible for creating inclusive lesson plans, implementing a curriculum and working with each student to discover the most effective way of teaching and nurturing.
$34,840
Entry-Level Salary2
$54,230
Mid-Level Salary2
$83,920
Late-Level Salary2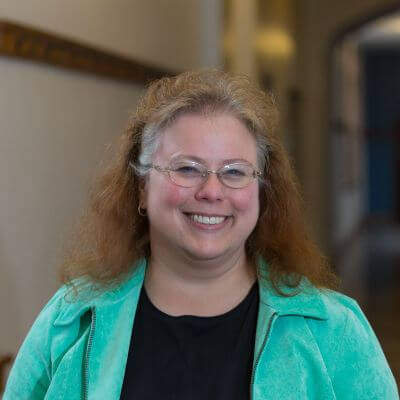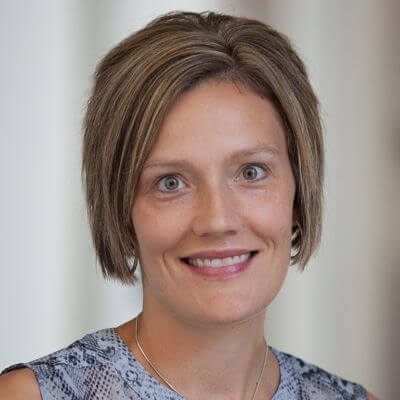 Teaching Endorsements Faculty
As experts in teaching endorsements, our faculty and instructors bring years of experience to the classroom.
Meet the faculty
Concordia Nebraska

Teaching Endorsements FAQs

What can I do with a Nebraska teaching endorsement?

Adding a teaching endorsement to your current teaching certificates can help you specialize and excel in a number of areas. An additional endorsement will increase your qualifications for specific teaching positions.

Is there a practicum required for any of these Nebraska teaching endorsements?

Every endorsement program at Concordia requires the completion of practicum hours, developing valuable connections between coursework and classrooms.

Do I need a graduate degree in teaching?

A graduate degree provides an increase in salary in most schools and districts across the country. It also empowers a teacher to build expertise in a specific area of education. Concordia University, Nebraska offers various master's degree programs online in areas such as early childhood, literacy, teaching English as a second language, curriculum and instruction, education administration, school counseling and special education.
Concordia Nebraska

Teaching Endorsements: Related Programs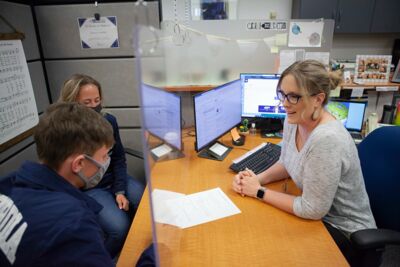 School Counseling
Gain the training and credentials to be a successful school counselor with Concordia University, Nebraska's completely online master's in school counseling program.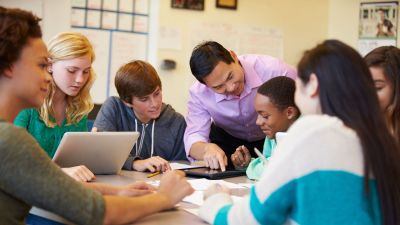 M.Ed. Curriculum & Instruction
The Master's of Education in Curriculum and Instruction online helps you become a forward-thinking curriculum coordinator or teacher leader.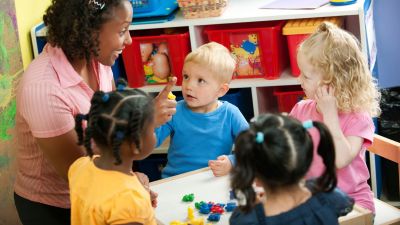 M.Ed. Early Childhood Education
Gain the skills you need to make a positive impact in the lives of young children with Concordia Nebraska's early childhood education online program.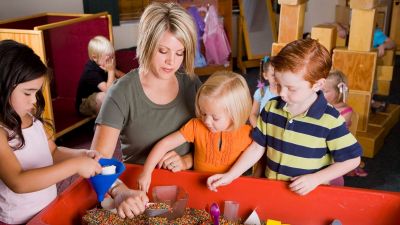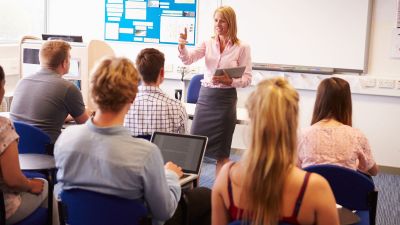 M.Ed. Educational Administration
Take the next step in your career and prepare to become a school administrator or principal with the online master's in educational administration program.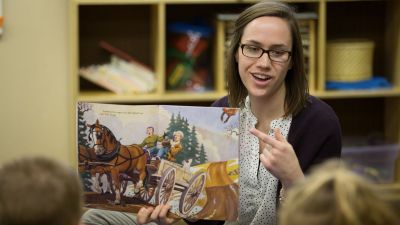 M.Ed. Literacy
Prepare to give students a lifelong love of reading and writing the English language through the online master's in reading and literacy program from Concordia.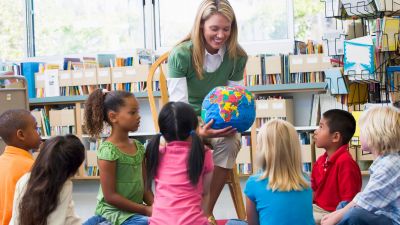 M.Ed. Special Education
Learn effective instructional strategies for students with learning, cognitive, mental and physical disabilities in our Master's in Special Education online.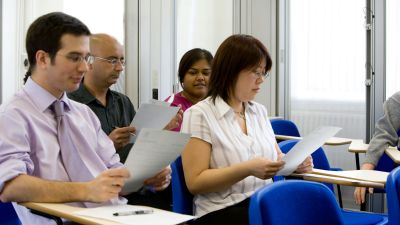 TESOL (Teaching English to Speakers of Other Languages)
Acquire the in-depth knowledge and real-world preparation to effectively teach English language and literacy with the master's in TESOL online (M.Ed.).