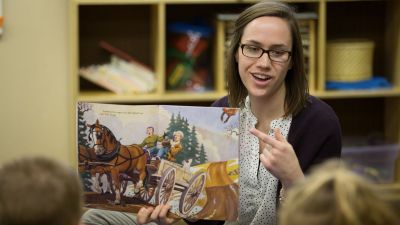 We offer the lowest-priced online M.Ed. in Nebraska and the Concordia University System.
Nebraska Residents & Lutheran Educators
$340
PER credit hour
$425/credit hour rate outside of Nebraska
Through our Lutheran Guarantee, Lutheran Educators from around the world qualify for our special rate.
Class Type
100% online, 8-week courses
Accreditation
NCATE
Prepare to give students a lifelong love of reading and writing the English language through the online masters in reading and literacy program from Concordia University, Nebraska. As you earn your degree, you will examine the academic theories and practical strategies for effective, successful literacy programs. Through the online program's excellent coursework, you will build a strong foundation through the experience, knowledge and practical advice of experienced educational professionals.
Our online master's in reading and literacy has two concentrations available:
Literacy with Reading Specialist Endorsement: Through this 36-hour program, you will study the effective, innovative and sustainable methods used for helping students learn to read and write, along with how to implement assessment tools to adapt instructional strategies
Literacy with Reading Specialist and ESL Endorsement: Discover how to teach English literacy to students from different backgrounds through this 51-hour program. Explore the resources needed to adapt lesson plans to suit students' needs while incorporating and understanding cultural issues as part of instructional practice
Our master's in literacy online program is accredited by the National Council for Accreditation of Teacher Education.
Master's in Literacy and Literacy Courses
Earn your M.Ed. with Value(s)
Start your journey today by filling out this quick form and one of our enrollment counselors will be in touch soon.
In addition to our master's program, we offer specialized endorsements that can help you enhance your knowledge in specific areas.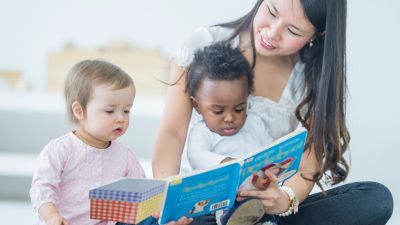 Reading Specialist Endorsement: This 30-credit endorsement program explores the applications and strategies you can incorporate into the classroom to teach students of all levels and abilities how to better their skills in reading and writing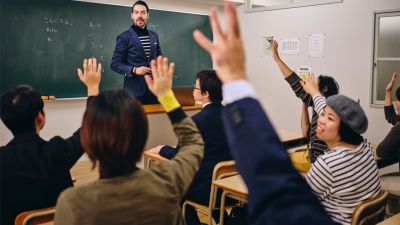 ESL/ELL Endorsement: Study how to effectively bridge the language gap for students whose native language is not English and help them reach their full potential with our 15-credit endorsement that can be completed in as few as 10 months
Concordia Nebraska

Online Master's in Reading and Literacy | Concordia Nebraska Core Concepts

Concordia University, Nebraska's master's in literacy online program focuses on providing candidates with the knowledge and skills needed to teach those from varied backgrounds important English reading and writing skills.
Learning Outcomes
Students will apply knowledge and skills from the program by developing, planning, and implementing a case study, which is the culminating project of the program
Students will explore developmental reading topics related to students in pre-kindergarten through 12th grade, including reading in the beginning literacy, vocabulary, reading in the content areas, comprehension, fluency and oral interpretation of literature
Students will examine how to effectively teach writing to PK–12 students, as well as the relationship of writing to literature and other language arts
Students will learn the assessment and evaluation processes for students with literacy difficulties and from varying backgrounds
Program Goals
Establish in-depth knowledge of the psychological, sociological and linguistic theoretical base of literacy education
Explore a knowledge base relating to the developmental nature of language, language acquisition, reading and language arts
Employ techniques for integrating the English language into students' listening, speaking, reading and writing
Establish an understanding of the English language as a system (phonology, morphology, syntax, semantics, pragmatics and discourse) that has language variation and cross-linguistic differences
Exhibit an understanding and respect for the cultural, linguistic, ethnic and academic diversity of literacy learners
Develop, plan and implement a case study
Concordia Nebraska

Literacy: Career Outcomes
Early Childhood Teacher
Early childhood brings on significant developmental changes in children. Early childhood teachers need to understand how children develop so they can plan appropriate activities and effective lessons in a creative environment to support and encourage young children. As an early childhood teacher, you would be responsible for creating inclusive lesson plans, implementing a curriculum and working with each student to discover the most effective way of teaching and nurturing.
$34,840
Entry-Level Salary2
$54,230
Mid-Level Salary2
$83,920
Late-Level Salary2
High School Math Teacher
Math teachers create lesson plans to instruct their students in general or specialized subject mathematics. As a math teacher, you would prepare assignments, homework and tests to impart knowledge and understanding. You would also assess student's progress and abilities throughout the school year. Since math is part of the core curriculum, math teachers must keep up with changes in state guidelines and objectives for math learning to help students meet the established criteria. Math teachers also commonly lead multiple classes throughout the day, with students learning different subjects at ability levels from beginner to advanced placement.
$39,740
Entry-Level Salary2
$60,320
Mid-Level Salary2
$97,500
Late-Level Salary2
High School English Teacher
$39,080
Entry-Level Salary2
$59,170
Mid-Level Salary2
$95,380
Late-Level Salary2
Elementary School Teacher
As an elementary school teacher, you would instruct students in basic academic, social and other formative skills in a public or private school. You would be responsible for creating inclusive lesson plans, implementing a curriculum and working with each of your students to discover the most effective way of teaching and nurturing them.
$37,340
Entry-Level Salary2
$57,160
Mid-Level Salary2
$92,770
Late-Level Salary2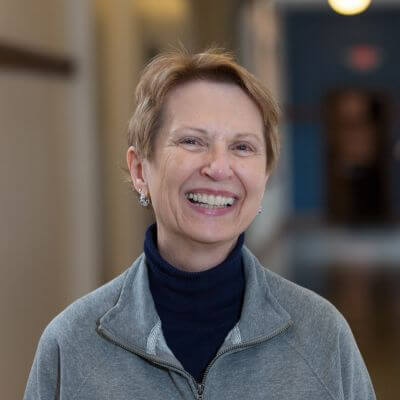 Master's in Reading and Literacy Faculty
As experts in reading and literacy, our faculty and instructors bring years of experience to the classroom.
Meet the faculty
Concordia Nebraska

Online Master's in Reading and Literacy | Concordia Nebraska FAQs

What can I do with a literacy degree?

After you have earned your master's in literacy online, you can pursue a variety of careers within education. You can become a reading specialist, reading coach or reading curriculum specialist, or you can help students from varying backgrounds learn the English language. The degree also gives you the skills to teach adult students English to help them prepare for further education to get a job.

Is there a practicum required for this program?

Depending on which path you take for this program, you will need to complete a three-credit field-based case study that includes documented student interaction, evaluation and intervention. Adding the ESL endorsement will include a practicum devoted to working specifically with students who are learning English as their second language.

Is literacy the right career path for me?

A career in literacy may be right for you if you enjoy the written word and helping students develop their reading and writing skills so that they can achieve their goals. As the field requires the assessment of student abilities and being able to adapt lesson plans to suit their needs, you should have analytical and problem-solving skills. If you also like teaching English to people whose first language is not English, then a career in ESL after earning your ESL/ELL Endorsement may be ideal for you.

How does this program stand out against others?

Our master's in literacy online program has received accolades from BestColleges.com as one of the top 25 best online master's in reading and literacy programs in 2019.
Concordia Nebraska

Online Master's in Reading and Literacy | Concordia Nebraska Related Programs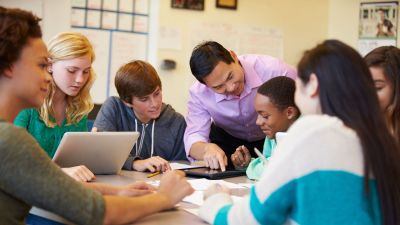 M.Ed. Curriculum & Instruction
The Master's of Education in Curriculum and Instruction online helps you become a forward-thinking curriculum coordinator or teacher leader.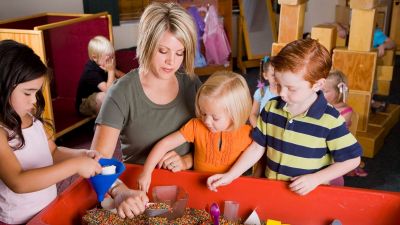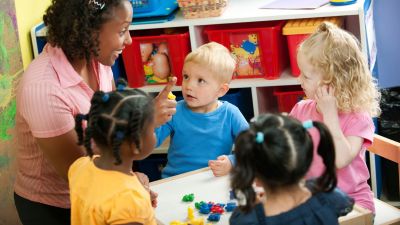 M.Ed. Early Childhood Education
Gain the skills you need to make a positive impact in the lives of young children with Concordia Nebraska's early childhood education online program.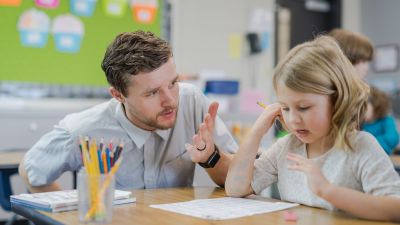 Early Childhood Special Education
Our early childhood special education master's program equips you with the knowledge and skills needed to design, implement and assess learning experiences in an early childhood special education (birth through kindergarten) classroom. As a teacher or other professional who understands disabilities, you have the opportunity to work closely with students with diverse developmental needs and help them establish a firm educational foundation filled with unique potential.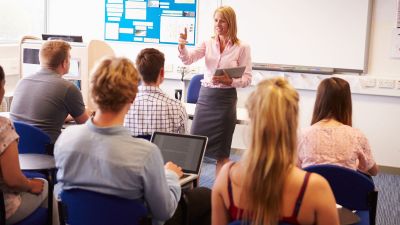 M.Ed. Educational Administration
Take the next step in your career and prepare to become a school administrator or principal with the online master's in educational administration program.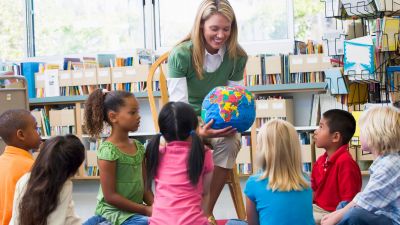 M.Ed. Special Education
Learn effective instructional strategies for students with learning, cognitive, mental and physical disabilities in our Master's in Special Education online.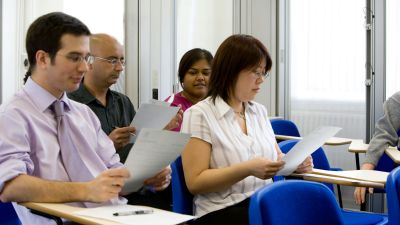 TESOL (Teaching English to Speakers of Other Languages)
Acquire the in-depth knowledge and real-world preparation to effectively teach English language and literacy with the master's in TESOL online (M.Ed.).