Plum Creek Literacy Festival aims to inspire in 2021 with two April events
Published by Logan Tuttle 1 year ago on Fri, Mar 26, 2021 9:57 AM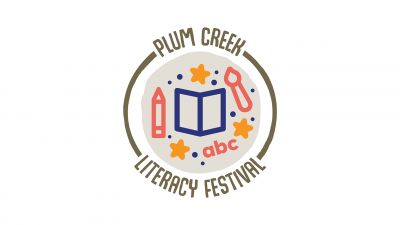 The Plum Creek Literacy Festival is hosting two events April 15-17 that are geared toward children and educators.
The award-winning festival, founded in 1996, seeks to encourage a love of reading, writing and books by bringing nationally renowned authors and illustrators to Nebraska to host interactive workshops and keynotes for school children and adults.
In adapting to the pandemic environment, the festival's annual fall events were canceled and moved to April. Instead of inviting hundreds of children to Concordia University, Nebraska's campus, participating authors and illustrators will visit more than 25 schools April 15-16. Authors and illustrators visiting schools include Bryan Collier, David Soman, Johnathan Stutzman, Heather Fox, Sherri Duskey Rinker, Grant Snider, Daniel Miyares, Gordon Korman, Peter Lerangis, Javaka Steptoe, Evan Turk, Steve Light and John Hendrix.
"This is the first festival in history where children haven't been on campus," Dylan Teut, the festival's executive director, said. "We will certainly miss the spirit, energy and enthusiasm the children bring with them, but I am grateful we can have a festival at all. I think the visiting authors and illustrators are in for a treat when they will get to the schools, during a year when visitor opportunities have been limited, many schools are going above and beyond to create an inspiring atmosphere for their students."
On April 17, the festival will host its adult conference—a specialized event designed for educators and literacy enthusiasts—on Concordia's campus. The event will follow health and safety guidelines. The event will feature three learning tracts including elementary literacy, middle level/secondary literacy and writing/illustrating books. Regie Routman, an educational leader, mentor, coach and teacher who recently published "Literacy Essentials: Engagement, Excellence and Equity for All Learners," will deliver the event's keynote during lunch.
"We are excited to offer high-quality professional development to those attending the adult conference," Teut said. "We know they'll bring the spirit and joy of their school with them and take back their learning and experiences, eager to share them with young readers."
Registration for the adult conference can be done online until April 9, with on-site registration available the day of, for an additional fee.