Saturday
17
April '21
7:30am - 5:00pm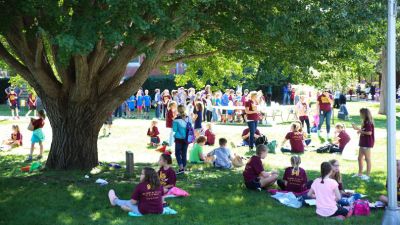 Plum Creek Literacy Festival Adult Conference
Thom
A specialized conference designed for educators and literary enthusiasts. Lunch is available and qualifies for graduate credit and CEUs.
Register
Downloadable Forms
Special Bundle Opportunity
Bring 4 professionals from the same building and register for the full conference and luncheon at a special rate of $100 per attendee ($100 total savings when you take advantage of this offer!)
Schedule
Registration/Folder Pick-up
7:30-8:45 a.m.
Thom Main Street
Last Name A-L Registration on First Floor
Last Name M-Z Registration on Lower Level
Pre-Ordered Book Pick-up—Janzow Campus Center Lobby
Book Sales—Janzow Campus Center Lobby
Authors Autographing—Cattle Conference Room
Exhibitors—Thom Main Street
Lunch
12-12:45 p.m.
Please note that we will not have a formal luncheon this year. When you select the luncheon option, you will be able to pick up a gourmet boxed lunch from the Cattle Conference Room and find a place to relax and enjoy the lunch; enjoy the outdoors if weather permits. Book Sales Open during this time. Gourmet boxed lunch included with luncheon/keynote ticket.
Special Celebration—Marc Brown Keynote and Festival Announcements, 25th Anniversary Celebration, Campaign Kickoff, Giveaways
1-2:15 p.m.
Weller Auditorium
Tickets required due to capacity limits. Luncheon ticket permits entry into the auditorium.
Book Sales
10 a.m.-4 p.m.
Janzow Campus Center Lobby
Calendar
Categories
Academic

Major Annual Events