Education students develop family resources
Published by Concordia University, Nebraska 2 years ago on Tue, Sep 29, 2020 4:50 PM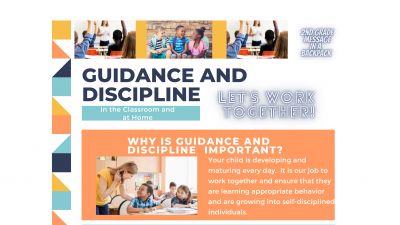 Students in Dr. Annette Anschutz's Families, Schools and Communities class have created a series of parenting tips by sending home a Message in a Backpack. A Message in a Backpack is a one-page flyer that provides information about a variety of topics for families.
The goal for the Messages in a Backpack is to be sent home once a week to help parents stay informed about appropriate early childhood growth and development and expectations, timely topics—such as how to deal with holidays, community events, crisis, family changes—and to provide them with tips for learning at home.
The topic for this Message in a Backpack is discipline and guidance. Messages have been developed for specific age groups and grade levels.
Infant/Toddler by Grace Huesmann
Preschool by Jessica Juergensen

Students also developed a Message in a Backpack about Learning at Home for children ages birth through eight.