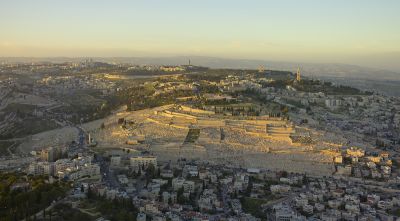 Holy Land Tour 2024
Israel
2024 trip FULL, contact Dr. Meehl to join waiting list"
A tour of the Holy Land is the trip of a lifetime.
During our Holy Land Study Tour 2024, you will encounter the land of the Bible on three levels. First, you will see the traditional sites associated with the Bible and visit archaeological excavations that will flesh out your picture of the ancient history of the region. Second, you will meet and talk with the people of the land – Palestinians and Israelis; Christians, Jews and Muslims - in a variety of settings to provide context and relevance to the events that occur in this land today. Finally, you will embark on a devotional journey that will add depth to your spiritual life for years to come. Our Holy Land Study Tour 2022 has been designed to be a pilgrimage in many senses of the word, uniquely tailored to the needs of Concordia's students, alumni and friends.
The tour includes free time for you to explore and savor the atmosphere of Jerusalem at your own pace as well as experiencing a worship service in the thirteenth-century Crusader Chapel in the Old City. Come to the Holy Land with us, enjoy the camaraderie and fellowship of the tour, and return with a wealth of new insights into the Bible and its world.
Dr. Mark Meehl has participated in excavations in Israel, Jordan, and Syria. He lived in Jerusalem for two and a half years, serving as Program Director for the Albright Institute of Archaeological Research, before coming to Concordia University in 1991. This will be the sixth study tour he has led to the Holy Land.