Student Employment
There are jobs available on campus in many different departments that will help you hone your professional skills while earning some extra money. Find a job below that you're interested in and start your application process.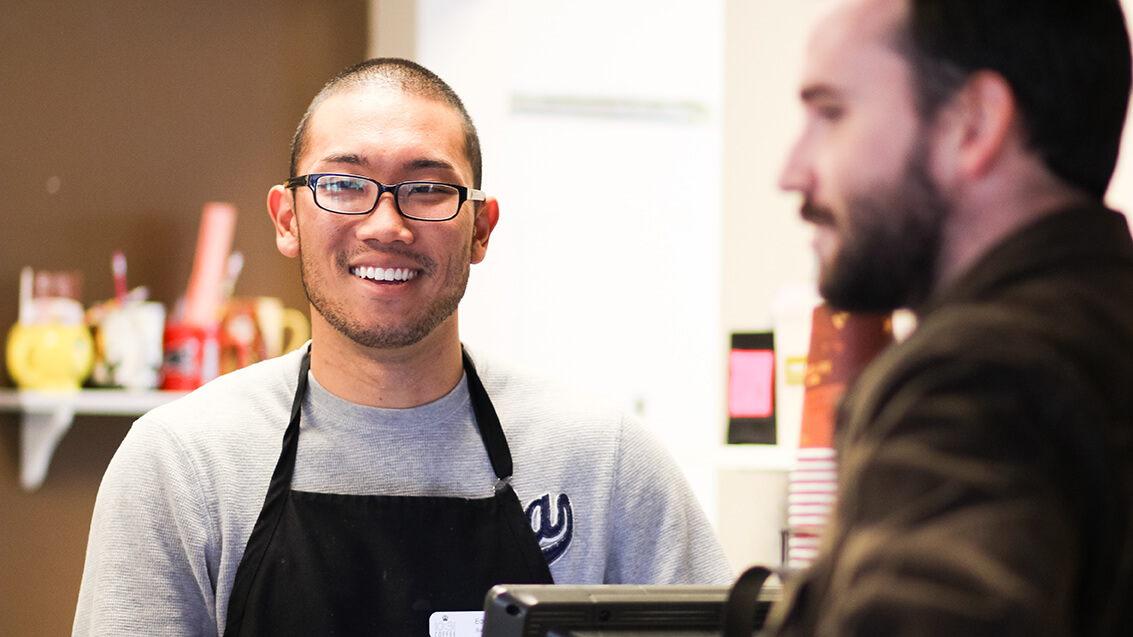 Jobs On Campus
Department: Marketing
Position: Student Graphic Designer
Hours: Up to 20 hours per week
Wage: $9/Hr
Description: Work on branded materials for Concordia University, Nebraska. Assist marketing team with various needs such as photo editing, designing printed materials, and website editing. Other duties as assigned.
Job Requirements: Being dependable and able to meet deadlines, working knowledge of Adobe CC, mainly in the areas of InDesign, Illustrator, and Photoshop. Applicants should provide 2-3 pieces of work that showcase design skills as well as a resume. Send resume and work examples to the email address below.
Contact: Contact liz.kucera@cune.edu or 402-643-7276
_________________________________________________________________________________________________________
Department: Athletic Communications
Position: Game Statisticians Crew Member
Location: Concordia Athletic Venues
Hours: Varies depending on number of home events in a given week, need to be willing to work nights and weekends
Wage: $9/Hr
Description: Game Statistics crew members take in-game statistics for Baseball and Softball, could also include Volleyball and Basketball
Job Requirements: Basic understanding of the assigned sport. Ability to focus on the game and track various statistics. Ability to use statistic tracking software (training provided by the Director of Athletic Communications). Willingness to perform other duties within the communications department a plus.
How to Apply: Contact Jacob.Knabel@cune.edu with a brief description of your related experiences and why you would be a good canidate for this position.
_____________________________________________________________
Department: Human Resources/Student Payroll
Position: Student Driver
Hours: Roundtrip Lincoln Airport 1.5 hours, Roundtrip Omaha Airport 3 hours, at various times.
Wage: $9.00
Job Summary: The Student Employment Office is looking for students who would like to be on a list of various CUNE departments who request student drivers to pick up visitors, employees, and other students and shuttle them to and from CUNE.
Job requirements: Must be 20 years of age, be a student at CUNE, have a valid driver's license and a good driving record. Upon hire will be required to take and pass a online safety course.
Contact: Weller Hall 102
---
Department: Admissions
Position: Admissions Overnight Host
Description: Show a prospective student what the life of a Concordia student is like by housing them overnight.
Skills/Qualifications: Relates well to all different types of people, welcoming, outgoing, eager to share your CUNE experience with others, willing to take prospective students to on-campus and other events, can accommodate a third person in your dorm room. Your roommate must also be comfortable with having your guests overnight in the dorm room. Sophomores-seniors required. Overnight hosts are not paid an hourly wage--you will receive a $25 Wal-Mart Gift Card for hosting a prospective student overnight..
Contact for More Information: Jessica Manley at 402-643-7233 or Jessica.Manley@cune.edu
---
Department: Chartwells Higher Ed
Position: Hospitality and Culinary Positions
*Employment is not with Concordia Nebraska, but with our food service vendor Chartwells.
Average Hours/week: Full time and part time positions are available with day, evening and weekend hours available
Pay: Starting at $9.00/hr.
Description: Chartwells Higher Ed, an international leader in food service, is hiring for multiple positions on Concordia University's Seward Campus, great positions for students!
Skills/Qualifications: Will train.
Apply: See specific positions and apply
Contact: Jill Baack at 402-643-7351 or Jill.Baack@compass-usa.com
---
Department: The Sower Newspaper
Position: News Reporters, Sports Reporters, Sports Editor
Hours: Varies depending on number of assignments (must be willing to work nights and weekends)
Wage: $9.00
Job requirements: Prior experience not necessary, each position will have flexibility. Applicants should be dependable, able to work under a deadline and able to work well independently with little to no supervision.
Contact: Ellen.Beck@cune.edu
---
Department: Building and Grounds
Positions: Custodial, Maintenance
Hours/week: 40 hrs a week (May 2019- August 2019)
Wage: $9.00
Description:
Custodial-cleaning up dorms after summer camps, other duties as assigned
Maintenance-painting, cleaning, prepping, repairing, other duties as assigned
Apply: Go to Building and Grounds and see Jessica Schauer to apply
---
Department: Theatre
Position: Scene Shop Technician
Average Hours per Week: 10-20 (mainly weekends)
Wage: $9/hr
Job Summary: Person to assist the scene designer in building theatre sets. This person also supervises volunteer student workers who build sets and properties for campus drama productions. A background in theatre set building is helpful for the specialized techniques of set construction, but we will train a motivated student who has carpentry skills.
Qualifications: Experience handling power tools (including miter saw, table saw, and electric drills). Knowledge of basic carpentry and painting skills are helpful. Reading mechanical drawings and/or blueprints helpful. A background in theatre set building is helpful.
Additional Comments: Scene shop hours are primarily on the weekends (Saturdays and Sundays), but may also work some additional evening hours as productions get closer. This position is expected to work each weekend before productions for 10-20 hours per weekend unless otherwise arranged with the scene designer/supervisor. Most hours are completed prior to productions, with fewer hours after mainstage shows are complete.
Contact: Prof. Bryan Moore at Bryan.Moore@cune.edu or 402-643-7440
---
For more information or if you have questions, please contact: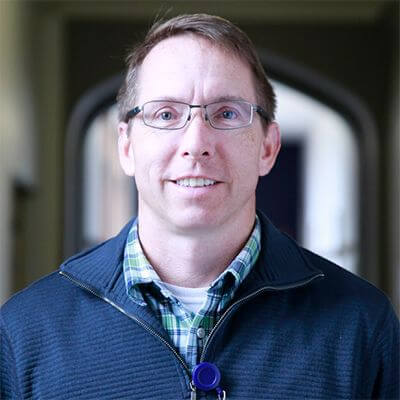 Student Employment Procedure
In an effort to accelerate the onboarding process of student employees, all forms are available on Concordia's portal.
Follow the instructions available on the portal to start the process.
New student employees will need to bring the necessary identification documents and completed forms to the Human Resources office located at Weller Hall 102.
The required forms and paperwork must be completed prior to work. F-1 visa international students have additional steps to take before employment - they should contact campus PDSO Julie Johnston Hermann or the HR office for further information.
Required New-hire Forms
W-4: Employee's Withholding Allowance Certificate required by the IRS.
Due to federal regulations CUNE staff are not authorized to aid students in completing this form. Students may use outside resources such as parents, guardians or a CPA to aid in the process of completing the W-4.
I-9: Employment Eligibility form required by the Department of Homeland Security: U.S. Citizenship and Immigration Services.
You must bring identification listed on the acceptable documents page with you to the HR office.
Be sure to read carefully what documents are needed to bring with you to show you are authorized to work in the US:
an identification document from List A or
a combination of documents from List B and List C
Only original documents will be accepted. No copies.
Direct deposit form: All employees are required to complete this form so they can receive their pay via direct deposit.
A blank check with VOID written on it, or direct deposit verification from your banking institute is also necessary
Student Employee Handbook: The handbook is provided electronically. An HR representative will review key areas when the final steps of the paperwork process is completed. The most up to date handbook is available on Concordia's portal for reference. For more assistance contact studentemployment@cune.edu.