Student Employment
There are jobs available on campus in many different departments that will help you hone your professional skills while earning some extra money. Find a job below that you're interested in and start your application process.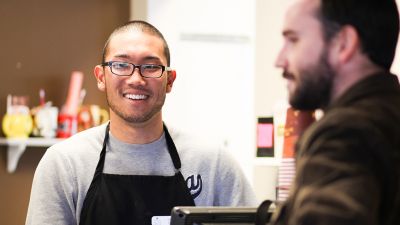 Jobs On Campus
Department: Link Library
Position: Circulation Desk Attendant
Hours: 4 to 6 hours per week
Wage: $9.00/hr
Job Description:
- Checks library materials out and in again for all library patrons.
- Assists patrons to find course reserve items
- Assists patrons to fill out interlibrary loan forms when necessary
- Prepares fine notices and receives fine payments
- Answers the telephone and transfers calls when needed.
- Reading and straightening shelves in assigned area to ensure materials are in proper sequence.
- Helps keep the library clean by dusting, vacuuming, and other cleaning assignments.
- Checks in newspapers and prepares them for use.
- Marks items used (in house).
- Refers patrons to professional librarians when necessary.
- Reshelve materials.
- Load paper and fix paper jams in photocopier/printer
- Other duties as assigned
Special skills/qualifications:
- Ability to work independently without constant direct supervision
- Ability to work comfortably with the Dewey Decimal system and strong alphabetizing skills
- Comfortable working with students and staff members
- Strong computer literacy skills for working with the library's online circulation system and catalog
- Develop knowledge in using databases and internet resources to assist patrons with finding materials.
- Adequate knowledge of utilizing and troubleshooting the photocopier/printer.
Expectations of student workers:
- Checks CUNE email on a daily basis and responds to messages from the library staff.
- Finds a substitute when unable to work a regularly scheduled shift.
- Performs library tasks first and looks for shift work to complete. Does not come to a shift expecting to do homework.
- Contributes to a friendly and welcoming environment to serve library users.
- Able to follow directions from supervisors.
Contact: Kathy Rippstein at Kathy.Rippstein@cune.edu or 402-643-7253
---
Department: Advancement
POSITION: Phonathon Caller
Applications due by Tuesday, January 12, 2021 at 5 p.m., interviews will be required.
Office: Advancement
Hours: Varies, depending on student preference. 4-12 hours per week available, flexible schedule. Shifts are evenings or weekends.
Pay: $9.00/hr
Description: Join the fun! Phonathon callers are part of a dynamic team of students who work together to reach out to alumni and donors of Concordia. The call center is a fast-paced environment focused on working hard and having fun. Phonathon callers are key partners in supporting and furthering Concordia's mission. They call alumni and donors to ask for financial support, provide information about the Concordia Fund and engage constituents with updates about the university.
Qualifications: Must be a current student in good standing with strong interpersonal skills, a clear and articulate communicator, ability to build rapport through conversations over the phone, passionate about Concordia's mission and your Concordia experience, ability to work harmoniously with managers and as a team with other callers, think quickly in responding to questions and/or concerns our alumni, parents and friends may have, handle personal information with extreme confidentiality and have a good time.
Additional Benefits: Prizes earned for meeting individual and team goals, provided snacks and end-of-semester celebrations. You also get to experience the opportunity to network over the phone with alumni and friends in various professions all across the United States. You never know who you might meet!
To Apply: Fill out an 'On-Campus Student Employment Application and attach a cover letter addressing the following question: What experience, skills or interest do you have that would make you a successful addition to our team? Including a resume with your application is optional but preferred.
Please drop off all application requirements to Weller 206, or email the required documents to Leigh Lewis or email to Leigh.Lewis@cune.edu.*All applications must be submitted by 5 p.m. on Tuesday, January 12, 2021.*
Interview Process: If you are being considered for employment you will be contacted via CUNE email to schedule an interview. Interviews will be held January 18-22, 2021.
Contact: Leigh Lewis at 402-643-7240 or Leigh.Lewis@cune.edu . You can also stop by the Advancement Office – Weller 206 – with any questions.
---
Department: Athletics
Position: Weight room Supervisor
Hours: Part Time, 6 hours per week
Wage: $9/Hr
Description: The student employee will help monitor and maintain daily functions of the Walz weight room. This position will help students gain experience in the operations of a collegiate athletic facility.
Contact: Todd.Berner@cune.edu, or at 402-643-7191
---
Department: Admissions
Position: Admissions Diplomat
Hours/week: Varies (available 1 hour slots over the lunch hour is a plus)
Wage: $9.00/hr
Description: Greet visiting students and their families, give them a tour of campus, sharing your CUNE experiences
Skills/Qualifications: Exceptional speaking skills and ability to relate well to varied audience. Must be welcoming, outgoing and eager to share your CUNE experiences with others, have the desire to give visitors a positive Concordia visit. Ability to memorize facts about Concordia and integrate your own personal stories. CUNE experience a preferred.
Contact for More Information: Jessica Manley at 402-643-7233 or Jessica.Manley@cune.edu
---
Department: Chartwells Higher Ed
Position: Hospitality and Culinary Positions
*Employment is not with Concordia Nebraska, but with our food service vendor Chartwells.
Average Hours/week: Full time and part time positions are available with day, evening and weekend hours available
Pay: Starting at $9.00/hr.
Description: Chartwells Higher Ed, an international leader in food service, is hiring for multiple positions on Concordia University's Seward Campus, great positions for students!
Skills/Qualifications: Will train.
Apply: See specific positions and apply
Contact: Jill Baack at 402-643-7351 or Jill.Baack@compass-usa.com
---
Department: The Sower Newspaper
Position: News Reporters, Sports Reporters, Sports Editor
Hours: Varies depending on number of assignments (must be willing to work nights and weekends)
Wage: $9.00
Job requirements: Prior experience not necessary, each position will have flexibility. Applicants should be dependable, able to work under a deadline and able to work well independently with little to no supervision.
Contact: Ellen.Beck@cune.edu
---
Department: Building and Grounds
Positions: Snow Removal
Hours/week: Based on snowfall
Wage: $9.00
Description: Clearing paths and walkways around campus
Apply: Go to Building and Grounds and see Jessica Schauer to apply
---
---
For more information or if you have questions, please contact: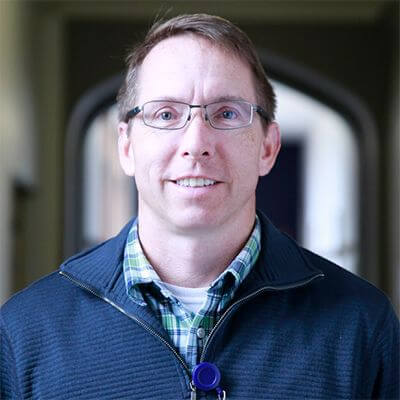 Student Employment Procedure
In an effort to accelerate the onboarding process of student employees, all forms are available on Concordia's portal.
Follow the instructions available on the portal to start the process.
New student employees will need to bring the necessary identification documents and completed forms to the Human Resources office located at Weller Hall 102.
The required forms and paperwork must be completed prior to work. F-1 visa international students have additional steps to take before employment - they should contact campus PDSO Julie Johnston Hermann or the HR office for further information.
Required New-hire Forms
W-4: Employee's Withholding Allowance Certificate required by the IRS.
Due to federal regulations CUNE staff are not authorized to aid students in completing this form. Students may use outside resources such as parents, guardians or a CPA to aid in the process of completing the W-4.
W-4N: Employee's Withholding Allowance Certificate required by the state of Nebraska.
Due to federal regulations CUNE staff are not authorized to aid students in completing this form. Students may use outside resources such as parents, guardians or a CPA to aid in the process of completing the W-4N.
I-9: Employment Eligibility form required by the Department of Homeland Security: U.S. Citizenship and Immigration Services.
You must bring identification listed on the acceptable documents page with you to the HR office.
Be sure to read carefully what documents are needed to bring with you to show you are authorized to work in the US:
an identification document from List A or
a combination of documents from List B and List C
Only original documents will be accepted. No copies.
Direct deposit form: All employees are required to complete this form so they can receive their pay via direct deposit.
A blank check with VOID written on it, or direct deposit verification from your banking institute is also necessary
Student Employee Handbook: The handbook is provided electronically. An HR representative will review key areas when the final steps of the paperwork process is completed. The most up to date handbook is available on Concordia's portal for reference. For more assistance contact studentemployment@cune.edu.