No breakpoint
Breakpoint
sm
Breakpoint
md
Breakpoint
mlg
Breakpoint
lg
Breakpoint
xl
Breakpoint
2xl
Employment With Campus Partners
At any given time, there are employment opportunities available through Concordia's partners. Details for these positions are listed below.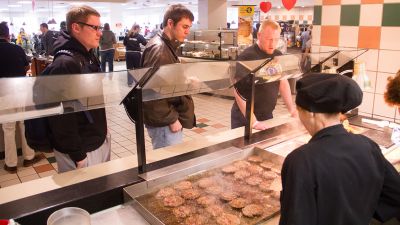 Chartwells Higher Education (Concordia's food service provider)
Positions: Hospitality and Culinary Positions
Average Hours/week: Full time and part time positions are available with day, evening and weekend hours available
Pay: Starting at $9.00/hr.
Description: Chartwells Higher Ed, an international leader in food service, is hiring for multiple positions on Concordia University's Seward Campus, great positions for students!
Skills/Qualifications: Will train.
Apply: See specific job postings and apply
Contact: Jill Baack at 402-643-7351 or Jill.Baack@compass-usa.com
---
Learning House/Enterprise Learning Solutions (ELS)
ELS is seeking applicants for the following position:
Enterprise Learning Solutions, a division of Learning House, is seeking to hire a field-based recruiter who will market Concordia Nebraska programs to local schools, businesses, community colleges and healthcare organizations, offering online programs to employees and students.
---
Wiley Education Services
Education Liaison
Lincoln, NE
The Learning House, Inc. a Wiley Brand, helps people improve their lives through education. As an Academic Program Manager, we offer a full suite of education services, including: Online Program Management (OPM), Corporate Solutions, The Software Guild, Learning House International, and Advancement Courses. Built on a foundation of data-driven decision-making, thorough market research, and robust technology services, Learning House is focused on delivering high-quality, relevant just-in-time education services to meet the needs of a dynamic, global market. Through its partnerships, Learning House helps universities acquire more students, produce more graduates, and deliver better outcomes and helps companies attract, develop, and retain a happier, more skilled workforce.