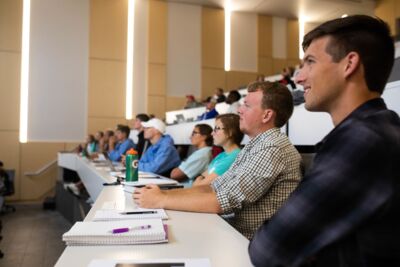 14% Incoming freshmen and transfers with undeclared majors
80% Average retention rate of freshman undeclared students
100% Students with major declared by end of sophomore year
Concordia University, Nebraska is a great place to attend college if you don't know what you want to do after graduation! Our mission is to equip men and women for lives of learning, service and leadership in the church and world. As part of that mission, Concordia will prepare for all your future vocations through a liberal arts general education core of classes which opens the door to a variety of career opportunities, no matter where God may lead you. At Concordia, you can take up to one and a half years of classes before declaring a major and still have time to complete your degree in four years.
Exploratory studies
On average, incoming freshmen who choose to enter Concordia as undeclared have a better chance to graduate in four years than others who declare a major right away and change their major. If you're not sure what you want to do after graduation, Concordia is a great place to start!
Our liberal arts general education core gives you a variety of classes to explore as you search for the focus area you're passionate about. The best thing is that all the general education classes count toward graduation, so you won't be losing time or money as you seek to find God's calling in your life.
As a bonus, all those general education classes can help you after graduation! College graduates completely change careers up to five times before they retire, so having a wide background of experiences and courses under your belt can help you navigate all the future careers in which you may serve.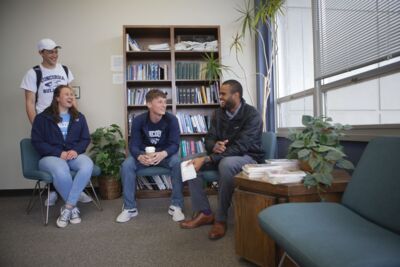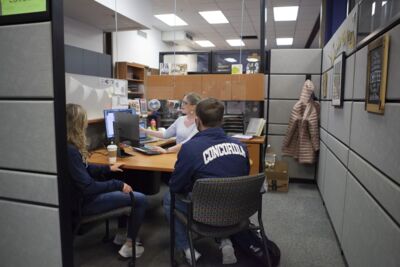 We'll help you every step of the way.
Concordia has a robust population of undeclared majors, and undeclared doesn't mean forgotten! Every incoming freshman or transfer student is assigned a First Year Coordinator who will work with you to put together your class schedule.
Students who enter Concordia as undeclared can select up to three focus areas to explore their first semester. Or, if you're truly undecided about what you want you want to do, your First Year Coordinator will work with you to place you in a variety of classes so you can discover areas of interest. You'll also have access to group advising sessions which explore potential majors, one-on-one meetings with faculty, career assessments and career fairs to help you discover careers you may not have considered before
Prepare for your future careers.
Before you even declare a major, it may be helpful to start thinking of future careers that interest you. Concordia offers many different career exploration and preparation options, including:
Job shadowing opportunities
On-campus fairs focused on careers, internships and graduate schools
Career assessments
Resume writing and review workshops
Mock interviews
Suit Up events
Consider your callings at Concordia University, Nebraska!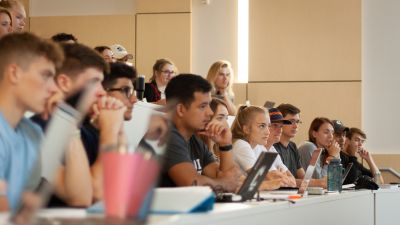 Expand Your Mind
Concordia Nebraska can provide you with the excellent, rigorous academic foundation you need to be successful no matter where your interest lies. With more than 100 undergraduate, graduate and professional academic programs to choose from, you'll have the opportunity to study at the highest level, discover your passions and apply your knowledge in ways that will change the world.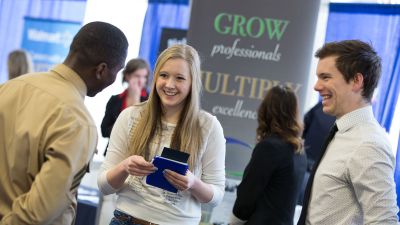 Career Support
Concordia Nebraska's career services and placement office helps conduct job searches, secure internships, prepare cover letters and resumes, and, for LCMS church worker students, facilitates placement in churches and schools. Our staff can help you make academic and career decisions, gain experience and pursue employment or further education so you can discover and live out your vocations.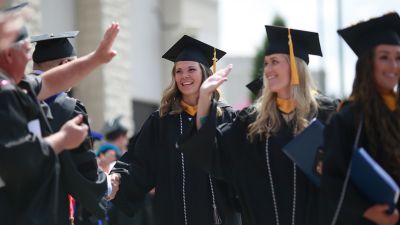 Student Success Is Our Priority
Your success at Concordia is not just defined by your GPA, but how you're equipped to make an impact in your career and throughout your life. We're committed to providing you the academic and spiritual tools you'll need to be successful in all facets of your life.