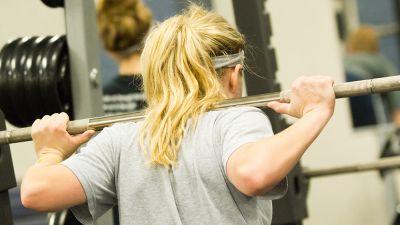 15:1
Student-to-faculty ratio
100%
Faculty with terminal degree
Few academic programs offer such diverse opportunities for employment and professional development as exercise science. Earning your bachelor's degree in exercise science teaches you how to create and execute exercise programs for a variety of individuals. You will learn to promote wellness of individuals of different fitness levels by utilizing fitness testing, rehabilitation and injury prevention techniques and general exercise programs.
Depending on your interest, there are many different career options available for you to choose from with a degree in exercise science. Many exercise science majors choose to pursue professional or graduate school in physical therapy, occupational therapy, nursing or athletic training. Others become personal trainers, wellness coordinators, clinical exercise physiologists or strength and conditioning coaches.
The exercise science program at Concordia University, Nebraska offers you the opportunity to advance your knowledge, skills and abilities while staying current with innovative research by utilizing state-of-the-art human performance laboratory equipment. Here, you will learn how to apply the gifts God has given you to enhance the spiritual, physical, intellectual, emotional and social wellbeing of others. Concordia Nebraska can help you prepare for a career in exercise and health settings, as well as graduate programs in these fields. Because you'll receive a broad-based, liberal arts education, in the exercise science program you'll not only study human movement and skills specific to exercise science, you will also enhance your critical thinking, research and communication
If you're interested in physical fitness, exercise and helping people live a healthier, more active lifestyle, then a degree in exercise science from Concordia University, Nebraska might be the right choice for you.
Program Differentiators
Core Concepts
The exercise science program at Concordia University, Nebraska mentors and leads students in the advancement of knowledge, abilities, and attitudes through the pursuit of a Christ-centered education in health and wellness. All students are given the opportunity for optimum spiritual, physical, intellectual, emotional and social development of the gifts God has given them.
Dr. Nolan Harms - Health and Human Performance
Meet health and human performance professor Nolan Harms. His favorite class is biomechanics: analyzing the technique and form of athletes. Learn more about Professor Harms in this Faculty 5 video.
Concordia University - Health and Human Performance Department
Learn more about HHP majors.
Testimonials
In my internship through the Health and Human Performance Department, I learned a lot about the physical therapy career, but also just working with patients I got a lot more open in talking to and learning to help people.
Adam Meirose
Lincoln, Nebraska
Concordia Nebraska

Exercise Science: Learning Objectives

Students in the exercise science program at Concordia University, Nebraska will learn to correctly apply fundamental movement principles and demonstrate an applied understanding of the form and function of the human body.

Students will be able to critically evaluate human movement research in order to design and implement activities in a variety of exercise science arenas.​​​​​

Students will use qualitative and quantitative reasoning and evidence, synthesize information from a variety of origins to methodically and systematically solve problems in human movement.

Students will learn to communicate exercise science principles effectively, orally and in writing, with lay and professional audiences.
Concordia Nebraska

Exercise Science: Program Goals
Students will develop critical thinking skills necessary to understand, analyze and problem-solve issues related to exercise science.
Students will understand how the organic, skeletal and neuromuscular structures of the human body interact, adapt and contribute to motor performance, fitness and wellness.
Students will be able to develop and institute physical fitness and wellness assessment and maintenance programs.
Students will be prepared to play a leadership role in the promotion of life-long physical activity and fitness for all individuals.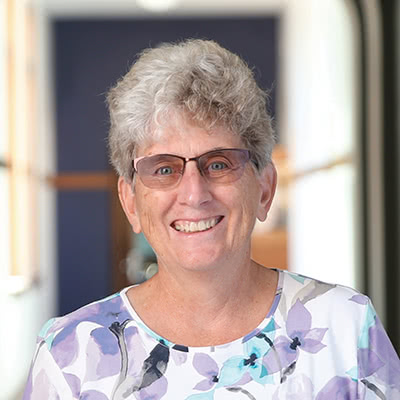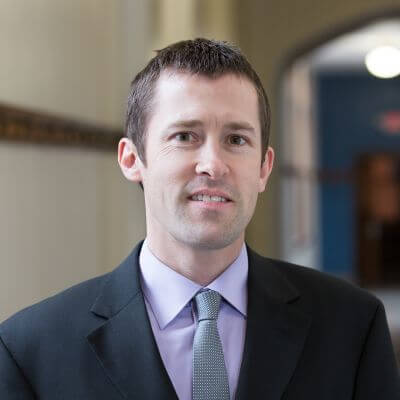 Execise Science Faculty
As experts in exercise science, our faculty and instructors bring years of experience to the classroom.
Meet the faculty
Concordia Nebraska

Exercise Science: FAQs

What can you do with an exercise science degree?

The field of exercise science is unique because you have the opportunity to work with such a wide range of people and athletic abilities. Exercise science professionals work to ensure the safety and health of patients or clients of all ages and abilities, whatever field they specialize in. And the careers that are available to exercise science majors continue to expand and grow.

Some examples of popular career paths in exercise science include personal trainer or fitness instructor, coach, occupational or physical therapist and exercise physiologist. However, there are also many other fields that you might choose to go into, including medicine, strength and conditioning and nutrition.

Graduates of Concordia University, Nebraska's exercise science program are successful professionals in athletics, fitness, health and wellness, healthcare and many other related fields.​​​​

What is the average annual salary of an exercise science major?

If salary is the driving factor behind your decision to find a career in exercise science, then there are a wide variety of pay scales within the industry. According to the Bureau of Labor Statistics, entry-level fitness trainers can make around $39,000, while being the CEO of a gym chain can net an average salary of $1-5 million.

It is important to find the aspect of the exercise science industry which you most enjoy and feel passionate about. If the technology side is more your style, a fitness tech engineer makes an average salary of $125,000. Your salary options are relatively endless depending on the area of exercise science you would like to pursue.

Of course, these salaries are really just the beginning of options available. The exercise science industry is expected to grow 10% through 2026 to serve aging populations and the increased interest in healthy living, so new and exciting career possibilities are emerging all the time.​​​​

What opportunities are available on- and off-campus for exercise science majors?

There are a lot of great opportunities at Concordia Nebraska for exercise science majors to increase their knowledge, find others who share their interests and gain practical, hands-on experience in the exercise science field.

The Health and Human Performance Club, in concert with the Pre-Med Club, is an organization that promotes a healthy, active lifestyle for the campus and community. Membership provides many opportunities for fellowship with other students and promotes future leadership through planning and supervising of physical education and health programs.

Phi Epsilon Kappa is a national health and human performance honor society. It gives students interested in physical education, health, recreation, dance, human performance, exercise science and sports medicine the opportunity to share their passions and interests. You can also make connections with current professionals and participate in research in the exercise science field.

Being part of the HHP department at Concordia Nebraska means you have the opportunity for class trips for adventure activity courses, including skiing in Colorado, health mission trips to Guatemala and Belize and trips to local conferences and exhibitions. Students can also teach and mentor Special Olympics athletes, work on collaborative projects with local Nebraska high schools and intern at various health facilities.​​​​

Will I need to go to graduate school to find a career in exercise science?

You can obtain many careers in exercise science with just a bachelor's degree, though if you're invested in your field, you may choose to attend a graduate school to continue your studies and advance to higher positions. Some exercise science professions may also require professional certification.

What skills can I expect to develop through the exercise science major?

As an exercise science major, you can expect to take classes about anatomy and physiology, human biology, motor development, exercise physiology, exercise prescription for healthy and diseased populations, injury care and prevention, emergency care and first aid, as well as hands-on lab experience utilizing the most current equipment available today. You'll also get a liberal arts education that will help you hone your communication, critical thinking and research skills, so you can excel in whatever career you choose after graduation.
Concordia Nebraska

Exercise Science: Career Outcomes
Physical Therapist
Physical therapy is a challenging and rewarding career field. As a physical therapist, you would diagnose and treat patients who have health conditions that limit their ability to move and perform everyday activities. Using your knowledge of exercise science, you would not only help restore patients physical function and mobility, you would also help promote overall wellness and boost their quality of life.
$60,390
Entry-Level Salary2
$87,930
Mid-Level Salary2
$123,550
Late-Level Salary2
Athletic Trainer
Athletic trainers provide preventative services, emergency care, therapy and rehabilitation of injuries and medical conditions for athletes. As an athletic trainer, you would work with medical professionals, coaches and athletes to ensure that players maintain proper diets, evaluate the physical condition of athletes and establish dietary and fitness plans.
$31,010
Entry-Level Salary2
$47,510
Mid-Level Salary2
$70,750
Late-Level Salary2
Nutritionist
Nutritionists help clients alter their diet in a variety of ways in order to promote a healthier lifestyle and eating habits. As a nutritionist, you may help people work on weight loss, hormonal imbalances, digestion issues or food allergies by designing eating programs focused on nutritional balance.
$38,460
Entry-Level Salary2
$60,370
Mid-Level Salary2
$84,610
Late-Level Salary2
Exercise Physiologist
Exercise physiologists analyze patients' fitness levels in order to help them improve their health. You may work with patients who have heart disease or other chronic conditions like diabetes or pulmonary disease to regain their health. You might also work with athletes who are hoping to boost their performance.
13.1%
Annual Growth Rate2
$34,250
Entry-Level Salary2
$49,090
Mid-Level Salary2
$78,410
Late-Level Salary2
Occupational Therapist
An occupational therapist is a healthcare professional who helps individuals accomplish day-to-day tasks. As an occupational therapist, your primary goal would be to help your patients enhance their quality of life by helping them learn to perform daily tasks more efficiently and with greater comfort.
$55,490
Entry-Level Salary2
$84,270
Mid-Level Salary2
$120,750
Late-Level Salary2
Concordia Nebraska

Exercise Science: Related Programs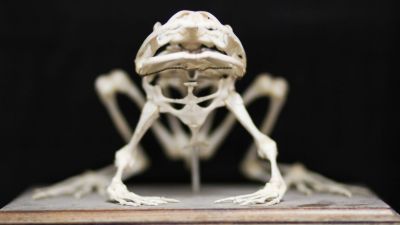 Biology
With a degree in biology from Concordia Nebraska, you will be prepared to begin a career in the biological sciences right away, or to continue your education in graduate, medical, dental or veterinary school. As a biology major at Concordia, you learn essential skills such as time management and mastering complex material, as well as studying more in-depth topics such as microbiology, human anatomy and immunology to give you the knowledge you need to be successful in the field of biology.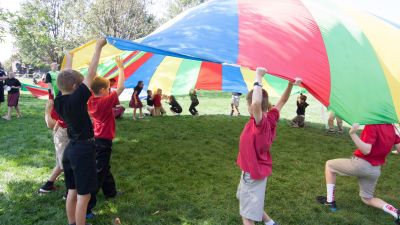 Recreation & Sports Studies
At Concordia University, Nebraska, the recreation and sport studies major is designed to give you an experiential education. Take classes in orienteering, adventure activities and alpine skiing, among others. Learn about planning and management of PE courses, recreational activities, sports and facility management.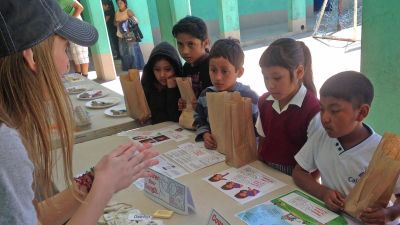 Public Health and Fitness
A degree in public health and fitness from Concordia University, Nebraska prepares you to develop and advocate for effective health programs, where you can implement policies that enhance the health of individuals, groups and communities. You'll combine theory-based public health and fitness courses, laboratory experiences and internships to provide you with practical, career-focused skills in nutrition, biomechanics, global health, psychology, epidemiology, stress management, human anatomy and more.
1 Recent graduates attending graduate school or employed within six months of graduation.
2 Career salary and wages sourced from the U.S. Bureau of Labor Statistics.