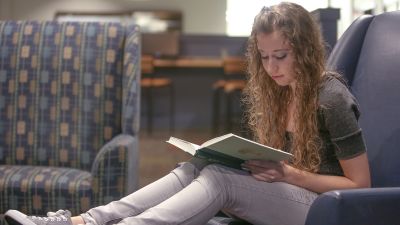 The interdisciplinary classical liberal arts minor from Concordia University, Nebraska offers a traditional and rigorous engagement with premodern languages and cultures. At Concordia, this course of study encourages the classical pursuit of what is good, true and beautiful, considered within the light of Christian revelation. Course options for the classical liberal arts minor include Latin, Greek, philosophy, history, literature and early Christian theology. A minor in classical liberal arts educates students in foundational sources, and it serves as a stepping stone for life-long learning.
Classical Liberal Arts: Program Goals
Students in the classical liberal arts minor at Concordia University, Nebraska will develop skills in critical thinking, creative and collaborative problem solving and communication.
Students will synthesize and evaluate arguments from secondary scholarship and compose sustained, evidence-based written work.
Students will situate evidence about critical concepts, sites, events and figures within their own historical and cultural context, and in connection or contrast with the contemporary world.
1 Recent graduates attending graduate school or employed within six months of graduation.