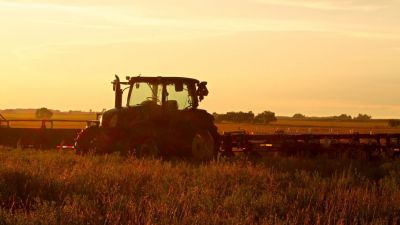 20:1
Student-to-faculty ratio
With a concentration in agribusiness at Concordia University, you will learn the necessary skills to become an essential part of the food supply industry. As an agricultural producer on a farm or ranch or in a business that provides services and supplies to those operations, you will apply business principles to real-world issues and opportunities within the agricultural and life sciences industries.
Our agribusiness concentration is offered through an agreement with the University of Nebraska-Lincoln. You will take 5 courses in Lincoln, while taking general education and other business credits from Concordia. The 30-minute proximity of Concordia, a small, Christ-centered community, to its partner UNL, a larger, land-grant institution with a nationally recognized program in agribusiness, gives you the best of both worlds.
Agribusiness: Program Goals
Students will be able to apply critical thinking skills in applying basic scientific and agricultural principles in formulating, analyzing and solving problems.
Students will demonstrate knowledge of ethical practices in agriculture, both locally, globally and as it pertains to the agriculture industry in general.
Students will demonstrate knowledge and technical competency in agricultural business practices, as well as emerging technologies in the agricultural field and their applications.
Uzziah Scholars
If you've been successfully admitted to Concordia University, Nebraska and plan to study in an agriculture-related program, you may apply for the Uzziah Scholars where you will be challenged to solve real-world challenges, explore the many facets of agriculture in depth and be a part of creating sustainable, long-lasting and ethically sound agriculture practices for the future.
1 Recent graduates attending graduate school or employed within six months of graduation.