Why Empathetic Leaders Are Effective
Published by Concordia University, Nebraska 3 years ago on Tue, Nov 26, 2019 11:25 AM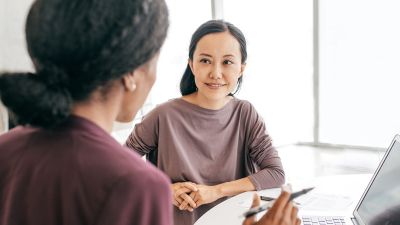 In a numbers-driven world, the power of personal connection is sometimes ignored. Those who exhibit sincere empathy stand out from the crowd of managers and leaders. As education at all levels is increasingly technology-driven, sometimes soft skills such as empathy remain underdeveloped. Therefore, empathy is becoming a rare commodity that motivates worker retention and increased performance.
But what is empathetic leadership?
More than just being nice, empathy means taking the perspective of another or imagining what another is feeling. In the workplace, according to the Center for Creative Leadership (CCL), empathy includes:
Being sensitive to signs of overwork in others.
Showing interest in the needs, hopes, and dreams of other people.
A willingness to help an employee with personal problems.
Conveying compassion toward coworkers or employees who disclose a personal loss.
Empathy is a highly sought-after soft skill, and those who lead with empathy engender the greatest levels of cooperation and excellence from their teams.
Benefits of Empathetic Leadership
Reduced Employee Turnover
More than half of the employees in a typical workplace are looking for a new job, and according to a report by Businessolver, an employee benefits administration company, one of the most likely reasons is feeling disengaged at work. Of the 1,325 professionals surveyed, 92% of employees said they "would be more likely to stay with the company if they empathized with my needs."
Empathy Strengthens Performance
When employees feel understood, respected and supported, they are more likely to go the extra mile for their employer. The same Businessolver report found that 77% of employees would work longer hours for an employer who showed empathy. When asked if they would be willing to take slightly less pay in order to work for an empathetic employer, 60% of employees said yes.
How to Grow in Empathy
Everyone can grow in their ability to understand others, and according to an article in the Journal of Patient Experience, "research has shown that this vital human competency is mutable and can be taught." Building empathy in the workplace is an issue of culture and mindset more than it is a program to be implemented. As with most cultural problems, the best place to start is with yourself.
Practice active listening
To address this gap in understanding and reality, great managers will engage in active listening. Active listening "is a way of listening and responding to another person that improves mutual understanding," according to the United States Institute of Peace.
Some elements of active listening include:
Restating what someone has said in your own words.
Asking open-ended questions instead of yes/no or leading questions.
Maintaining eye contact and nodding.
Allowing the speaker to talk without interruption.
Giving a person time to respond when you ask a question.
Read fiction
If all you read is leadership books, you're missing an opportunity to develop your empathy. According to an article in the Journal of European Psychology Students, reading fiction can induce multiple types of empathy. Further, the research in the article found that readers of fiction developed habits "associated with how people understand the minds of those encountered in the real world, and motivation to help those in distress."
Listen to music
Listening to music has also been found to influence empathy. An article published in Frontiers in Behavioral Neuroscience demonstrated a developmental link between listening to music and the empathy trait. '"Music can be conceived as a virtual social agent . . . Listening to music can be seen as a socializing activity in the sense that it may train the listener's self in social attuning and empathic relationships.' In short, musical experience and empathy are psychological neighbors."
Prioritize character-training in your education
To enhance your abilities as a leader in business, consider earning an online MBA from Concordia University, Nebraska. Our MBA program will prepare you to be a strong and dynamic leader within your organization based on industry best practices and provide you with an advanced foundation of knowledge across the business disciplines and to make ethical decisions that will lead to your organization's success. Because our program is online, you can earn your degree on a schedule that fits into your current schedule.