Property Management Jobs at a Glance
Published by Concordia University, Nebraska 4 years ago on Tue, Oct 23, 2018 8:49 AM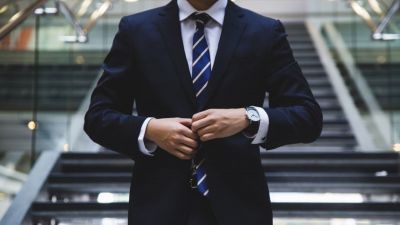 Real estate investment is a popular choice for those with an entrepreneurial streak, but it can be risky for people new to the market. One way you can gain experience in the real estate field without the potential downfall is through a career in property management.
Property Management Jobs: An Overview
Property managers oversee the operation of income-producing commercial or residential properties by handling financial operations, meeting occupancy rates and managing any leases. Though your specific responsibilities would vary based on the type of property you manage, there is a broad range of duties that generally apply to most property management, regardless of whether it's done through an agency or by an individual entrepreneur.
One example of a duty that all property managers share is ensuring the real estate investments achieve their expected revenues. As a manager, you may oversee financial statements and ensure the rent is collected and mortgages, taxes, insurance premiums, payroll and maintenance bills are paid on time. Another common responsibility is to research the area where a property is located and either set the rent accordingly or suggest to the owners what rent to charge.
When vacancies come up on a property you manage, you would advertise the property or hire a leasing agent to find a tenant, and then screen and manage tenants. You might also set the terms of leases, field tenant complaints, oversee tenant move-outs and evict renters who violate lease terms.
Another key responsibility is keeping the property well-maintained. You might hire professionals for routine preventative maintenance on the plumbing, electrical systems or exterior, to maintain the property's worth. Afterward, you would update the owners of the property on the results and cost of repairs.
As a property manager, it may be beneficial for you to have knowledge of national and state property laws to help you successfully navigate tasks like terminating leases and evicting tenants. Additionally, you might help manage the budget for a property and assist the owner in filing taxes for the building.
According to the Bureau of Labor Statistics, the median annual wage for property managers was $58,670 in May 2017, and the highest 10 percent earned more than $128,630.
Types of Property Management Positions
There are many roles that fall under the umbrella of property management and each one focuses on a unique aspect of the real estate world. These roles include:
Property Acquisitions Manager: Acquisitions managers are responsible for finding and purchasing new properties to be used as investment opportunities. They must evaluate the potential of specific properties, then talk to the sellers to negotiate purchase terms and draft a final contract.
New Building Site Manager: Building site managers oversee construction projects. They manage the day-to-day activities at the construction site and ensure work is completed on-time, safely and within an allotted budget. They might also have to coordinate communications between the different parties involved in the building's construction.
Architectural Manager: Using their knowledge of architecture (and perhaps engineering), architectural managers help develop the overall concept for a new building and may also direct some of the construction activities, as well.
Survey Manager: Survey managers take the measurements at proposed building sites to determine the dimensions, layout, location and elevation of a property. This position involves managing data and searching legal records to determine information about property boundaries in areas they wish to survey.
Negotiation Manager: As a go-between for tenants and property owners, negotiation managers assist with renters' applications and references, and might also handle advertising, marketing and generating business for a property.
Onsite Property Manager: Onsite property managers are responsible for the day-to-day operation of a single property, such as an apartment complex, an office building or a shopping center. Other important duties include keeping accurate, up-to-date records of income and expenditures and submitting regular expense reports to the senior-level property manager.
Demand for Property Management
Employment of property managers is projected to grow 10 percent by 2026, which is faster than the average for all occupations. This growth is likely a result of more people living in the types of buildings that property management companies operate, such as apartment buildings, condominiums, planned communities and senior housing.
Job opportunities will be best for those with a bachelor's degree in business administration, real estate or a related field and for those with professional certification. Earning an online IACBE-accredited master's degree equips working professionals with all the analytical skills necessary to make smart, data-driven business decisions in property management. With Concordia University, Nebraska, you can control your schedule with flexible class options, and it's self-paced, meaning you can study when it's convenient for you. With our Fast Track option, you can earn a master's degree in as little as 18 months!