The Communications Manager in Action
Published by Concordia University, Nebraska 4 years ago on Mon, Oct 29, 2018 8:42 AM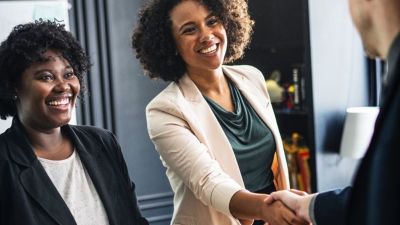 We hear it all the time: communication is a vital element of the workplace. In any professional setting, efficient and open lines of communication are key to keeping things running as smoothly as possible. For that to happen, someone needs to facilitate those lines of communication and monitor them, both inside and outside of the workplace. Essentially, that is the job of a communications manager.
Communications managers promote a company's mission, products and services, and they work closely with management teams and executives to shape the image and values of that company. They can be thought of as the public relations representatives of a company as well as its internal communicators, and for this, there are two audiences they need to keep in mind, internal and external. The division is largely self-explanatory: a company's internal audience is its employees, management team and stakeholders and the external one is the public (customers and media organizations). The person in this role is responsible for keeping both of these channels up-to-date in different ways.
Internal and External Communications Management
According to education nonprofit Achieve, internal communication should always be the first step. The people running a company, working for a company and those with a vested interest in a company need to be kept abreast of any major changes. This could be done through regular meetings and conference calls with the company's communications team, which would then relay the message to employees. A good communications manager would encourage feedback from employees and make sure they felt comfortable giving it. These managers are also responsible for the communications budget of a company and report on its progress and status throughout the year.
Once a company's internal communications channels are running like a well-oiled machine, the focus shifts to the external. External communications typically revolve around implementing the marketing and public relations strategy of a company. To do this, communication managers develop content to be disseminated via social media, websites, newsletters, press releases and any other distribution channels and ensuring the message aligns with key business strategies.
A shrewd communications manager is always looking for new press opportunities, and they monitor press stories relating to the company to maximize opportunities for positive PR or play down negative PR. They may even develop relationships with media personnel to secure coverage for the company at important times, such as the release of a product. During that coverage, they may serve as the company's media liaison and conduct briefings and press conferences.
Standard tasks when prepping for external communications include identifying supporters, clarifying the message and preparing for arguments from the opposing side.
External audiences can be made up of:
Legislators or legislative committees
Community leaders
Students
Members of the media
Community groups (civil rights, nonprofit, parent)
Leading Teams Through Change
When a major change happens at a company, from a shift in the company's mission to a more commonplace change in policy, the communications manager serves as the point-person to guide the rest of the employees through what could be troubled waters and mitigate confusion. They are responsible for making sure employees are trained on or informed of the changes, hold meetings between departments to get everyone on the same page, and craft the message given to the public.
Because of the importance of this role and the amount of responsibility that comes with it, companies tend to hire candidates with extensive experience in company communications and public relations. According to Payscale, the majority of people (35 percent) in this position have between five and nine years of experience, and many have between 10 and 19 years of experience.
In addition to experience, a minimum of a bachelor's degree is required, though many go one to earn a master's degree. Because of the extensive field experience expected in this position, an appealing option for earning an advanced degree would be pursuing an online MBA program. With an online format, you can balance work and life commitments through a flexible learning schedule. Concordia University, Nebraska's MBA program includes courses in leadership, marketing, human resources and finance, and each is designed to help you get the most out of your career.