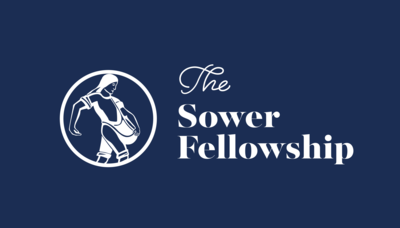 M.Ed.

Futures & Innovation in Christian Education Certificate

Certificate

Sower Fellowship
Enroll in the lowest-priced online graduate studies programs in Nebraska and the Concordia University System.
Nebraska Residents & Lutheran Educators
$340*
PER credit hour
Through our Lutheran Guarantee, Lutheran Educators from around the world qualify for our special rate.
*Discounted rate does not apply to course-only options.
12 Hours
Graduate Credit
4 Courses
Completion Time
32 Weeks
Join Christian professionals, experienced instructors, and respected guest experts to uncover practical approaches for furthering the mission and expanding the impact of faithful and effective Christian schools in the future.
When you join the exclusive Futures & Innovation Sower Fellowship, you'll explore new knowledge, strategies, and resources to equip you in responding to the opportunities and challenges of Christian education in today's world. Connect with like-minded professionals to learn new knowledge and skills in developing a truly distinctive, high-impact, and mission-aligned Christian school.
Webinar: Faithful & Flourishing Futures & Mission-Minded Innovation in Christian Education
Information Sessions
Learn more about our programs at one of our next information sessions.
You may register for an information session by clicking "RSVP" next to your desired date and time.
Information sessions run approximately 20 minutes. During these meetings, we will discuss the program formats, application process, financial aid, payment plans and questions that you may have.
Earn your M.Ed. with Value(s)
Start your journey today by filling out this quick form and one of our enrollment counselors will be in touch soon.
Futures & Innovation Certificate Highlights
As a Concordia University, Nebraska student, you'll benefit from a distinctive blend of faith-based instruction and real-world applications that will equip and prepare you for establishing a plan to best serve your school or program.
What to Expect from Concordia University
A certificate with value: Join a Christian community that supports the strengthening of your faith and that values you as a whole individual—academically, emotionally, and spiritually.
A practical certificate: Enjoy the benefits of a small class size and learn from leaders and innovators in Christian education with personal coaching and hands-on practical experience that enable you to develop strategies you can implement in your role right away.
A certificate that works with your schedule: Concordia strives for flexibility that honors the many callings and commitments in your life, and we want you to complete courses while utilizing your time to the fullest. 
Enrollment coaches save you time by guiding and assisting in the application process. 
Every online class is built upon a predictable weekly schedule that helps you balance study time and other life demands.
A certificate with opportunity: Earn your certificate upon completing the four-course Sower Fellowship and apply your completed credit hours toward a M.Ed. in Curriculum & Instruction with Futures and Innovation in Christian Education.
Futures & Innovation: Goals & Benefits
As a Sower Fellow, you can expect to:
Gain inspiration and timely knowledge through connections with various Christian education subject experts and thought leaders.
Earn 12 hours of graduate-level credit that is transferable to a full master's degree and applicable to most pay scale advancements.
Develop the strategies, skills, and techniques to enhance your effectiveness as a leader in mission-minded innovation.
Develop a network of educational leaders and learn how you can leverage that network as thought partners, experts, confidants, and mentors.
Learn approaches for responding to the changing culture and context of your school and forge a hopeful path forward amid challenging times.
Equip yourself to be the transformational leader needed to increase the impact of your school or organization.
Re-imagine your school or program to better reach and serve your church, community, and new populations.
Clarify your thoughts and plans about launching a new school or substantial educational program.
Futures & Innovation Certificate: Curriculum
Promising Possibilities for the Future of Christian Schools (3 credits)
In this course, students explore a variety of educational, missional, and financial models in Christian education, with the goal of expanding one's sense of the possibilities while gaining skill in guiding a school in the process of clarifying a faithful and effective path into the future.
Designing High-Impact Mission-Minded Christian Schools (3 credits)
This course focuses upon an exploration of what it means to be a Christian school, what it means to be a faithful Christian school, theological foundations to Christian education, clarifying the audience to which a given school is called and/or best positioned to serve, establishing a plan to best serve that student population, and implementing such a plan. Building upon content from Imagine the Possibilities: Conversations on the Future of Christian Schools, students in this course, will develop new knowledge and skills in developing a truly distinctive, high-impact, and mission-aligned Christian school.
Challenges & Opportunities of Christian Education in Contemporary Society (3 credits)
This course examines the challenges and opportunities of Christian schools in an increasingly post-Christian culture and context. Participants will examine a variety of social and cultural ideals and movements, consider the implications for Christian schools, and explore how to adapt or respond to such cultural changes.
Leading Mission-Minded Innovation in Christian Education (3 credits)
This course guides students in developing practical tools, frameworks, and approaches to leading mission-minded innovation in their organization. This includes insights from change management research and innovation studies, all in the service of expanding the impact and furthering the mission of the Christian school.
Futures & Innovation Certificate: Related Programs
Sower Fellowship credits can be applied to any of the following master's degree programs: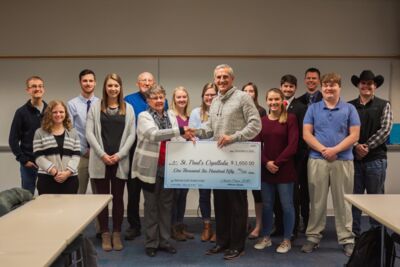 Advancement for Christian Schools
The future of excellent Christian education depends on devoted administrators, directors, and educators just like you. By earning an Advancement for Christian Schools Certificate, you'll learn the importance and impact of Christian school identity and advancement, and how best practices, growth planning, funding methods, and marketing strategies successfully combine to inform and strengthen the advancement of Christian schools.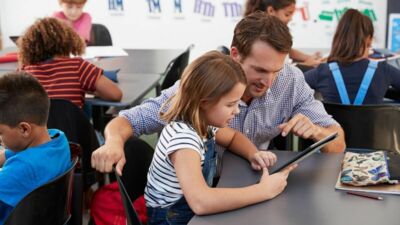 M.Ed. Curriculum & Instruction Trauma and Resilience
The Master's of Education in Curriculum and Instruction Trauma and Resilience online program from Concordia University, Nebraska is designed to support current teachers and educational professionals in becoming trauma-informed leaders in their schools, school districts and communities. As a student in the program, you will advance your career and gain an understanding of trauma-informed and resilience-building practices to implement in your school and classroom.
Learn more about M.Ed. Curriculum & Instruction Trauma and Resilience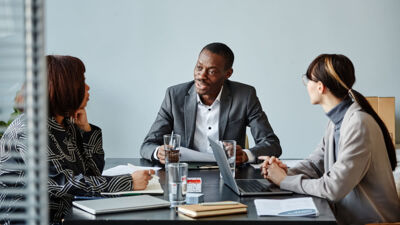 MBA Nonprofit Management
The Master of Business Administration degree with a concentration in Nonprofit Management from Concordia University, Nebraska is designed for those who want to serve as a leader in a nonprofit organization. Hit the ground running as an ethical leader in the nonprofit sector with Concordia's nationally accredited curriculum which has been developed and is taught by active business and nonprofit professionals.