M.Ed.

Educational Administration for Christian Schools
As a student in Concordia University, Nebraska's Educational Administration for Christian Schools program, you'll gain the knowledge and skills you need to positively impact students, families and staff through your school leadership.
When you choose Concordia for your M.Ed. in Educational Administration, you will:
Grow in reflecting Christ's light through your interactions with students, families and colleagues.
Equip yourself with tools for leading a Christian school.
Implement effective strategies for supervising instruction, managing financial needs, applying school law, and more.
Choose a concentration that focuses on the grade levels that fit your passion for PK-8, 7-12, or PK-12.
Earn a Principal Endorsement in Nebraska or apply to your state's department of education for an endorsement.
$340*
PER credit hour
for Nebraska Residents & Lutheran Educators
$425
PER credit hour
Outside of Nebraska
Class Type
100% ONLINE, 8-WEEK COURSES
24-36 Months
TIME TO DEGREE
Expand your impact on the future growth of Christian education.
Reach out to learn more!
Request Free Program Info
Start your journey today by filling out this quick form and one of our enrollment counselors will be in touch soon.
Program Highlights
WHY CHOOSE CONCORDIA FOR YOUR EDUCATIONAL ADMINISTRATION FOR CHRISTIAN SCHOOLS DEGREE?
Concordia University helps you recognize Christ's role in your life and career with a distinctive blend of faith-based instruction and real-world experience.
While acquiring all the same knowledge and skills provided by the Educational Administration program, the Educational Administration for Christian Schools program places special emphasis on the distinct differences, needs, and opportunities of Christian schools, and explores how a Christian school environment may affect some aspects of leadership and management.
You can earn a Principal Endorsement in Nebraska in one of the following areas, or apply to your state's department of education:
Principal Endorsement: K-6 or 7-12 (36 hours)
Principal Endorsement Dual Certification: Elementary with Added Secondary (45 hours)
Principal Endorsement Dual Certification: Secondary with Added Elementary (45 hours)
You'll learn from distinguished instructors who are experts in the field of school administration while gaining hands-on experience by completing 250 hours of field experience working directly with school administrators in your area.
MEET OUR EXPERT FACULTY
Learn from education experts who bring faith, years of experience and specialized knowledge to the classroom.
Meet Our Students
Camille C.
There was great discussion about what philosophies are important as a leader… I was able to apply skills right away that were helpful in constructing responses to staff and families.
RSVP to one of our next information sessions
Information Sessions
Learn more about our programs at one of our next information sessions.
You may register for an information session by clicking "RSVP" next to your desired date and time.
Information sessions run approximately 20 minutes. During these meetings, we will discuss the program formats, application process, financial aid, payment plans and questions that you may have.
Accreditation
Concordia's online master's degree in Educational Administration is accredited by the National Council for Accreditation of Teacher Education (NCATE) through the Council for the Accreditation of Educator Preparation (CAEP).
LEARN MORE ABOUT ACCREDITATION
Degree Goals
Educational professionals who want to become qualified as administrators at a public or Christian school, including principals, teachers and other professionals in similar roles can expect to:
Lead, design and implement a school mission, vision and process for continuous improvement.
Advocate for ethical decisions and enact professional norms.
Develop and maintain a supportive and positive school culture for every student.
Evaluate, develop and implement curriculum, instruction, data and assessment.
Engage families, community, and school personnel to improve student learning.
Develop and improve school resource plans and apply laws, policies and regulations.
Build the school's professional capacity to improve systems of staff supervision, evaluation, support and professional learning.
Career Outcomes
CHRISTIAN SCHOOL ADMINISTRATOR
Organize, manage and lead a Christian primary or secondary school.
Supervise instruction, develop teachers, manage financial needs, oversee school law matters and more.
CHRISTIAN SCHOOL PRINCIPAL
Manage and direct the professional development of the school's teachers and staff.
Oversee curriculum materials, acquire resources, and manage policies to support student growth.
EDUCATIONAL OR INSTRUCTIONAL CONSULTANT
Advise students and families in making educational decisions.
Work with schools and districts to facilitate positive growth in the education system.
FAQs
What can I do with an educational administration degree?

An online master's in educational administration allows you to pursue a school administrator, principal or other school leadership position. You can also become an educational consultant, instructional coordinator, curriculum supervisor, assessment director, department chair or other school leader.
Does this program require a practicum?

This program requires a total of 250 practicum hours, which are completed throughout the entire program.
Is educational administration the right career path for me?

Educational administration may be the right career path for you if you desire to grow as a school administrative leader. This career path is ideal for growing your leadership capacity and positive influence on a school and its students, families and staff.
Related Programs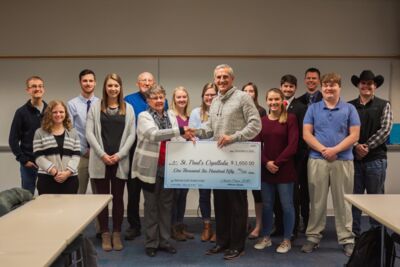 Advancement for Christian Schools
The future of excellent Christian education depends on devoted administrators, directors, and educators just like you. By earning an Advancement for Christian Schools Certificate, you'll learn the importance and impact of Christian school identity and advancement, and how best practices, growth planning, funding methods, and marketing strategies successfully combine to inform and strengthen the advancement of Christian schools.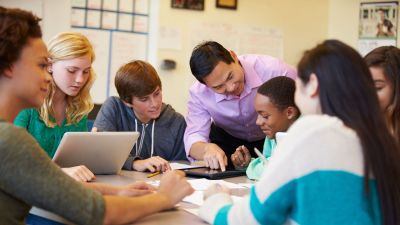 M.Ed. Curriculum & Instruction
The Master's of Education in Curriculum and Instruction online helps you become a forward-thinking curriculum coordinator or teacher leader.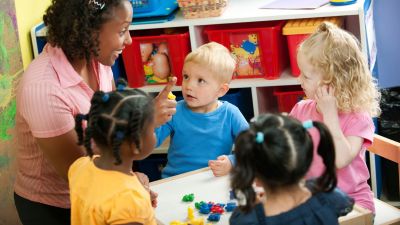 M.Ed. Early Childhood Education
Gain the skills you need to make a positive impact in the lives of young children with Concordia Nebraska's early childhood education online program.
*Discounted rate does not apply to course-only options.