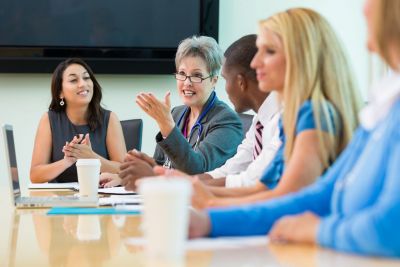 The master's in public health online program from Concordia University, Nebraska equips you with the skills to promote and protect the health of individuals and communities. Taught by diverse faculty who are experts in the field, our program explores the development, implementation and assessment of the health strategies used for education, health promotion and disease prevention.
Our online MPH program prepares you to enter the public health field with skills and knowledge that are consistent with the five key domains of public health as recognized by the Association of Schools and Programs of Public Health's Education Advisory Committee: biostatistics, environmental health sciences, epidemiology, health policy and management and social and behavioral sciences.
In addition, the program is designed for working professionals and does not require GRE scores for admission.
With a curriculum grounded in the Christian faith, our online MPH program can be completed in two years. In addition, the program offers two concentrations to help you tailor your degree and meet your professional goals:
Class Type
100% online, 8-week courses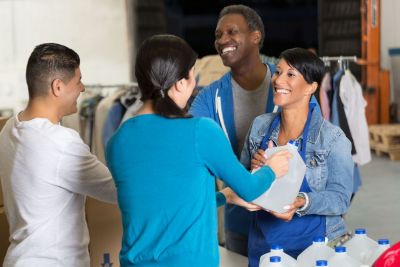 Community Health Education: Discover how to assess the public health needs of individuals and communities and develop programs to help improve the population's health. You will also explore the various models and theories of health behavior, as well as the principles and practice of health marketing and communication. In addition, you will have the option to participate in a mission trip to gain additional experience.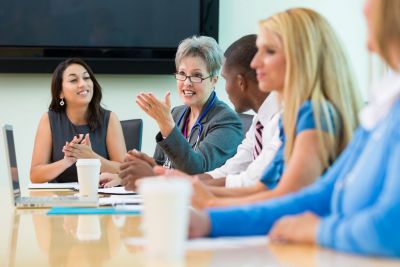 Health Policy and Administration: While focusing on a macro perspective of public health, learn how to create changes that will benefit vulnerable and underserved populations through legislative efforts and policy. Through this concentration, you will become equipped with the ability, knowledge and skills in public health policy, management techniques and organization needed to improve the health of a population through leadership.
What can I do with a public health degree?

A degree in public health opens the doors to several promising careers. According to the Bureau of Labor Statistics, "Overall employment of health educators and community health workers is projected to grow 16 percent from 2016 to 2026, much faster than the average for all occupations." After earning your degree, potential job settings may include local, state or federal organization or health department, a nonprofit organization, hospital or research institution. The program can also add a new perspective to public health for your current profession.

Earning a Master of Public Health is essential to helping you fulfill your desire to take a leading role in serving others and promoting the health of populations. Public health careers are diverse, multi-discipline and offer a number of unique opportunities for a broad range of interests in the field.
Is a practicum required for this program?

Our online MPH program does require a three-credit practicum through which you will gain valuable practical experience in the field of public health and broaden your knowledge base and exposure for future job opportunities. The practicum's 75 hours can be accrued in a flexible schedule for working professionals.
Is the mission trip required?

As an online student enrolled in the community health education concentration for this program, you will have the option to take the Global Health course as part of your coursework and participate in a mission trip to a developing country. If you enroll in the health policy and administration concentration, you will also have the opportunity to participate.

The global mission trip experience provides you with the chance to apply knowledge of public health while serving underserved populations across the world. Mission trip activities may include providing health education on various topics, such as nutrition, oral rehydration and dental and hand hygiene, building latrines and ventilated stoves, or dig a water well. You will experience the successes and challenges the field can present working with diverse populations in a cross-cultural setting.
Is public health the right career path for me?

Public health is a fast-growing, broad field that covers a variety of professions, all of which involve making the world a better place for individuals and communities. As you gain a better understanding of how effective policies affect public health, you will discover how public health policies can be implemented and altered to promote healthier populations. Effective public health initiatives can reduce morbidity and mortality, decrease health expenditures, and inform and empower individuals, communities and populations to make healthy choices.

In addition, public health careers are rewarding. If you have a desire to create policies that will make a positive impact on the health of individuals or communities or create innovative prevention and health promotion initiatives, then a career in public health may be right for you.
Concordia Nebraska

Online MPH | Master's in Public Health Online | Concordia Nebraska Core Concepts

Rooted in the Christian faith, Concordia Nebraska's MPH online program equips students with the skills needed to protect and promote the health of the public — whether related to individuals and communities — through the creation, implementation and assessment of health strategies to educate, promote health and prevent disease.
Learning Outcomes
Students will be introduced to the history and scope of public health, along with core competencies of public health, including environmental health, biostatistics, epidemiology, health behavior and health policy
Students will examine the practical issues of public health research, ethics in research and theory/research relationships
Students will explore the field of behavioral health, including psychological/behavioral factors that affect individuals and communities, health risk behavior and the various behavioral models and theories
Students have the option to participate in a global mission trip with a chance to apply knowledge of public health while serving underserved populations across the world
Program Goals
Develop and assess healthcare strategies and programs to protect and promote the health of individuals, groups and communities
Design and evaluate public programs and policies to promote health according to the specific needs of different populations
Implement public health programs that reflect data-driven and effective communication, leadership and advocacy skills
Critically review, analyze and apply findings and recommendations from medical literature and related research
Conduct qualitative and quantitative public health research using the latest accepted methodologies
Engage in public health practice with a clear understanding of the values and ethics that define the profession
Concordia Nebraska

Public Health: Career Outcomes

Health educators teach people about behaviors that promote wellness. As a health educator, you might work with individuals one-on-one or with groups in schools or community programs. You would develop and implement strategies to improve the health of those you work with, collect data and discuss health concerns.

14.5%

Annual Growth Rate2

$31,440

Entry-Level Salary2

$53,940

Mid-Level Salary2

$97,160

Late-Level Salary2