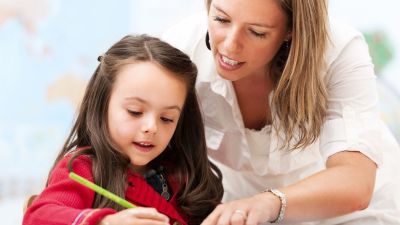 Coursework M.Ed.

Teaching Endorsements
We offer the lowest-priced online M.Ed. in Nebraska and the Concordia University System.
Nebraska Residents & Lutheran Educators
$340*
PER credit hour
$425/credit hour rate outside of Nebraska
Through our Lutheran Guarantee, Lutheran Educators from around the world qualify for our special rate.
*Discounted rate does not apply to course-only options.
Class Type
100% online, 8-week courses
Accreditation
NCATE through CAEP, Nebraska Department of Education
Time to Endorsement
Varies
Specialize Your Teaching and Advance Your Career With Online Teaching Endorsements
Schools have more students—and opportunities to help them grow—than ever. Whether it's pioneering the use of technology in your department, creating partnerships with families of early childhood learners or serving your school as an ethical administrator, the possibilities for improving student learning are nearly endless.
Concordia University, Nebraska offers several online teaching endorsements to help you specialize your skill set and move into the role that best suits you as an educator on your own time. At Concordia Nebraska, you'll be able to choose from early childhood education endorsements, special education endorsements, reading specialist endorsements and others to help you advance your career.
Every endorsement program at Concordia includes real-world experiences and Lutheran, faith-based education models to provide valuable application of course work and develop your knowledge, skills and understanding. Use the latest instructional technologies to bring course concepts to life in your classroom. Identify ways to help learners struggling to master reading skills. Connect with students who are learning English for the first time. No matter your ambition, an endorsement for teachers from Concordia Nebraska makes that passion—and more—possible.

Information Sessions
Learn more about our programs at one of our next information sessions.
You may register for an information session by clicking "RSVP" next to your desired date and time.
Information sessions run approximately 20 minutes. During these meetings, we will discuss the program formats, application process, financial aid, payment plans and questions that you may have.
Online Teaching Endorsement Options
Our teaching endorsements and M.Ed. programs empower you to build expertise in a specific area of education. Through nationally accredited curricula developed by experienced instructors, you will gain the knowledge, skills and tools needed to advance your career in education.
Early Childhood Education Endorsement
As part of this endorsement, you'll discover age-appropriate instructional approaches for children and their families. You'll also learn how to foster learning environments that promote child safety and healthy development.
Early Childhood Inclusive Education: Birth to Third Grade Endorsement
One of the few online programs of its kind offered in Nebraska, this early childhood education endorsement leads to your initial teaching certificate in Nebraska. You will prepare to teach in early childhood settings by studying and practicing child development and creating inclusive learning environments.
English as a Second Language Endorsement
Discover how to bridge the language gap for students whose first language is not English. The ESOL teaching endorsement program consists of 15 credits and can be completed in 10 months.
Instructional Technology Leadership Endorsement
Discover how to use technology to enhance student learning, then learn how to lead the way in adapting new technologies at your school. This endorsement program consists of 15 credits and prepares you to help develop technology programs for Pre-K through 12th-grade students.
Principal (Educational Administration) Endorsement
Develop the skills you need to become an elementary or secondary school principal by gaining experience with curriculum development and implementation and the techniques of school leadership, management and organization. Choose from our K–6, 7–12 or K–12 endorsement programs.
Special Education Endorsement
Learn how to develop an inclusive classroom with teaching strategies, behavior management and assessment techniques for students of all abilities. Course work in this program can be applied to the M.Ed. in Special Education, a K–6 or 7–12 Nebraska subject endorsement or a K–12 Nebraska field endorsement. Our special education endorsement program consists of a total of 42 credits, or 51 credits if you earn the K–12 endorsement.
Reading Specialist Endorsement
Explore how to enhance students' reading abilities and provide relevant remediation. The reading specialist teaching endorsement online program is 30 credits.

Earn your M.Ed. with Value(s)
Start your journey today by filling out this quick form and one of our enrollment counselors will be in touch soon.
Online Teaching Endorsement Program Highlights
At Concordia Nebraska, regardless of the online teaching endorsement you choose, you'll experience a distinctive, faith-based program that offers the perfect balance between challenging and flexible. We believe the only classroom you should step into is your own.
Through our entirely online program, you can work from home, at your own pace. We strive to honor your many callings and commitments while also working to inspire and equip you to thrive as an educational leader now, and in the future.
Our endorsements for teachers combine theory and pedagogy with real-life application, teaching you the skills you need to cultivate lifelong learners in one of seven credential areas.
What to Expect from Concordia Nebraska's Endorsements for Teachers

An online teaching endorsement with value(s). Join a faith-based, Lutheran community committed to the holistic development of every student, and learn to teach and serve according to Christian values.
Seven distinctive specializations. Meet your individual teaching goals with one of seven endorsements: Early Childhood Education, Early Childhood Inclusive Education Birth to Third, ESOL endorsement, Instructional Technology Leadership, Principal/Education Administration, Special Education or Reading Specialist Endorsement.
Practical application of concepts. Apply the theory and skills you learned in your concentration area in practicum (required for all online teaching endorsements at Concordia Nebraska).
A course format that fits into your schedule. Complete your teaching endorsement online, from the comfort of your own home while you work. Our courses are offered in eight-week sessions to keep courses accessible and manageable.
Small class sizes. Our graduate courses in education are capped at 18 students, even though they're online. This course cap ensures you can form meaningful relationships with faculty and classmates.
Concentrations for your current M.Ed. If you already hold a Master of Education degree from Concordia or another institution, you can complete a teaching endorsement in as few as 15 credit hours.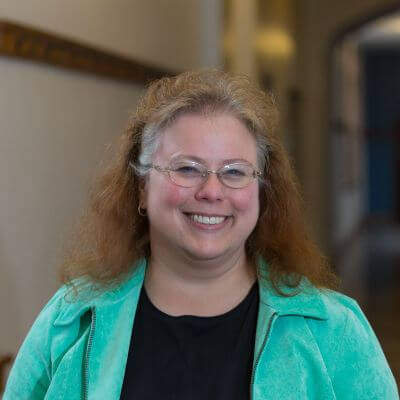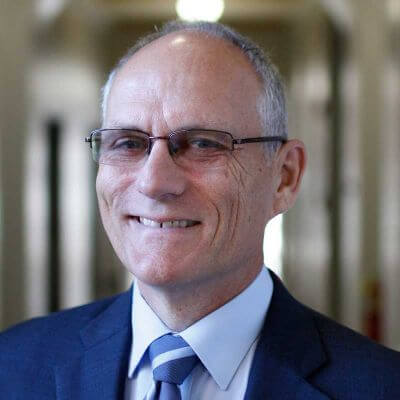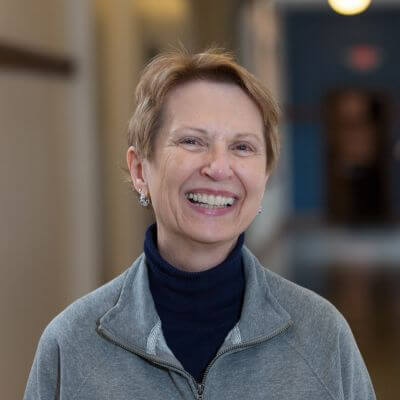 Teaching Endorsements Faculty
In addition to expertise in the classroom, faculty for teaching endorsements exemplify Christian faith as teachers and mentors.
Meet the faculty
Concordia Nebraska

Teaching Endorsements: Career Outcomes
High School Teacher
High school teachers typically focus on one or two subject areas. As a high school teacher, you would plan lessons, teach and engage high schoolers and assess your students through multiple and varied means of classroom assessment. You might also have duties like sponsoring extracurricular activities, supervising students in hallways, outside or in the lunchroom and meeting with parents, administrators and other teachers.
$39,080
Entry-Level Salary2
$59,170
Mid-Level Salary2
$95,380
Late-Level Salary2
Middle School Teacher
Middle school teachers teach students in one or more subjects in public or private schools at the middle, intermediate, or junior high level. As a middle school teacher, you will create lesson plans, teach your subject and grade assignments. You may also be in charge of administering state tests.
$38,540
Entry-Level Salary2
$57,720
Mid-Level Salary2
$91,670
Late-Level Salary2
Early Childhood Teacher
Early childhood brings on significant developmental changes in children. Early childhood teachers need to understand how children develop so they can plan appropriate activities and effective lessons in a creative environment to support and encourage young children. As an early childhood teacher, you would be responsible for creating inclusive lesson plans, implementing a curriculum and working with each student to discover the most effective way of teaching and nurturing.
$34,840
Entry-Level Salary2
$54,230
Mid-Level Salary2
$83,920
Late-Level Salary2
Online Teaching Endorsement Curricula
Endorsements for teachers have varying curricula based on the area of concentration. Generally, you can expect to learn various theory-based models of instruction and combine that knowledge with practical skills. You'll also explore how to use assessment data to improve instruction.
Some sample courses for the online teaching endorsements include:
Linguistics for Educators (ESOL endorsement)
Family and Culture (early childhood education endorsement)
Technology in Assessment and Instructional Improvement (instructional leadership technology endorsement)
Psychological Foundations of Teaching and Learning (reading specialist endorsement)
Assessment and Evaluation of Diverse Learners (special education endorsement)
Online Teaching Endorsement Program Goals
Our online teaching endorsements prepare you to advance your teaching career and give you the option to specialize your skill set. After completing one of Concordia Nebraska's endorsements for teachers, you'll be able to:
Better serve students in your area of interest
Improve the delivery of instruction in your teaching endorsement area
Develop and improve curriculum content in literacy, ESL, childhood education or special education
Apply the latest theories and research in your endorsement area to your teaching
Exercise stronger leadership skills and practices in the classroom
Live out your career according to your faith and personal morals
Financial Aid for Endorsements for Teachers at Concordia Nebraska
At Concordia Nebraska, we're committed to helping you earn your online teaching endorsement affordably. Whether you choose an ESOL endorsement, early childhood education endorsement, special education endorsement or another option, you'll benefit from courses that are part of the lowest-priced online M.Ed. in the state and Concordia University System. We also offer a special rate for Lutheran Educators who want to earn an M.Ed. with value(s). View financial aid for our endorsements for teachers.
Concordia Nebraska

Teaching Endorsements FAQs

What can I do with a Nebraska teaching endorsement?

Adding a teaching endorsement to your current teaching certificates can help you specialize and excel in a number of areas. An additional endorsement will increase your qualifications for specific teaching positions.

Is there a practicum required for any of these Nebraska teaching endorsements?

Every endorsement program at Concordia requires the completion of practicum hours, developing valuable connections between coursework and classrooms.

Do I need a graduate degree in teaching?

A graduate degree provides an increase in salary in most schools and districts across the country. It also empowers a teacher to build expertise in a specific area of education. Concordia University, Nebraska offers various master's degree programs online in areas such as early childhood, literacy, teaching English as a second language, curriculum and instruction, education administration, school counseling and special education.
Resource Articles
Concordia Nebraska

Teaching Endorsements: Related Programs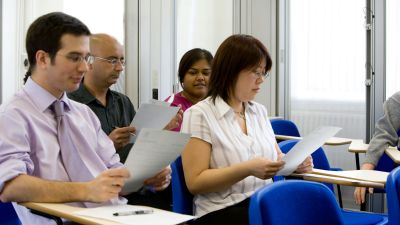 TESOL (Teaching English to Speakers of Other Languages)
Acquire the in-depth knowledge and real-world preparation to effectively teach English language and literacy with the master's in TESOL online (M.Ed.).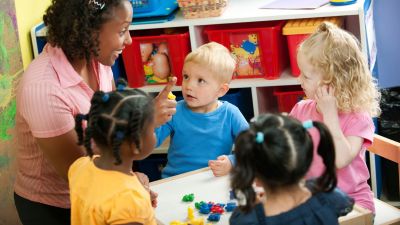 M.Ed. Early Childhood Education
Gain the skills you need to make a positive impact in the lives of young children with Concordia Nebraska's early childhood education online program.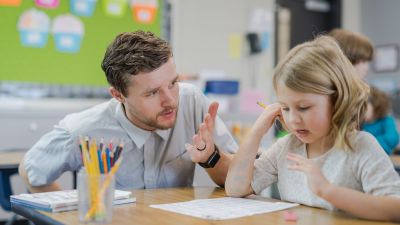 Early Childhood Special Education
Our early childhood special education master's program equips you with the knowledge and skills needed to design, implement and assess learning experiences in an early childhood special education (birth through kindergarten) classroom. As a teacher or other professional who understands disabilities, you have the opportunity to work closely with students with diverse developmental needs and help them establish a firm educational foundation filled with unique potential.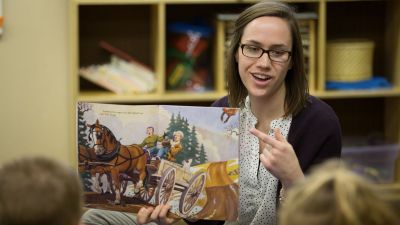 M.Ed. Literacy
Prepare to give students a lifelong love of reading and writing the English language through the online master's in reading and literacy program from Concordia.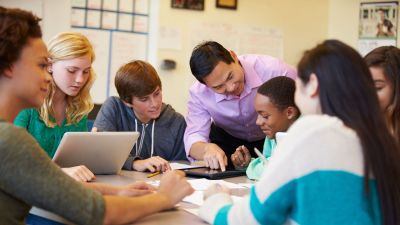 M.Ed. Curriculum & Instruction
The Master's of Education in Curriculum and Instruction online helps you become a forward-thinking curriculum coordinator or teacher leader.
Apply Request Info Information Sessions