A strong leader embraces change and innovation – and fosters a culture of collaboration as the path to success. Learn how to build and lead efficient, cohesive teams in an ever-changing business environment with the innovative Leadership and Managing Teams through Change concentration from Concordia University, Nebraska.
This MBA program is ideal for anyone interested in managing a diverse team of workers, communicating clearly and effectively to achieve team goals, and resolving conflicts that often get in the way of success. Learn how to expertly navigate organizational change from instructors who are experienced managers and organizational leaders.
The Leadership and Managing Teams through Change concentration also fits within Concordia Nebraska's mission as a traditional nonprofit university with a faith-based approach to learning: Our goal is to create effective servant-leaders through rigorous academics, supported by caring, experienced instructors.
The MBA curriculum is specifically designed to have immediate real-world applications – this means you can take what you learn in class and immediately apply it to your job.Evening courses also let you advance your education without taking time away from your current job. Our cohort-based approach also gives you the support of fellow students – build a professional network and reinforce case studies as you learn with your peers. Concordia Nebraska's personalized career enhancement package also ensures you will receive the in-depth career support you need, for as long as you need it.
Leadership & Managing Teams through Change
Program Goals
Get On Your Way
The next start date for Leadership & Managing Teams through Change is Monday, Mar 4.
Leadership & Managing Teams through Change MBA Concentration
Courses
Total Credits

36

Total Courses

12

Course Length

8 weeks
The Leadership and Managing Teams through Change MBA concentration program from Concordia University, Nebraska is designed to prepare you to manage a diverse team of workers, communicate clearly and effectively to achieve team goals, and resolve conflicts that can get in the way of success.
MBA Core
MBA

525

Leadership And Organizational Behavior

This course is designed to increase students' effectiveness and skill in analyzing and understanding organizations and their attendant processes. Behavioral science concepts and theories are studied. Individual, group and structural behavior and concepts are presented. Special emphasis will be placed on the importance of leadership and communications.

MBA

531

Effective Decision-Making and Communication

This course enables students to understand the theories and processes by which people construct and interpret messages that influence attitudes and events. Individual and group interactions will explore the decision-making process within organizations. Students will reflect about the purpose and effects of decisions made in business, and examine the proper way to communicate these decisions.

MBA

550

Strategic Marketing

This course will focus on the development of decision-making skills for both effective and efficient marketing. Emphasis will be placed on the importance of marketing in strategic planning and the critical process components in the development of effective marketing strategies. Topics will include market segmentation, use of marketing research in decision-making, use of media and promotion, budgeting, and marketing program evaluation.

MBA

505

Ethical And Legal Environment Of Business

This course equips business leaders to analyze their own ethical philosophies and those of others in a diverse and global business environment and to apply those philosophies in creating proactive ethics programs and solving ethical issues in their organizations. Included in the course is a study of different ethical models being applied in the modern business environment of the global community and the challenges faced by Christians in this morally diverse environment. This course also introduces students to important legal challenges they will face in leadership roles in business organizations and how they should analyze relevant variables in those areas to make wise decisions. Areas such as the civil litigation process, contract law, torts, and employment law will be discussed to aid in the analysis of the ethical and legal environment of businesses.

MBA

513

Accounting: Financial Analysis For Decision-Making

This course studies the use of internal accounting systems for decision-making and control. Topics include the nature of costs, organizational architecture, responsibility accounting, budgeting, cost allocation theory and practices, and management accounting in a changing environment.

MBA

551

Operations Management

This course focuses on operations in both the manufacturing and service sectors. Emphasis will be placed on analyzing logistics to promote efficiency and overall quality. Topics include production planning, inventory management, statistical process control, project management, product design and lean manufacturing.

MBA

530

Corporate Finance

This course studies the function of finance and the flow of funds within the corporation. This course emphasizes financial analysis, decision-making, planning and controlling, capital acquisition and use, and strategic planning.

MBA

508

Innovation and Business Model Generation in a Digital Age

This course will look at cutting-edge theories and practices in the areas of design thinking, complex problem solving, new types of innovation models, perceptual mapping in marketing research, and generating new business models for early stage companies and corporate intrapreneurship. In looking at design thinking, students will be equipped to examine discontinuities in underserved markets and uncover opportunities ripe for exploitation. Innovation will be explored through cases from the perspectives of product manufacturers, service providers and prospective customers.
Leadership & Managing Teams through Change Concentration
MBA

629

Creating and Leading Effective Teams

This course provides students with the skills needed to successfully lead teams to achieve goals and objectives by fostering team cohesiveness, collaboration, and effective communication. Topics include the internal and external factors that impact team performance, including proper assessment of individual strengths, efficient team structure, identification of cultural and language issues, problem solving, and the development of a team culture that promotes high performance and innovation.

MBA

631

Business Negotiation and Conflict Resolution

This course exposes students to the strategies and theories behind the art of negotiation and conflict resolution in the business environment. Topics will include assessing client and opponent goals, strategy development, the use of third parties to resolve conflicts, provide mediation, and to overcome external forces such as time, pressure, racism, and sexism that can negatively impact conflict resolution efforts.

MBA

632

Cross Cultural Management

Students will be provided with the tools needed to manage a diverse team through development of an understanding of the variety of aspects of culture and how to use culture to create a competitive advantage. Topics will include understanding verbal and nonverbal communication, analysis of common barriers to communication across cultures, and methods to foster cross cultural communication amongst diverse team members.
MBA Capstone
MBA

690

Strategic Management

This course is a culminating MBA degree course. Managers in today's business environment must adapt and evolve to meet the technological and global pace of business. This course will provide the manager with the tools to successfully evaluate the internal and external environment and develop a strategic plan that is aligned with the goals of the organization and the needs of the market. Focus will be placed on the formation, implementation, and evaluation of strategic plans through a balance of readings, class discussion, case analysis and simulations. Students' achievement of the MBA Program Goals will be measured.
Leadership & Managing Teams through Change
Similar Programs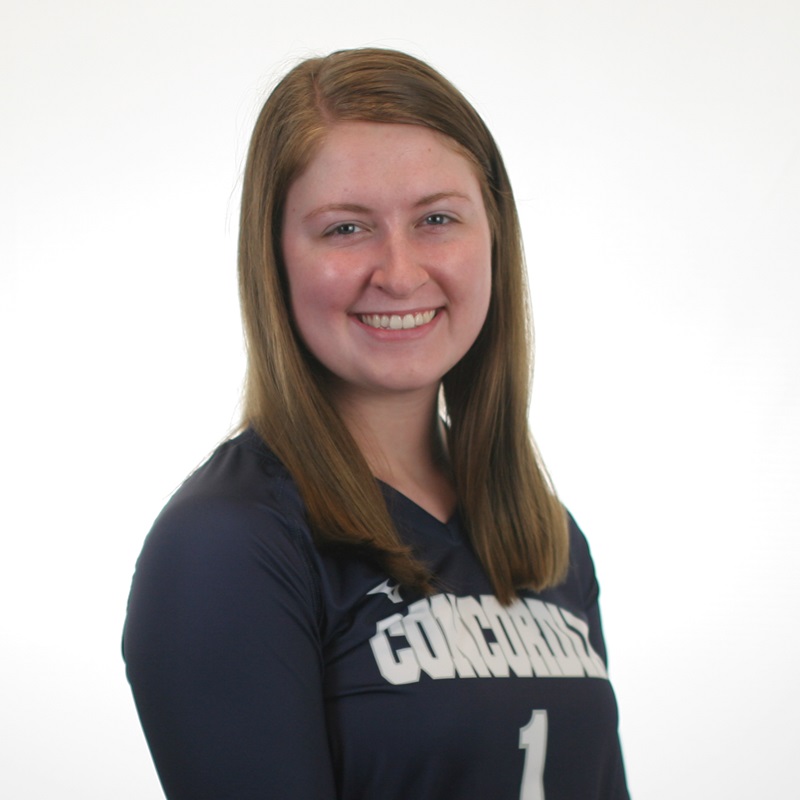 Hassle-Free Highlight
Earn Your Degree Quickly
Our eight-week classes allow you to quickly progress through your degree. Advance your career sooner with our accelerated and flexible scheduling options where you can earn your degree in as little as one year.
Discover more hassle-free highlights
MBA
Delivery Options
We provide you with options so you can earn your degree in the way that works best for you.
On Campus
Conveniently located five minutes from downtown Lincoln, Nebraska
Structured programs/class times—meet once per week
Enhance your experience through social interaction with peers
Comfortable, professional facilities in which to learn and study
Apply Now
Hybrid
Face-to-face access to peers and instructors
Convenience of online courses with a flexible on-campus option
Variety of learning environments enhances your communication skills
Work independently and as part of a group
Apply Now
Online
Control your schedule and pace with flexible class options
Self-paced—study when it's convenient for you
Your classroom is available from the comforts of your home
Learn from instructors with diverse backgrounds from around the world
Apply Now