Payment Options
Concordia is committed to ensuring your education is affordable. After scholarships, grants and loans, you may still have a remaining balance on your tuition, charges for books or fees. We want to make your process for paying these charges as convenient as possible.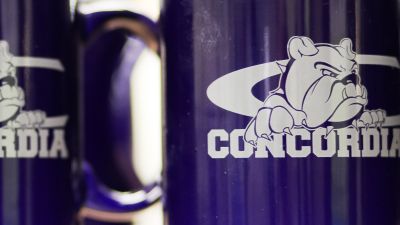 View Your Balance
Log in to the portal (portal.cune.edu) and select either the New Student tab or Academic Life tab
Locate Banner Self-Service Quick Links
Select STUDENT ACCOUNT DETAIL to view your billing information which includes your balance in real-time (make sure to scroll to the bottom)
If opting to pay online (in full or a Monthly Payment Plan), click 'PAY NOW' to open our online payment gateway
Online Payments
Payments can be made online through your student account on the Concordia Portal. Follow this path, after logging in, to get to the correct spot:
Select the Academic Life tab
From the Academic Life page, select Banner Self-Service.
You will be presented with folder options which you can drill-down through in this order:

Student
Student Account
Account Detail for Term

Select the appropriate terms and tap the Pay Now button to be redirected to our online payment gateway where your actual payment transaction will be completed.
Online Payments for Parents and Guardians
Since the portal is designed for the student, in order for parents/other individuals to make a payment or set up a monthly payment plan on their student's behalf, your student must send a 'payer invitation' from within the online payment gateway via their portal access as instructed above. This initiates an email to be sent to you with login information. You will be prompted to create a new password when you first log in. Following your initial setup, you may also use the link below to sign into the online payment gateway.
Payments in Person
Payments by cash, check, and money orders are accepted at the Student Financial Services office in Janzow 204.
Payments by Mail
Payments may be mailed to:
Student Financial Services, Janzow 204
Concordia University
800 North Columbia
Seward, NE 68434
Monthly Payment Plan Options
Monthly Payment Plans are administered through our online payment gateway. Once payment plans are made available for the following term, you will be able to click and set up your plan. Some important items to note:
Monthly Plans will only be available by TERM, as a five-month plan for fall and spring semesters and a three-month plan for summer
A minimal set-up fee will be required per TERM
All payment plan dates are the 5th of the month

Fall Semester: August 5th through December 5th
Spring Semester: January 5th through May 5th
Summer Semester: May 5th through July 5th

Automatic payment set-up will be required to utilize a monthly plan
Contact
Student Accounts (billing questions and payment options)
402-643-7270 (option 3) or studentaccounts@cune.edu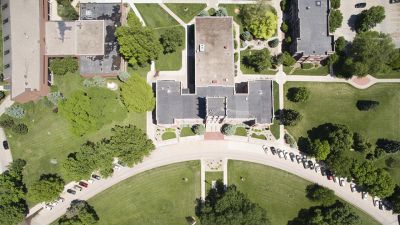 Credit Card Policy
Concordia accepts credit cards as a payment option for your student bill.