Mental Health Awareness Week: #daytwo
Published by Kathleen von Kampen 1 year ago on Tue, Oct 6, 2020 12:41 PM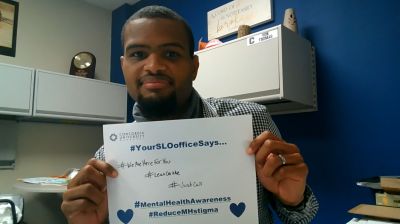 How can you check in and take a few minutes to monitor your mental health? Here is a brief, mental health check-in with the following questions (shared by therapist Minaa B., LMSW):
1) How Am I feeling today? (mentally and physically)
2) What's taking up most of my headspace?
3) When did I last eat a whole meal?
4) Am I tired?
5) What will I engage in today that will bring me joy?
It's important to take notice of how you are feeling before the emotions become overwhelming. Prioritizing sleep and eating nutritious foods are simple ways to support your mental health and sustain long-term health overall. Sometimes though, we still struggle; as Von and Rebekah in the Student Life Office reminded us today, #wearehereforyou and there is #noshame in reaching out for a counselor. Email us today: counselingoffice@cune.edu