Mental Health Awareness Week: #daythree
Published by Kathleen von Kampen 1 year ago on Wed, Oct 7, 2020 9:51 AM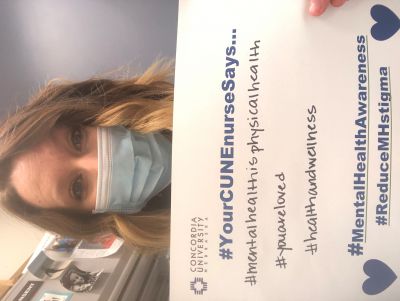 Today we are reminded by our excellent nursing staff how physical health partners with mental health; they most certainly go together! Below is a list of physical self-care options that you can add to your routine:
try a new activity
spend time outside
drink water – more than you think you should!
get more (quality) sleep
cook more meals
dance it out
have a pamper day (face masks and the like)
go for walks or hikes
There are both direct and indirect links between physical and mental health, but research shows that major mental illness, such as depression and anxiety, can influence physical reactions such as tiredness; this can lead to declines in physical health. Other outcomes include changes in the body's immune response as well as changes in impulse control that correlate with angry outbursts and heart health.
It is important to support both your physical body and your mind, as we know they work together for overall wellness. Give some of the ideas a try!