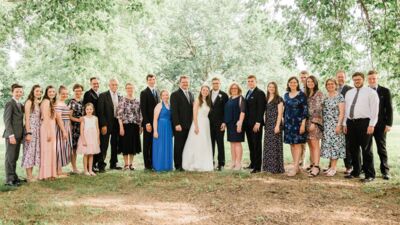 Part of a Legacy
Story: Danielle Luebbe
Photos: Courtesy Lois (Wheling) Eatherton '96 and Rebekah Eatherton '23
The Wehling and Eatherton families have established a legacy at Concordia Nebraska.
---
"Sometimes when I walk around campus, I think about my parents and grandparents and all the stories they have told me about their time here," says Rebekah Eatherton '23. "I think about my grandpa living in Jesse, which is now just offices. I think about my grandma walking to Weller in her skirt and snow boots, and then changing into her school shoes before class. I think of my dad working in the basement of the library. I think of my mom and aunt pulling pranks on whole floors in David."
Rebekah and her twin sister, Hannah Eatherton '23, are just the latest in a long line of family who have attended Concordia University, Nebraska. Both their parents are Concordia alumni. Both sets of their grandparents, too, as well as aunts, uncles and cousins.
"Concordia was the strongest Lutheran University for the training of Lutheran school teachers, and that's the first reason I chose it," says Dr. Sam Eatherton '96, Hannah and Rebekah's father. "I also knew it had a good music program, and since I was interested in music, that was a nice bonus. Little did I know at the time that I would be spending much of my career as an organist, choir director and music teacher; the musical preparation that Concordia gave me through the likes of Dr. David Held HS '56 CO '60, Dr. Charles Ore '58, Professor Charles Krutz HS '50 CO '54, and Dr. Theodore Beck was second to none."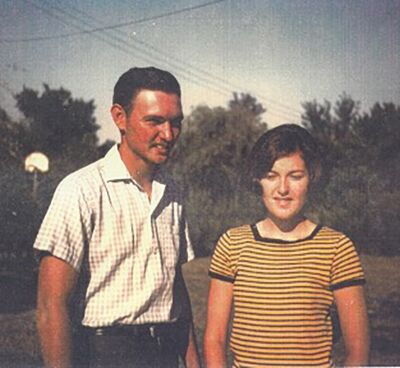 Lois (Wehling) Eatherton '96, Sam's wife and Hannah and Rebekah's mother, also knew she wanted to be a Lutheran teacher, like her parents, so attending Concordia Nebraska, like they did, just made sense.
"I doubt that our parents ever had any idea that their children and grandchildren would attend the same college they did or that so many would become church workers," she says. "We were always free to decide on any career and any university, but because my parents spoke so highly of Concordia Seward, it was an easy decision for me to make."
Lois's parents are Stan Wehling '64 and Paula (Mueller) Wehling '63. They chose what was then Concordia Teachers College because they wanted to be Lutheran teachers, and Concordia Nebraska was the place to go to make that happen.
"Concordia is very important to our family," Paula says. "All four of our children chose to attend Concordia, as did two nieces. Our children met their future spouses while on campus. Now, five grandchildren have already attended Concordia and currently three granddaughters: Hannah and Rebekah and Macy Gebhardt '24. Concordia has always provided quality education carried out by excellent administrators and faculty in a Christian atmosphere."
I think Concordia left more of a mark on us than my family or I will leave on Concordia.
"I spent kindergarten through eighth grade in my Lutheran school," says Rev. Lawrence (Lonie) Eatherton '70, Sam's father. "I had great respect for the teachers, all graduates of Concordia Seward or River Forest. By the time I graduated and was confirmed, I knew that I wanted to be a teacher or pastor in the Lutheran Church. Karen (Feiner) Eatherton '70 (Sam's mother) attended public grade school. But we were both further influenced by our youth counselors in Walther League."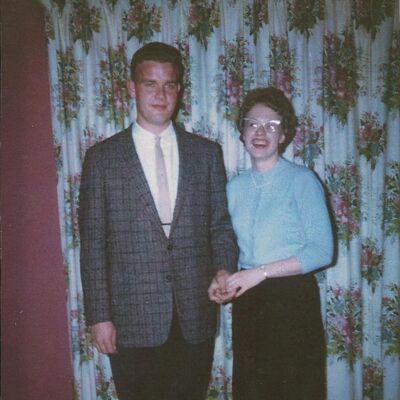 The Lutheran Church—Missouri Synod (LCMS) Walther League was an organization for youth and young adults named for the Rev. Dr. C.F.W. Walther, the first LCMS president. Begun in 1893, the final Walther League convention was held in 1968, and ceased operations in 1977. The Eathertons' youth counselors in Walther League were both graduates of Concordia Nebraska and Lutheran school teachers.
None of these alumni set out to create a legacy when they chose Concordia University, Nebraska. But after hearing all the stories, seeing the relationships and feeling the connection each of these alums has to Concordia, how could they choose any other school to call their second home?
"My parents grew up on the farm and never got farther than an eighth-grade education," says Lonie Eatherton. "God got the Concordia connection started with Karen and me, and it just grew from there. It kind of surprised us that two of our three kids went to Seward. That was their choice. We were honored that they wanted to do what we had done. And then when the twins from the next generation headed in the same direction, we were blown away and absolutely delighted. Again, not because they honored us or their parents by their choice, but rather simply for the joy of knowing that they too had caught the fever!"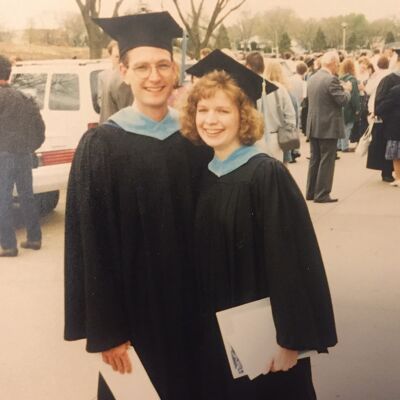 And more than that, the past Concordia alumni know that future generations are being equipped to serve their communities and live out their vocations after graduation.
"We are proud and grateful that our children and several grandchildren have chosen to attend Concordia," says Paula Wehling. "We know that Concordia is providing them with education and life skills to lead Christian lives which were begun in their childhood by their parents and Christian teachers."
Hannah and Rebekah are both majoring in elementary education with an early childhood endorsement, earning Lutheran teacher's diplomas and music minors. Neither one is planning to leave a big legacy mark of their own on Concordia, and certainly won't force any future generations to choose Concordia when they begin their college search. But they will share their own stories of their Concordia experience.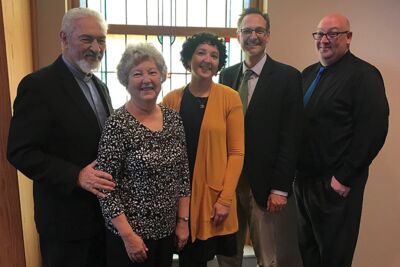 "Concordia is a place that holds so many happy memories for my family," says Hannah. "It is where most people in my family met their future spouses. It is where they learned how to be Lutheran teachers and church workers. It is where they made lifelong friends. I think Concordia left more of a mark on us than my family or I will leave on Concordia."
Lonie agrees. "If 'The Eatherton Legacy' at Concordia ends with Hannah and Rebekah, that will be fine. We are not trying to establish a dynasty or anything. But we will say this. We cannot stop thanking God for Concordia Seward, and all it has been for us and for our family. The legacy is not ours. It belongs to the larger family, all the young men and women who walked on that campus, were filled with the Spirit of the Living God, and walked away ready to share it with the world. We are so thankful to God to be part of that legacy."