Trinity Academy to offer Lutheran high school option in Seward, Neb.
Published by Danielle Luebbe 1 week ago on Mon, Mar 13, 2023 8:19 AM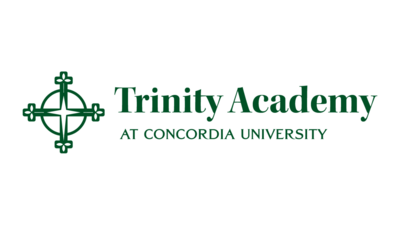 Trinity Academy, a Lutheran microschool rooted in a classical liberal arts educational tradition, intends to launch in fall 2023 on the campus of Concordia University, Nebraska in Seward. A microschool is a private, intentionally small school, which operates under a distinct educational model. Trinity Academy will offer high school level classes.
Presently, the academy plans to cap enrollment at less than 50 students. Not seeking to compete with area schools but to instead offer a distinct education for interested families, Trinity Academy will be an intimate, Christ-centered, academic-focused learning community that is shaped and inspired by the centuries-old, time-tested practices in education. The classical liberal arts model of education integrates the study of language arts with mathematical arts. Trinity Academy will continue this tradition through an integrated curriculum, highlighting how humanities, math and sciences have a common meeting point within a Christian worldview.
Concordia's first president, Rev. George Weller, described Concordia as a high school (and later college) where God's Word shapes and informs learning. The school was, and still is, committed to providing an outstanding liberal arts education and a close-knit community where all are invited to "behold the Lamb of God who takes away the sin of the world." Weller further described the school as a community that honors the legacy of faith formation started in the home, preparing students for service in their churches, communities and beyond.
In the early days of Concordia's first high school, curriculum included a broad array of liberal arts study, reading and learning from primary texts, study of Latin, high regard for music and the arts and the ongoing study of God's Word. These same focus areas will be signature features of Trinity Academy.
Trinity Academy will operate differently from Concordia's original boarding school model; instead, this school will be a day school for families in the area. Like many microschools, it will serve families who seek a small yet vibrant school community focused on a content-rich curriculum of Christian education.
"We are excited that Trinity Academy will provide a Christian high school option for families in the area," says Dr. Gabriel Haley, Board President for Trinity Academy. "We are prioritizing the study of foundational sources in a context where students will be individually and personally motivated in the pursuit of goodness, truth, and beauty."
Trinity Academy is one of several institutes at Concordia University, Nebraska. Each institute operates with some measure of independence. However, Concordia's institutes must align with the overall mission of the university, have a clear goal focused on serving an audience beyond the university campus, engage university students in some part of its work, maintain a model for independent financial viability and are ultimately under the authority of the university leadership. As such, Trinity Academy will operate with an advisory board. Initial advisory board members include Dr. Gabriel Haley, Dr. John Genter, Kendra Scheck, Eric Wallace, Dr. Dennis Brink, Montana Soflin, Vicki Anderson and Adrienne Geidel.
The Trinity Academy microschool will operate distinctly and independently from the university's Department of Education. The Concordia University, Nebraska Department of Education will continue its legacy of preparing excellent teachers to serve in a variety of settings: Lutheran, Christian, private and public schools, as well as schools that embrace a variety of philosophies and methods of teaching and learning. University students who are interested will have the opportunity to observe a liberal arts and sciences education in action and learn from the practices at Trinity Academy.
The new Trinity Academy is designed to serve a population that is specific and distinct from other local high schools. Lincoln Lutheran High School, Seward High School and other area schools are highly regarded and widely recognized for their educational and extracurricular offerings. Concordia University, Nebraska celebrates these schools and high schools across the country and values ongoing partnerships with them.
"After years of studying different models of education throughout the United States and other parts of the world, I've come to believe that there is no one perfect approach to education, but that a thriving education ecosystem is one that offers a wide array of options, models, and approaches," said Dr. Bernard Bull, president of Concordia Nebraska. "I'm delighted that Trinity Academy will add to the already robust education system of Seward County. This new option aligns closely with the hopes, goals and needs of many families who seek a robust yet intimate, Christ-centered school grounded in the liberal arts."
Enrollment for the fall of 2023 is open. Visit trinityacademycune.org to learn more or email trinityacademy@cune.edu.