Students perform "Marat/Sade" at Concordia University, Nebraska
Published by Concordia University, Nebraska 3 years ago on Fri, Oct 28, 2016 9:11 AM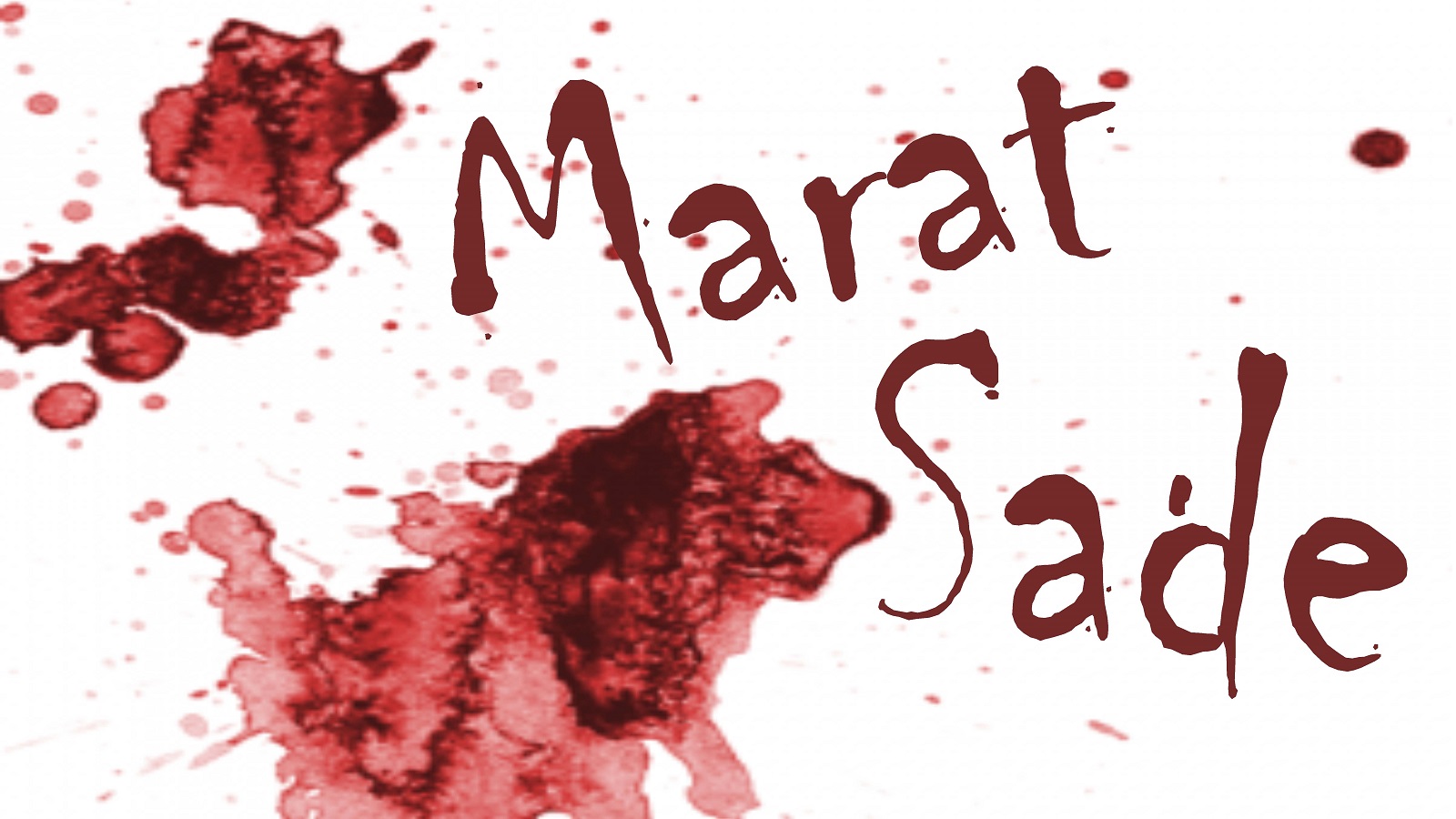 Concordia University, Nebraska, will present "The Persecution and Assassination of Jean-Paul Marat as Performed by the Inmates of the Asylum of Charenton under the Direction of the Marquis de Sade," Nov. 4 and 5 at 7:30 p.m. and Nov. 6 at 2 p.m. The performance will be held in the Studio Theater of the Music Center on Concordia's campus.
"This 'play within a play' asks our actors to portray patients in a mental institution performing a play about events following the French Revolution," says associate professor of communication and theatre Bryan Moore. "These university actors and collaborators have done an admirable job working with this challenging and mature material to push beyond potential stereotypes and to show the complexities of these patients, as well as the impact of presenting such an intensely emotional message. We hope to encourage a dialogue to explore questions about the roles of mental institutions and the societal importance and potential sources of revolution that is, speaking up for your beliefs and seeking change."
The drama depicts French writer and aristocrat Marquis de Sade directing a performance while institutionalized in an asylum. The play, also starring de Sade, sees the disturbed mental patients become increasingly unruly over the course of the story. It was written by Peter Weiss and was adapted into a film in 1967.
Tickets are $4 for Concordia faculty, staff and students and $8 for general admission. Tickets are available for purchase at the Concordia University, Nebraska, bookstore or at the door. This play contains raw depictions of true historical events and mature images that may not be suitable for all audiences.
Students on the cast and crew (alphabetical by state, city, last name):
Joseph Pierson, senior, Van Buren, Ark., assisting with the scenery
Allison Caudle, senior, Greeley, Colo., assisting with light design
Bethany Schilling, freshman, Littleton, Colo., playing the role of patient
Ben Leeper, senior, Thornton, Colo., acting as Herald
Brianna Bossle, senior, Coral Springs, Fla., playing the role of Rossignol
Kaleb Busche, post-baccalaureate, Fort Wayne, Ind., playing the role of Kokol
Emily Patton, senior, Hartley, Iowa, assisting with props
Emily Jensen, senior, Sioux City, Iowa, playing the role of Simonne
Cole Humble, freshman, Leavenworth, Kan., acting as male guard
Sarah Johnson, freshman, Waconia, Minn., playing the role of Corday
Megan Woodruff, junior, High Ridge, Mo., helping with costumes
Victoria Kobak, freshman, Jackson, Mo., playing the role of sister
Andrew Crist, senior, Springfield, Mo., playing the role of Duperret
Erin Rowland, sophomore, Saint Peters, Mo., helping with costumes
Dana Simpkin, freshman, Saint Peters, Mo., playing the role of patient
Ann Spilker, junior, Ashland, Neb., acting as Cucurcuc
Elizabeth Larson, senior, Aurora, Neb., playing the role of sister
Jade Rowe, sophomore, Cozad, Neb., playing the role of Roux
Brook McNiel, junior, Holdrege, Neb., acting as sister
Michael Duffy, junior, Kenesaw, Neb., playing the role of Sade
Andrew Daughton, freshman, Norfolk, Neb., performing on the flute
Paul Nelson, senior, Norfolk, Neb., playing guitar and the role of Polpoch
Stephanie Barry, freshman, Omaha, Neb., playing the role of Columier's Wife
Abigail Schroeder, sophomore, Schuyler, Neb., acting as Columier's daughter
Joshua Brumm, sophomore, Seward, Neb., acting as Marat
Danielle Harstad, senior, Seward, Neb., helping with props
Melonie Kotschwar, senior, Seward, Neb., playing the trumpet
Brodie Oshel, freshman, Seward, Neb., playing the role of Coulmier
Peyton Wallage, sophomore, Seward, Neb., playing the clarinet
Chris Genszler, junior, Oregon, Ohio, assisting with the scenery
Alberto Barrientos, junior, El Paso, Texas, acting as male guard
Abby Wisniewski, sophomore, Withee, Wis., performing on the percussion
Additional contributors to "Marat/Sade":
Bryan Moore, associate professor of theatre and communication at Concordia, director of play
Emily Kollbaum, assistant director
Alexa Kirchgasler, staff member assisting with costume design
Robert Olson, staff member assisting with scene design
Emily Fehn, stage manager
Andrea Wiese, assistant stage manager
Caleb Staehr, helping with musical arrangement