A statement from Rev. Russ Sommerfeld in celebration of International Women's Day and Women's History Month
Published by Concordia University, Nebraska 2 years ago on Mon, Mar 8, 2021 1:00 PM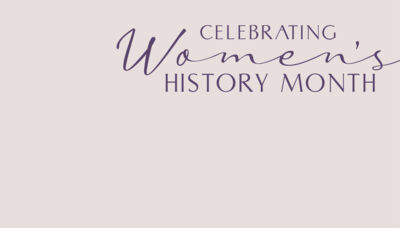 Rev. Russ Sommerfeld, Concordia's interim president, released a statement in celebration of International Women's Day on March 8, part of Women's History Month.
Today, March 8, is International Women's Day. Part of Women's History Month, International Women's Day is rooted in a substantial past in nations across the globe. 
In 1911, the first International Women's Day was celebrated on March 19 in Austria, Denmark, Germany and Switzerland before the adopted date was moved to March 8 in 1913. Today, International Women's Day is an official holiday in 27 countries and celebrated through a global network of diverse activities, including rallies, conferences, performances, marches and parades.  
The theme of International Women's Day 2021 is "Choose to Challenge," a call to celebrate women's achievement, raise awareness against bias and forge women's empowerment worldwide. One of the seminal figures of the Protestant Reformation, Katie Luther, chose to challenge her expected role by escaping the confines of her convent, marrying Martin Luther, fulfilling the vocations of wife, mother, managing the household's finances, ministering to the sick and even running a successful brewery to help provide for her family. So too have Christian women throughout history played an important part in inspiring others to lead and serve in His name. 
March 8 is regarded as a day to think globally and act locally to honor the numerous contributions of women. Concordia will participate in Women's History Month through multiple activities, including a virtual panel of celebration and reflection from Concordia alumnae who have made various contributions as Christian women on March 18 at 7 p.m. CT, which will be shared on our university Facebook and YouTube accounts. 
I thank God for all the gifted and influential women who have served Concordia since her founding in 1894, and I celebrate our female faculty, staff, students and alumni who contribute leadership and service throughout all of their vocations as they shine the light of Christ across the globe. 
Rev. Russ Sommerfeld
Interim President