Stars and nebulas visible at observatory show Nov. 5
Published by Concordia University, Nebraska 9 years ago on Wed, Oct 23, 2013 11:38 AM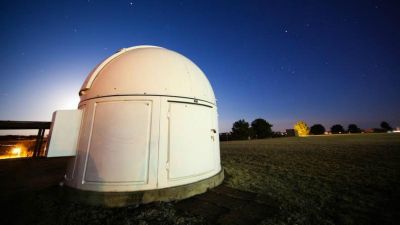 A double star, planetary nebula and a star cluster were visible through Concordia's Osten Observatory Nov. 5, during an open house.
Led by professor of physics Robert Hermann, guests to the observatory saw a double star, a star cluster made up of thousands of stars and a planetary nebula formed from the gases released by a dying star.
The observatory is located at the northeast corner of campus along East Hillcrest Drive.
Additional open houses will be held in the spring.