Plum Creek Literacy Festival plans 2021 Breakfast and Books
Published by Logan Tuttle 1 year ago on Mon, Jun 7, 2021 12:53 PM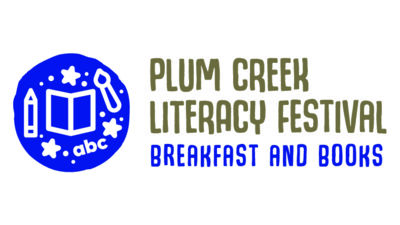 The Plum Creek Literacy Festival will host its fifth annual Breakfast and Books event at Concordia University, Nebraska on Thursday, July 22.
The Plum Creek Literacy Festival will host its fifth annual Breakfast and Books event Thursday, July 22 from 8 a.m. to 1 p.m., at Concordia University, Nebraska, in the Janzow Campus Center.
The event is aimed toward teachers, librarians and book lovers and will consist of book sales, a breakfast buffet and keynote addresses from children's book author/illustrators Lou Fancher & Steve Johnson, Lynne Rae Perkins and Jackie Urbanovic.
Book sales begin at 8 a.m. followed by a breakfast buffet at 8:30 a.m. Urbanovic's keynote "Pippi Longstocking Has Nothing on my Parents" will begin at 9:30 a.m. Lou Fancher and Steve Johnson will present their keynote "How Do…?" at 10:30 a.m. Lynne Rae Perkins will present her keynote "Real Souvenirs From Imaginary Places or I'm Still In Love With The Real World" at 11:30 a.m., followed by a book signing by the authors.
"Concordia University's Breakfast and Books program, in partnership with the Plum Creek Literacy Festival, began as an effort to offer year-round programming to excite and ignite teachers, librarians, and book lovers beyond the fall festival," said Dr. Dylan Teut, Plum Creek Literacy Festival director. "This event has always given professionals who attend a sense of rejuvenation and excitement. As professionals begin to make plans for the next academic year, we promise you'll leave the event with ideas, practices and of course, signed books. Everyone is welcome to join us!"
Urbanovic is the author and illustrator of "Prince of a Frog" and "Duck at the Door," the first in her New York Times bestselling Max the Duck series. She has also illustrated books for Jack Prelutsky, Erica Perl, April Pulley Sayer and Tammi Sauer.
Fancher and Johnson have worked together as a creative team for more than 26 years, illustrating more than 45 children's books including Dr. Suess's "My Many Colored Days," Garrison Keillor's "Cat, You Better Come Home" and Jon Scieszka's "The Frog Prince, Continued."
Perkins has produced picture books and illustrated novels for young people over the last 28 years. Two of her picture books, "Home Lovely" and "Snow Music" were Boston Globe-Horn Book Honor Books. In 2006, she received the Newbery Medal for "Criss Cross."
More information can be found on the event's webpage. For additional information, contact Dylan Teut at dylan.teut@cune.edu.