Thursday
22
July '21
8:00am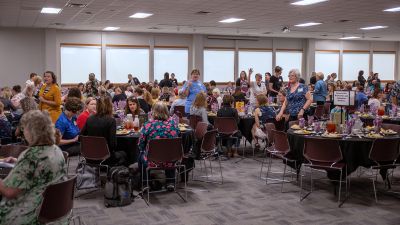 5th Annual Breakfast and Books
Janzow Campus Center - Cattle Conference Room
Wake up and come celebrate literacy with us! Breakfast and Books, tentatively planned for Summer 2021, is aimed toward teachers, librarians, book writers and illustrators, and book lovers and will consist of book sales, breakfast and keynote addresses. An incredible lineup of well-known illustrators are joining us for our fifth annual Plum Creek Children's Literacy Festival Breakfast and Books program!
Begin the morning by shopping for books by our speakers; then enjoy a delicious breakfast, followed by engaging and dynamic keynotes; and round out the day with a few special giveaways and time for autographing.
Schedule for the Day
Registration and Book Sales Open
8-8:30 a.m.
Breakfast Buffet Opens
8:30-9:15 a.m.
Welcome and Introduction
9:15 a.m.
Chris Raschka Keynote
9:30-10:15 a.m.
"Making Little Books for Little Hands I Cannot See"
Lou Fancher and Steve Johnson keynote
10:30-11:15 a.m.
David Macaulay Keynote
11:30 a.m.-12:15 p.m.
"Behind the Curtain: Current Projects and Life in my Studio"
Announcements and Giveaways
12:15-12:30 p.m.
Book Sales and Autographing Time
12:30-1:15 p.m.
Meet The Speakers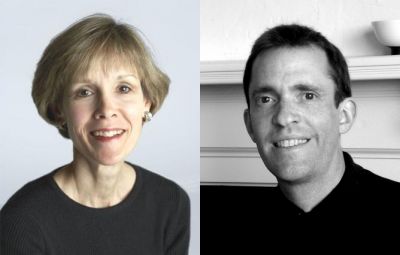 Lou Fancher and Steve Johnson
Lou Fancher and Steve Johnson have worked as a creative team for over 26 years, producing illustrations for annual reports, brochures, posters, movies, advertisements, book covers and magazines. Together they have illustrated over 45 children's books, including Dr. Seuss's My Many Colored Days, Garrison Keillor's Cat, You Better Come Home, and Jon Scieszka's The Frog Prince, Continued. Their 2000 release, I Walk At Night, was recognized as one of The New York Times Best Illustrated Books. They are the recipients of a gold medal from the Society of Illustrators and have been recognized by Communication Arts, Print, and Graphis. Lou and Steve provided set and character development for Pixar's Toy Story and A Bug's Life. They live in Moraga, California.
Visit them on the web at http://www.johnsonandfancher.com/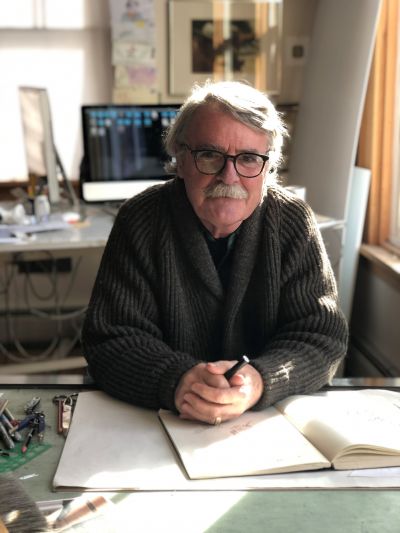 David Macaulay
Born on December 2, 1946, David Macaulay was eleven when his family moved from England to the United States. Not surprisingly, he continued to grow up and in 1969 received his bachelor of architecture degree from Rhode Island School of Design after spending his fifth year in Rome on the European Honors Program.
In January 1973, after a couple of years of dabbling and a bit of luck, Macaulay was off to France to work on the first of his twenty five books, Cathedral. He then constructed a colonial Roman town (City, 1974), erected monuments to the Pharaohs (Pyramid, 1975), dissected the maze of subterranean systems below and essential to every major city (Underground, 1976), built a medieval fortress (Castle, 1977) and dismantled the Empire State Building (Unbuilding, 1980). Macaulay is probably best known for a very thick book called The Way Things Work (1988). Co-authored by Neil Ardley, this exhaustively researched compendium presents the hows and whys of much of the technology we take for granted. It was followed by Black and White (1990), a considerably slimmer volume and winner of the 1991 Caldecott Medal. 1997 saw the publication of a pigeon lead tour of the Eternal City called Rome Antics, and in the fall of 1998, The New Way Things Work, a revised edition of the '88 book lumbered onto the stands. Building Big, the companion book to a five part PBS television series about major engineering feats around the world was published in 2000 and two years later Rome and pigeons once again took center stage for a book called Angelo.
In response to the events of September 11, Mosque was published in 2003 and that same year work began on a book about the workings of the human body. The Way We Work was published in 2008. For his most recent book, Built to Last, Macaulay slipped into reverse and re-illustrated both Cathedral and Castle, only this time in color. In 2009, David Macaulay Studio, an imprint of Roaring Brook Publishers, was founded to produce books that 'explain' things. Four short nonfiction books for reluctant readers are the first publications to emerge from this new enterprise.
In 2006, Macaulay was named a MacArthur fellow and turned sixty though the two are not related.
Visit David on the web at https://davidmacaulay.com/.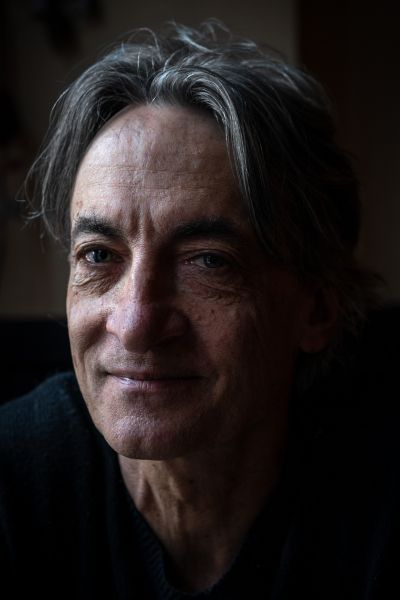 Chris Raschka
Chris Raschka has written or illustrated or both, over 80 books for children. He was born in the small town of Huntingdon, Pennsylvania, and now lives with his small family in New York City. In between the two places he studied art and biology in Minnesota, has been a child care worker, a lunch period supervisor, a symphony musician, a med school drop out, a private art tutor, a picture framer, a map cutter, a house painter and a library rare book room cleaner. Now he mostly just draws pictures.