Matt Kuske 12' and 17'
Published by Concordia University, Nebraska 4 years ago on Wed, May 31, 2017 10:51 AM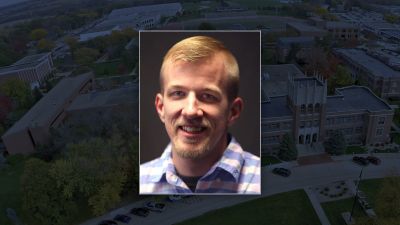 Matthew Kuske serves as president of the Concordia Alumni Council. He graduated with an undergraduate degree in business administration in 2012, and earlier this month, he graduated with a Master's of Business Administration (MBA) degree with an emphasis in risk management from Concordia.
In reflecting upon his Concordia experience, friendships and the eternal impact stand out for Kuske.
"In both experiences I have made many friendships that will last forever. Beyond the friendships and the education itself, my faith walk has been shaped in my time at Concordia and that is something that has an eternal impact, which is what makes the experience of Concordia what really sets it apart from most other institutions that I could have selected for my undergraduate or graduate studies"
"The cost, the flexibility with my busy schedule, the various concentrations to select were all part of why I chose to continue my education with Concordia," said Kuske. "The most compelling reason that I selected Concordia was based on the quality education that I had received from there as an undergraduate and I could see that quality carrying over to the graduate programs."
Concordia designs the graduate programs using a cohort model which is based on the collective work of higher education students that progress through a program together. Cohorts are believed to benefit students by providing academic and logistical support in order to complete program requirements in a timely fashion. They tend to be student-centered, build strong bonds and help students provide professional networks.
"I think the cohort setup is great because you get to walk through the program with the same group of individuals and really get to build off of each other's personal and professional experiences when tasked with class discussions, assignments and projects," he added. "I have actually had the opportunity to take both online and in-classroom courses with multiple cohorts, so I have had a unique experience in getting to interact with people all of the country in my online classes but also a mix of individuals locally as well."
Kuske currently serves as a risk compliance analyst at Nelnet, an educational services provider, in Lincoln, Nebraska.
"As a Risk and Compliance Analyst, I look at business processes and practices to determine where there may be a lack of controls or functions that minimize the amount of risk the business is taking," Matt said. "Additionally, my team looks at the various compliance regulations and works to ensure we are meeting requirements set by those rules."
He believes that having an MBA will provide an extra layer of credibility to his career and will help provide potential opportunities of growth in the future.
"Down the road, I believe it will help me with potential opportunities to use my knowledge and talents to serve others as God guides me through my career," Kuske added.
Matt is a member of Christ Lutheran Church in Lincoln and is an active volunteer for Junior Achievement.
"My Concordia experience has been a six-year journey of learning about myself but more importantly learning about the world, other's within it and how I can use my God given talents to serve those around me, whether it is at work, school, in the community, at church, or with my family."