Marxhausen gallery hosts Commemoration exhibit
Published by Concordia University, Nebraska 11 years ago on Fri, Dec 9, 2011 7:35 PM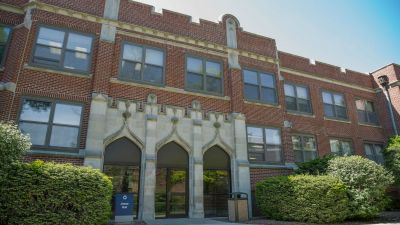 Concordia's Marxhausen Gallery of Art hosted "Commemorations: Art from the Sheldon Museum" Monday, Jan. 9 - Wednesday, Feb. 1. The traveling exhibit was part of a statewide education and exhibition outreach program by the Sheldon Museum of Art in Lincoln, Neb.
The exhibit was made up of paintings, photographs and other prints built around three themes: holidays, historical events and public figures. It explored the idea of commemoration as both a unifying and controversial force while highlighting cultural history, values and traditions. The exhibit was also meant to inspire critical thinking about what aspects of culture are valuable enough to be preserved in art.
The Marxhausen Gallery is the on-campus exhibition space for Concordia and hosts a variety of exhibitions each year. It is located in Jesse Hall and is open Monday-Friday 11 a.m.-4 p.m. and Saturday and Sunday 1-4 p.m.