IMPROVables bid farewell to seniors in final show
Published by Concordia University, Nebraska 9 years ago on Fri, Mar 30, 2012 2:24 PM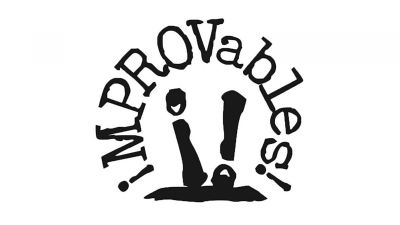 Concordia's IMPROVables comedy troupe entertained audiences at its final performances of the year. The troupe gave two shows on April 28 in the Music Center's Studio Theatre.
For several IMPROVables actors, this performance was the last. Senior Marty Kois will be student teaching in the fall and unable to participate in the improv group. "I'm so glad to have gotten this chance," said Kois. "It's been so great and it has changed my life, but at the same time I'm sad to see it all ending." Kois plans to teach improvisational theatre as part of his class curriculum.
Another senior, Philip Kober, said he has learned to appreciate the real-life aspect of improv comedy. "Improvisational theatre is only successful if you work with others, which can be applied to other areas of life," he said. "There are a lot of improvisational skills that I will benefit from; after all, life is improvisational as well."
IMPROVables cast:
Kirsten Awe, Sophomore, Tilden, Neb.
Brittany Becker, Junior, St. Peters, Mo.
Katie Bergt, Senior, Fairmont, Minn.
Heather Eden, Senior, Boise, Idaho
Michaela Gierke, Freshman, Billerica, Mass.
Ethan Hutton, Junior, Muskegon, Mich.
Trent Jewell, Sophomore, Atchison, Kan.
Natalie Kesar, Sophomore, Omaha, Neb.
Philip Kober, Senior, Seward, Neb.
Marty Kois, Senior, Omaha, Neb.
Will Kois, Freshman, Omaha, Neb.
Alyssa Lehenbauer, Freshman, Lake Ozark, Mo.
Conner Lloyd, Freshman, Parker, Colo.
Andrew Magnus, Freshman, Springfield, Mo.
Allison Parkhurst, Freshman, Yorktown, Va.
Henning Peterson, Senior, Seward, Neb.
Cory Prelerson, Junior, Papillion, Neb.
Tim Rehbein, Junior, Omaha, Neb.
Lucas Schmidt, Freshman, David City, Neb.
Amanda Schroeder, Junior, Stevens Point, Wis.
Steph Schroeder, Freshman, Deshler, Neb.
Jordan Schultz, Junior, Beemer, Neb.
Rory Wendelin, Senior, Oberlin, Kan.
Steven Whitney, Senior, Kenyon, Minn.