Hanna Chaffin GR '20 leads students with grace
Published by Logan Tuttle 2 years ago on Tue, Jan 26, 2021 11:14 AM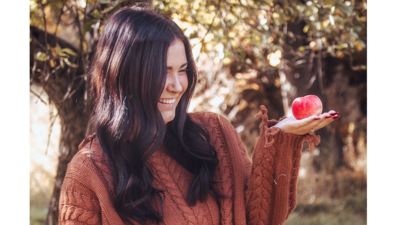 After starting to teach second-grade completely in-person in September, Hanna Chaffin says she never imagined teaching in the midst of a pandemic, but she wouldn't change anything about her experience in the classroom this year.
Hanna Chaffin developed her love for teaching during her undergraduate studies at Northwest University — a private, Christian liberal arts university— in Kirkland, Washington.
At Northwest, she felt a strong connection with the values of the university, which made choosing Concordia University-Portland a natural fit to pursue her M.Ed. in Trauma and Resilience.
"I wanted to ensure that those who surrounded me throughout my program held themselves to the same standards and ideals," she says.
Not long after Chaffin, a second-grade teacher at Colbert Elementary in Colbert, Washington, enrolled at Concordia Portland, the university announced it would be closing and Concordia Nebraska offered their students a teach-out program to provide a steady transition to ensure students could graduate on time. Chaffin completed her master's degree in January 2021.
"It was unsettling to be told that Concordia Portland was closing so close to the start of my program," Chaffin says. "I was nervous and apprehensive about what the continuation of my program would entail. However, the transition to Concordia Nebraska was seamless. Each and every one of my courses was designed with students in mind, the content was both challenging and rewarding, and I feel equipped and ready with a strong new set of skills. The experience was invigorating! I loved every moment of my journey!"
Chaffin, who started teaching second grade completely in-person in September 2020, said she never imagined teaching in the midst of a pandemic, but she wouldn't change anything about her experience in the classroom this year.
"I have been able to foster strong relationships with my students during this unsettling time," she says. "I have learned to give myself endless amounts of grace and extend that grace to everyone around me."
Within the M.Ed. program, Chaffin selected Trauma and Resilience in Education Settings as her emphasis, which seems like a fitting choice considering how the educational environment has changed within the last year.
"My students have truly taught me what resilience looks and feels like each day," Chaffin says. "I had no idea how incredibly necessary it was to choose that path in my program."
One of the biggest lessons Chaffin learned in the M.Ed. program, she says, is the importance of trauma-informed lens for students and also for fellow educators as Secondary Traumatic Stress (STS) becomes more prevalent in the helping fields.
"STS is experienced by teachers and other help professionals due to the increasing trauma demands in students and our society," Chaffin says. "This year especially, teachers are handling several other stressors. In order for teachers and buildings to be fully equipped and ready to handle the trauma of their students, building leaders need to not only acknowledge that STS occurs in the profession, but acknowledge that the work teachers and buildings are doing for students is challenging."
Chaffin equates this philosophy to a safety briefing an airline passenger hears before takeoff.
"We must make sure that our own oxygen mask is on before we can put oxygen masks on our students," she says.