Dr. Vicki Anderson appointed President of MIDTESOL for 2018
Published by Concordia University, Nebraska 3 years ago on Thu, Nov 9, 2017 9:27 AM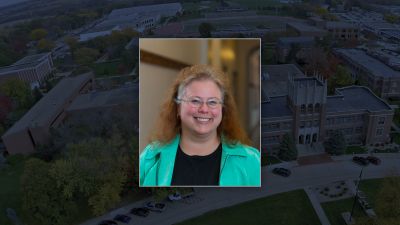 Dr. Vicki Anderson will be inducted as President of Mid-American Teachers of English to Speakers of Other Languages (MIDTESOL) for 2018.
Dr. Vicki Anderson, chair of the Department of Intercultural Studies Modern Languages, and English as a Second Language (ESL) and Teachers of English to Speakers of Other Languages (TESOL) program director at Concordia, was elected president of TESOL's Mid-American regional affiliate.
Anderson was vice president and president respectively for Indiana's TESOL before moving to Nebraska, which was not included in TESOL at the time she arrived in the state. She worked with officials to bring Nebraska back into the Mid-American division alongside Iowa, Kansas and Missouri. Anderson served as conference co-chair for the past two years for MIDTESOL and was elected vice-president for 2018. She will become the new president for 2018 following the resignation of the current president.
"I'm not sure what my agenda for the next year will be," said Anderson. "I will continue to promote TESOL and promote Concordia, both in the region and in Nebraska. Concordia is the only college in the state to offer a master's in TESOL and one of the few in the country that offers a BA in TESOL. I think that's a pretty important opportunity to offer future educators."
MIDTESOL is a four-state consortium that encourages educators in their instruction of students whose first language is not English. As a regional affiliate of TESOL and a professional organization, MIDTESOL supports curriculum that allows the teaching of English while still valuing the student's original language and promoting the cause of English language learners.
"We have more than 106 different languages being spoken in the Omaha public schools and around 84 languages in Lincoln public schools. Even rural Nebraska is seeing an uptick in students who are learning English. But many of those districts aren't prepared for or aware of the differences in learning that these students experience. So we're asking ourselves what we can do as TESOL and as Concordia to help teachers and students in these transitions," Anderson said.
To date, Concordia has worked with more than 400 Omaha Public School teachers to get their ESL Endorsements and become more skilled at working with the English language learners in their mainstream or ESL classrooms, greatly impacting the entire district in their effectiveness at helping these students succeed. This can be a challenge when 37 percent of the district students do not speak English as a first language.