Dr. Rachel Orman Timmons turns Passion for Cross-Cultural Education into Career
Published by Concordia University, Nebraska 4 years ago on Thu, Mar 16, 2017 12:05 PM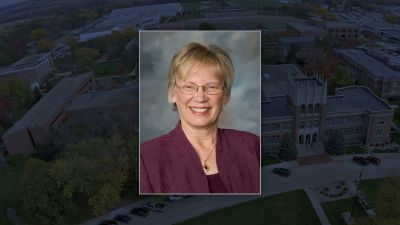 Rachel Orman Timmons, CHS '62 and CO '65
Dr. Rachel Orman Timmons has spent her professional life engaged in various types of educational and mission services in three different countries – Philippines, Thailand and the United States.
After completing her bachelor's degree and teaching credential from Concordia Teachers College in Seward, Timmons taught in Christian schools in Michigan and California.
Timmons completed her master's degree from Michigan State university and a doctoral degree in curriculum and instruction from La Sierra University in Riverside, California.
In the course of her teaching career, she served with her husband, Bill, for 10 years at Faith Academy in the Philippines and 11 years at the International School in Bangkok, Thailand.
While teaching in international schools, Timmons had unique professional opportunities to learn from colleagues from different countries and educational backgrounds as they collaborated on developing suitable curriculum for their students. She also gained much experience with teaching English as a second language to both children and adults. In order to be more fully equipped in this area, she earned a certificate in Teacher of English as a Second Language (TESOL).
Teaching in an international school setting provided the foundation for understanding the specific needs of international students as they learn in a language and culture difference from their own. It was through this international teaching and cross-cultural experience that she became an expert in the area of cross-culture transition. Out of her passion for the international education, she participated in the development of the Master's in Education specialization in International Education, which helps prepare teachers to serve in international schools throughout the world.
Timmons and her family were also instrumental in setting up and running a foster care ministry for orphans and abandoned children in both Manila, Philippines and Bangkok, Thailand. They continue actively supporting children through mission organizations in various countries.
"At times, there were so many different kids in our home that often my husband didn't notice one or two more when he came home in the evening," Timmons said. At one point she helped shuttle nine children from Manila to Hawaii for adoption by Christian families in the U.S. "You never know what God's plan is, but it will always be exciting," Timmons said.
Dr. Timmons is currently writing a book to support a research based cross-cultural transition rubric useful to help people self-assess their cross-cultural transition progress as they go and come from international employment.
"We are so proud to have alums like Dr. Timmons out serving the church and world," said Jennifer Furr, director of alumni and university relations. "She is leaving her fingerprint of knowledge and experience on lives worldwide."
Timmons and her husband live in Riverside where she is professor of education at California Baptist University. They have four daughters, that came as two sets of twins, and nine grandchildren.