Concordia takes steps to offer first music therapy program in Nebraska
Published by Concordia University, Nebraska 6 years ago on Tue, Sep 15, 2015 10:00 AM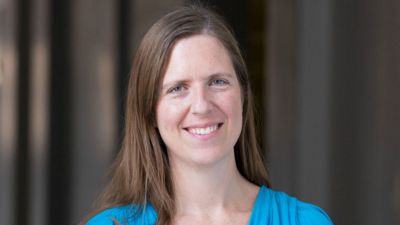 Nicole Jacobs, assistant professor of music and director of music therapy at Concordia University, Nebraska
Concordia University, Nebraska intends to be the first institution of higher education in the state to offer a Bachelor of Music degree in music therapy. The university hopes to begin the program in the fall of 2016, pending approval from the American Music Therapy Association and the National Association of Schools of Music.
"Music therapy is part of the exciting and growing field of healthcare," said Dr. Kurt von Kampen, chair of the music department at Concordia. "Music therapists are talented musicians with a passion for helping. With a music therapy degree, these musicians are able to use their God-given talents in ways that fulfill their passion for making a significant impact on the lives of others."
Music therapy is a type of health profession that uses music to build a relationship in the cognitive, physical, emotional and social needs of a person in a therapeutic sense. Musical therapy treatment includes singing, dancing, creating, moving and listening to music.
Professional music therapists work with children and adults of all ages to improve a wide variety of nonmusical goals such as movement, speech and language, memory, attention, emotional expression, pain management and social skills. Music therapists work in hospitals, schools, early intervention programs, elder care facilities and mental health centers all across the country. In addition, many music therapists provide services through the development of diverse private practice clinics in their communities.
"Music therapy students at Concordia will experience a curriculum and learning environment that will prepare them to be expert music therapists while nurturing and growing their musical abilities," said Nicole Jacobs, director of the music therapy program at Concordia. "The curriculum will include both theory and clinical application. By the time students graduate, they will have completed more than 1,000 hours of fieldwork experience and will be eligible to take the board certification exam. We are excited to help more students use their musical talents to serve in impactful ways in the world."
Jacobs, a board-certified music therapist and certified neurologic music therapist, began teaching music therapy undergraduate studies in 2009. She joined the adjunct faculty at Concordia in 2013 and will complete her graduate studies in neurologic music therapy at Colorado State University this fall.
Jacobs grew up in Lincoln, Nebraska, where she studied cello and actively performed in school and community orchestras. Jacobs graduated from the University of Missouri-Kansas City in 2002 with a Bachelor of Arts in music therapy. Upon completion of her internship at a hospital in Tallahassee, Florida, Jacobs moved back to Lincoln. She immediately received interest in her services from the community and subsequently started a private practice.
Jacobs has been providing music therapy for all ages for more than 13 years. She has practiced as a music therapist in hospitals, preschools, public and private schools, geriatric facilities and private homes.