Concordia receives innovation grant to decrease graduate textbook costs
Published by Logan Tuttle 1 year ago on Thu, Jan 30, 2020 8:36 AM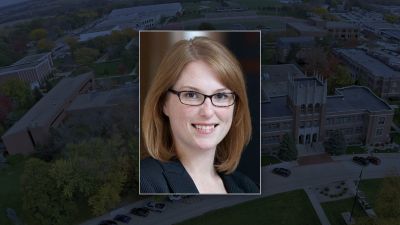 In November, Concordia received a grant that will provide funding for seven online graduate courses to remove required textbooks and replace them with resources that are free for students.
The $6,300 grant, provided by Wiley Education Services, a partner of Concordia that assists in marketing and recruitment for masters and online programs, will be used to update the master of education in curriculum and instruction program. Wiley will provide instructional design guidance to redevelop seven courses within the program to use open educational resources (OER), instead of purchased textbooks.
OER includes resources that are freely accessible and openly licensed, meaning the originator of the content licensed it specifically for anyone in the public domain to use. In addition to OER materials such as openly licensed textbooks and resources, Concordia will provide fair use material that can be used for educational purposes and the university's own resources that are free for students.
Dr. Angie Fedon, director of classroom innovation and online education at Concordia, said the university has already revised some master's level education courses prior to receiving the grant, in addition to the MBA program. Fedon will lead the master of education in curriculum and instruction program update to utilize OER to be textbook-free by March 2021.
"Students pursuing a curriculum and instruction master's with an instructional technology leadership endorsement will have the majority of their courses textbook-free," Fedon said, "and all students pursuing their master's in education will take four core courses that are textbook-free."
As textbook prices continue to increase, Fedon said studies show that more than half of students do not purchase textbooks due to cost, despite knowing that it will likely affect their grade. With OER, instructors will also have the ability to adapt content for specific learning objectives, instead of adapting objectives to textbook materials.
"In an effort to make graduate courses more cost-effective for students, Concordia and other leading organizations have identified the use of open and affordable resources as a priority in higher education," Fedon said. "The intended result of this grant implementation would be cost savings that increase both enrollment and retention, as well as courses that include more current and relevant content."