Computer and Technology Club Helps Students "Install New Connections"
Published by Olivia Dunklau 1 year ago on Fri, Oct 7, 2022 4:30 PM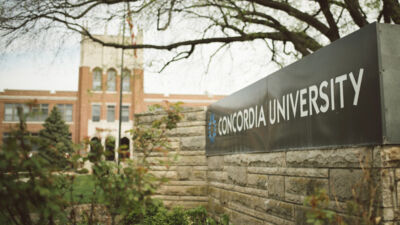 On Tuesday, August 30, the Computer and Technology Club hosted a unique event titled "Installing New Connections." In this friend-finding event, participants took a survey about their interests and were connected with similar students.
Seventy-three students filled out the event's online survey, and about 30 people participated in the in-person portion event. The students running the event collected survey results and ran programs written in Python to calculate similarity scores between students. In order to see their results, a pair of students had to scan a QR code to navigate to a website. Students were challenged with finding their best match based on their similarity scores.
Ian Kollipara, a senior from Lincoln, Nebraska. developed the website for the event, which is still available.
"During the event, the people were really eager to see their match results," he said. "I can remember checking my own against my fiancée's. I was near the bottom of hers, but opposites do attract. Overall the vibe was a lot of fun, and people really enjoyed seeing how similar they were. It was a really fun atmosphere."
The technologies used for this event included Google forms to collect surveys, Python programs written in JupyterLab to calculate similarities and a website built with Python using FastAPI, Jinja2 and HTMX.
Concordia Nebraska's Computer and Technology Club is continuing development of its friend-finding software system and hopes to have the website up and running throughout the year. At any point during the semester, students should be able to fill out a survey and be matched with other students who have similar interests.
While the current version of the system is for platonic friend-finding, the club plans to host a similar in-person event, romantically themed, around Valentine's Day.
Interested in learning more about computer science opportunities at Concordia? Learn more here.