Art Alumni Exhibition planned for homecoming weekend
Published by Concordia University, Nebraska 10 months ago on Thu, Feb 27, 2020 2:44 PM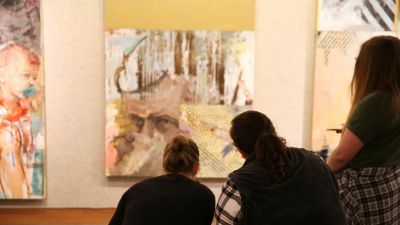 In correlation with homecoming weekend Oct. 1-3, Concordia's art department is hosting an Art Alumni Exhibition that will be on display in the Marxhausen Gallery of Art Oct. 2 through Oct. 16.
All art alumni are encouraged to submit one artwork to the exhibition. Two-dimensional works must measure 12" x 12" and all three-dimensional pieces should measure 12" x 12" x 12". Artists must ship their artwork to the Marxhausen Gallery of Art by Monday, Sept. 28.
An art alumni meet-up at Bottle Rocket is planned for Friday evening, Oct. 1, with a reception for the exhibition taking place Saturday, Oct. 2 from 9-11 a.m.
For contact information, please email art@cune.edu.
Look for more information to follow.