Homecoming
Join us Oct. 1-3 as we celebrate Homecoming week 2021! Break out your Concordia gear and help us celebrate our university's ministry, education and family!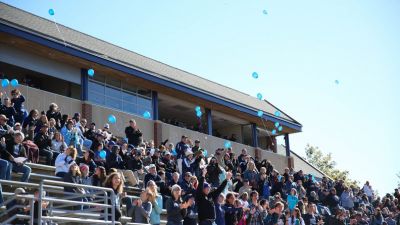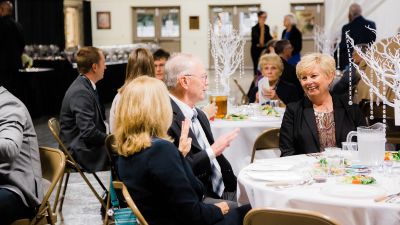 Alumni Awards
During Homecoming and Alumni Reunion Weekend, the Concordia Alumni Association honors alumni and friends for their outstanding service and accomplishments.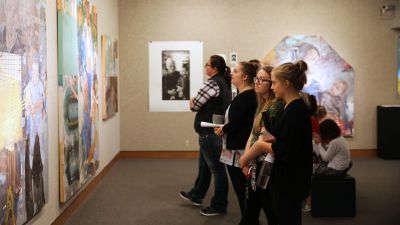 Alumni Art Exhibition
We are excited to host an Alumni Art Exhibition in the Marxhausen Art Gallery Oct. 1 - Nov. 5. There will be opportunities to connect with emeriti and current faculty members and reconnect with classmates.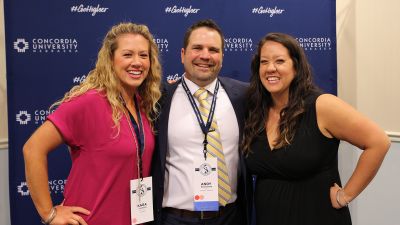 Event Registration
Many of our Homecoming events require some type of registration so we can plan accordingly. Let us know if you're planning on joining us for the weekend!
Homecoming 2021 Schedule
Schedule notes
As the pandemic continues to impact our community, campus and world, we have made the difficult decision to not hold this year's Homecoming Banquet, out of an abundance of care for those involved. If your guests did purchase a ticket to the banquet, they will receive a full refund. We plan on lifting up our alumni and friends who were going to be recognized for their outstanding service to the church and world at a future event as soon as possible.
The CHS Class of 1961, 1965 & 1966 luncheons have been postponed to a later date.
Friday, Oct. 1
Check-In
8:30 a.m. - 3 p.m.
Janzow Campus Center, Main Lobby
Concordia Bookstore Open
10 a.m. - 4 p.m.
Janzow Campus Center, Lower Level
Chapel
10:55 - 11:30 a.m.
Weller Hall Chapel
Alumni Art Show
11 a.m. - 3 p.m.
Marxhausen Art Gallery, Jesse Hall
Campus Open Houses
1 - 4 p.m.
Dunklau Center for Science, Math and Business
Harvey and Carol Lange Studio / Center for Liturgical Arts
Bartles Museum, Link Library, Lower Level
Marxhausen Gallery, Jesse Hall
All other campus buildings normally open
Guided Campus Tours
1 p.m.
Meet in the Janzow Campus Center main lobby; Registration Required
Led by student diplomat
Homecoming Gathering
5 p.m.
Bottle Rocket Brewing Co., 230 S. 5th St., Seward
Stop by for food, fun and fellowship! Cash bar available.
Dinner options include: Stur 22 - Caribbean cuisine (inside brewery) and Boom Eatery (tacos and bowls)
Homecoming Gathering Continues
7 p.m.
Bottle Rocket Brewing Co., 230 S. 5th St., Seward
Live music by Beaten Path from Lincoln.
Saturday, Oct. 2
Shop Seward Downtown Square
9 a.m. - close
Downtown Seward
Nebraska National Guard Museum
9 a.m. - noon
201 N. 8th Street, Seward
Homecoming Check-in
9 - 11 a.m.
Janzow Campus Center, Main Lobby
Alumni Art Show
10 - 11 a.m.
Marxhausen Art Gallery, Jesse Hall
Art faculty will be present
In Harmony: Building a New Space for Music Presentation
11 a.m.
Thom Auditorium
Homecoming Fair and Tailgate
11 a.m. - 1 p.m.
Holthus Family Plaza
Alumni Art Show
1 - 4 p.m.
Marxhausen Art Gallery, Jesse Hall. Tour of Concordia Art Department's Brommer Hall.
Sunday, Oct. 3
Worship Services at St. John
8:30 a.m. & 11 a.m.
St. John Lutheran Church
Concordia Chamber Choir and Brass Ensemble performing during both services
Worship Service at The Rock
10 a.m.
The Rock Lutheran Church, 237 S. 3rd St., Seward