Additional Resources
When you have completed requirements for admission and getting your student visa, please take these details into consideration when making your plans to come to Concordia.
Travel Arrangements
Once you get your F-1 student visa, you can make travel plans. Do not make flight arrangements until you receive your visa in case it is delayed for some reason.
The nearest airports to Seward are Lincoln and Omaha. If you are flying in, be sure to coordinate your travel plans to arrive on the appropriate check-in day (for fall athletes or regular new students). Also, be sure and check departure dates to be after semester finals have ended.
If you need to arrive a day early (due to flight schedules) and need housing a day early, please check with the Student Life Office to make these arrangements.
Contact the Admission Office if you need transportation from the Lincoln or Omaha airport when you are first arriving at Concordia.
Be sure and keep your passport and I-20 together since you'll need to show both of these to Border Control when you arrive in the U.S.
The Concordia campus closes during Thanksgiving break (1 week), Christmas break (3 weeks) and Spring break (1 week). Discuss with your family your options for where you could go/stay during those times if you will not be going home. The Director of Global Opportunities can suggest options if needed.
Additional Preparations
International students need to have proof of medical coverage while in the U.S. Check with your current insurance provider if you would be covered here. Contact the Director of Global Opportunities for information on international student insurance coverage plans and providers.
Verizon has the best cell phone coverage in Seward. Smartphones with AT&T do not get good coverage, so you may need to get a pay-as-you-go phone when you arrive.
Setting up a local checking account in town is helpful since you can get an ATM/debit/credit card to pay bills, withdraw money, etc. Cattle Bank is very helpful with free checking and ATM machines on campus. If you are bringing money from home, you can bring cash or a cashier's check to deposit.
Upon Arrival at Concordia University, Nebraska
During the first week you are on campus, you need to see the Director of Global Opportunities who also serves as the Primary Designated School Official (PDSO) for international students at Concordia. This office is located at the Global Opportunities (GO!) Center at 200 Faculty Lane on campus.
Please bring your I-20 and your passport to this visit so your student visa info can be recorded in SEVIS. You'll also need to bring your proof of medical coverage.
The PDSO will review F-1 student requirements with you and give you an update on other campus services for international students.
If you have questions or need additional information, please contact: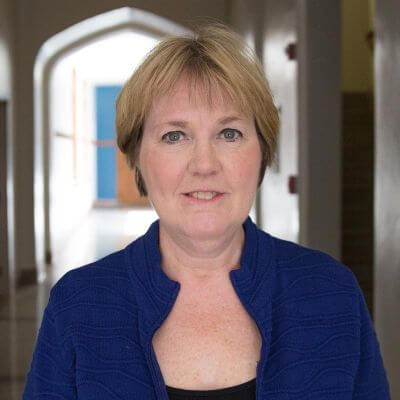 Julie Johnston Hermann
Director of Global Opportunities
Global Opportunities Center; Department of History, Geography, Intercultural Studies and Modern Foreign Language