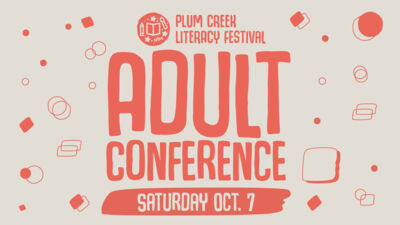 Plum Creek Literacy Festival Adult Conference
We're excited to announce the dates for this fall's annual Plum Creek Festival! With opportunities to explore the world's rich traditions and cultures, festival-goers can enjoy a community of book enthusiasts eager to share their wisdom, foster new thoughts and insights and enliven faith-seeking understanding for service to others.
Join us for sessions with nationally renowned authors, illustrators, and literacy experts. A luncheon, book sales, and autographing sessions are also available.
Registration
Online Registration
Downloadable Forms