Student Success
At Concordia, student success is our priority. And that means more than just academic success. We prepare you for life, by helping you identify your God-given talents and understand your identity as a one of Christ's children. We encourage the pursuit of ideas, perspectives and answers while balancing the complexities of life in the kingdom of this world with life in the kingdom of God.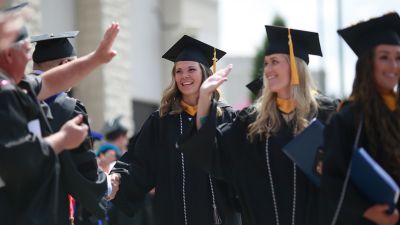 100%
of students receive financial aid assistance
14:1
student to faculty ratio
65%
enrolled in world work programs
35%
enrolled in church work programs
20,000+
alumni serving the church and world
Fostering Success On Campus
At Concordia, we ensure a fully-supported learning environment from your first day on campus. From academic support and advising to experiential learning opportunities to career and professional development, we are committed to your personal and academic success.
Scholarships and Affordability
When you attend college, you should be focused on your studies and figuring out what you want to do with your life after graduation, not how you're going to pay for school. That's why, at Concordia, 100% of our full-time undergraduate students receive scholarships and financial aid to lower the amount of your actual investment. We are committed to making sure that you receive a top-tier private education at an affordable price.
Academic Advising
Your first year at Concordia, you will be assigned an coordinator. Your coordinator will help you register for classes, provide support as you transition to college life and guide you in figuring out your major or academic area of interest. Once you choose a program of study to pursue, your first-year coordinator can assist you in finding a mentor in your chosen field.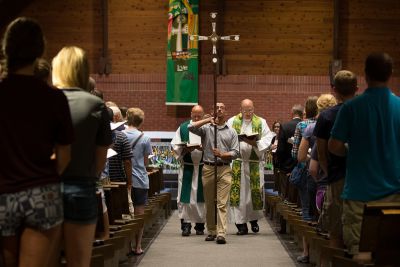 Our Promises of a Lutheran Education
Concordia's Promises of a Lutheran Education outline our mission to provide students with a Christ-centered higher education that equips you with the skills you need to succeed in your careers after graduation, but also a sense of your higher purpose so you can serve, lead and make the world a better place. Through our promises of community, inquiry, purpose and wisdom, we'll help you fulfill God's call so you can live and lead as a follower of Christ.
Our Promises to You
Academic Resource Center
The Academic Resource Center (ARC), provides on-campus academic assistance for all Concordia students. We are committed to helping students develop their skills in learning, academic success, and personal growth in a friendly, supportive environment. All students are invited to visit us for one-on-one help with planning, study and test-taking skills, notetaking, time management, problem-solving, and organization. Concordia has partnered with TutorMe to provide free tutoring and writing support to all undergraduate and graduate students. TutorMe provides access to one-on-one, live tutoring and writing support anytime, anywhere. The ARC is located on the south end of the Link Library.
Career Services and Placement
The career services and synodical placement office helps you conduct job searches, secure internships, prepare cover letters and resumes and, if you're an LCMS church worker student, facilitates placement within the ministries of the LCMS. Career Services provides career counseling, job fairs and career exploration to help you figure out what you want to do after graduation and then to get the job that fits your passions.
Prepared for Success After Graduation
What is God's calling for you? What are you passionate about? How will you carry your passions into the future, to your career and life after graduation? At Concordia, we work with you to help you develop your God-given talents and interests so that you're prepared for your career, faith-life and relationships after college.
Vocation
In the Lutheran Christian tradition, "vocation" means more than just your profession, though that's one aspect of how we are called by God. We all have many vocations that we will fulfill in our lifetime, perhaps as a mother or father, a Christian or as a citizen of a certain nation.
We don't choose our vocations; God chooses them for us and us for them. He uses the abilities and passions that He has given us to spark a fire in our hearts. Concordia can help you discover those passions and explore how to turn your passions into a life that you love.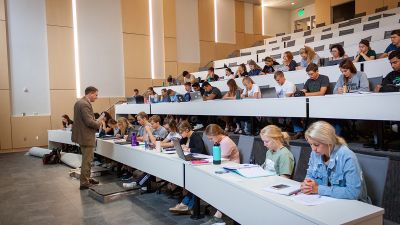 A Distinctive Lutheran Education
At Concordia, we promise to equip you with a higher education that intersects learning opportunities, individual development and faith in Christ, in order to bring depth and meaning to your college experience. Our Promises of a Lutheran Education ensure that you will graduate not only with a set of skills and a degree, but also a sense of Christian vocation and purpose for the future.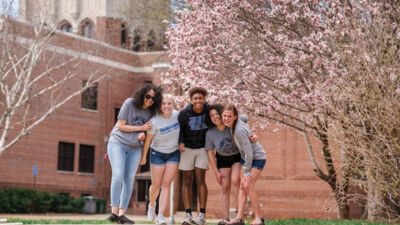 A Private Education With Value
You'll find a more meaningful college experience at Concordia, where you'll be part of a supportive campus community as you study your passions and prepare to make a positive impact in the world. Through generous scholarships and financial aid packages, your tuition at Concordia will be similar to what you will find at a large public university.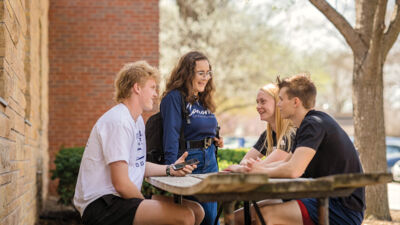 Hear from Concordia's students
Meet some of our students and learn about their experiences as part of our Christ-centered, supportive community with values.