No breakpoint
Breakpoint
sm
Breakpoint
md
Breakpoint
mlg
Breakpoint
lg
Breakpoint
xl
Breakpoint
2xl
Day of Giving
A giving day is a 24-hour fundraising event that brings donors, volunteers and communities together around a common cause. Concordia's fifth annual Day of Giving will take place Thursday, March 25, 2021. With the goal of engaging alumni, friends, parents, students and the Concordia community, the day will be filled with many opportunities for you to get involved and engage with us!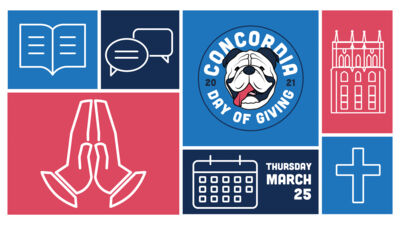 $142,531.34
raised
$125,000
Our Goal For The Day is to Raise $125,000
To encourage you to partner with Concordia in reaching this goal, Andrew '89 and Jennifer Knudten have pledged $50,000 for various matches and challenges throughout the day.
Make Your Impact During These All-Day Challenges
Donors can connect with Concordia through various virtual events and special challenges taking place during the day. As Day of Giving continues to grow both in dollars raised and outreach, we have added new interactive challenges and opportunities to give. Be sure to follow our social media accounts for updates!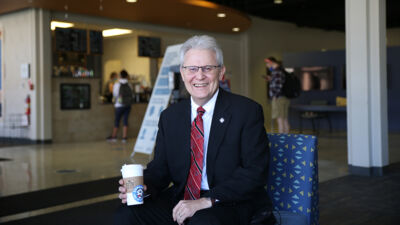 "Coffee & Convo" Exclusive Invite With President Sommerfeld
Every $500 individual gift qualifies that donor for a special invitation to a virtual coffee and conversation with Interim President Russ Sommerfeld, featuring coffee from 10:31.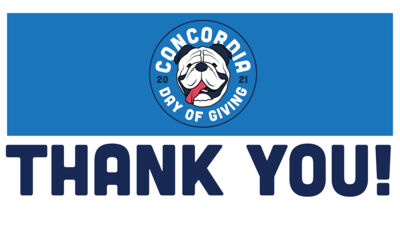 $10k "Given In Honor Of..." Match
They made an impact on you, and now you can double the impact of your donation in their honor! When submitting your gift, simply add "Given in honor of" and add the name of someone who made your connection to Concordia special. All such gifts will be matched dollar-for-dollar, up to a total of $10,000.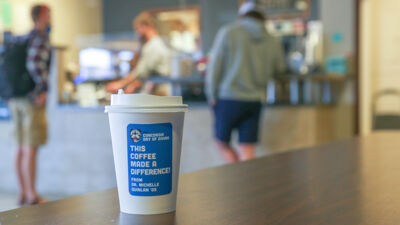 Drink Coffee & Make A Difference Challenge
A generous alum has offered a 10:31 Coffee challenge! 300 coffees sold at the student-run 10:31 Coffee shop on campus unlocks a $3,000 gift to the Concordia fund, donated by Dr. Michelle Quinlan '05! So stop by 10:31 Coffee in Janzow, buy a coffee and make a difference on Day of Giving!
Day of Giving Schedule
*All times listed are Central Time
$10k Rise and Shine Kick-off Match
midnight - 10 a.m.
It's Day of Giving! This is the day the Lord has made! Let us rejoice and be glad in it! All Day of Giving gifts made before 10 a.m. will be matched dollar-for-dollar up to $10,000! Rise and shine, let's secure that first match of the day!
Student Thank You Photobooth
9 a.m. - 2 p.m.
Morning Devotional by theology & DCE student Matthew Murphy in Alaska
9-9:10 a.m.
Matthew Murphy, a senior theology and DCE student who is interning at Anchorage Lutheran Church in Anchorage, Alaska, gets our day started with Christ in a devotional from the Last Frontier that will be shown on our Facebook and YouTube pages.
Center for Liturgical Art Tour
10:30-10:40 a.m.
Learn more about the CLA and get a behind-the-scenes look at how some of their beautiful art is made.
$10k Student Scholarship Match
11:30 a.m. - 1:30 p.m.
Every student at Concordia receives scholarship money from the Concordia Fund. Your donations support these scholarships and during this 2-hour window, a donor will match your collective gifts up to a total of $10,000!
A Cappella Live Practice: Listen, Like and Give
noon-12:30 p.m.
We are going live with an A Cappella practice at noon! Tune in on Facebook to listen, hit the LOVE button and give during the live performance to have your gift matched. You help make this beautiful music happen!
Watch Esports in Action
4-4:30 p.m.
Tune in on Facebook to hear about the newest sports team on campus. Learn about the format and strategy behind Concordia's esports team and watch our Bulldogs in a Rocket League Match!
$10k 3-Point Challenge with Bulldog Players and Guest Shooters
6-6:30 p.m.
Watch to see which Bulldog sharpshooter—player or celebrity (Coach Drew Olson '03, Coach Tae'lor Purdy-Korell, Randy Baack '87, head athletic trainer and Brevin Sloup '20, men's graduate assistant coach)—wins the 3-point shooting contest. In addition to campus bragging rights, if any shooter goes 20/30 or better in one trip around the arc, a donor's $10,000 challenge gift is unlocked!
$10k Bulldog Strong Match
6-8 p.m.
Let's finish the day strong, Bulldog Nation! An evening match has been offered to inspire you. Double your gifts from 6-8 p.m., with this dollar-for-dollar match, up to $10,000!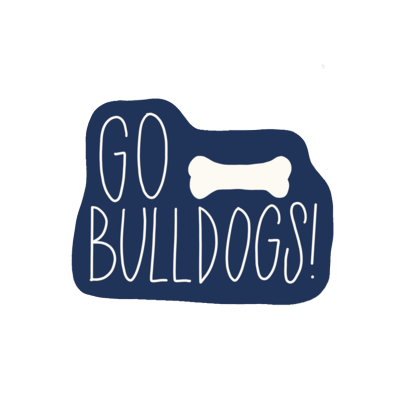 Be A Concordia Ambassador
If you feel passionate about helping raise more support for Concordia students, help us get the word out on your social media accounts by sharing about how a professor, coach, teammate or friend inspired you, or by using some of our fun graphics.
Comment, post, double-tap or tweet and celebrate Concordia by wearing your Bulldog gear and posting a photo on social media on March 25 using #CUNEDayofGiving, or share a story about someone at Concordia who helped you discover the values you have today.
Share your love for Concordia by using one of our backgrounds for your next online meeting. Bonus points if you take a screenshot and post it on social media with the hashtag.
Become an Ambassador
What is Concordia Day of Giving?

A giving day is typically a 24-hour fundraising event that brings donors, volunteers and communities together around a common cause. At Concordia, we are always looking for new ways to encourage our friends and alumni. It is our hope that through this Day of Giving, we will be able to reach and engage more constituents across the country with opportunities to engage with Concordia.
How do I make a gift?

You can give a gift online all-day through our Day of Giving 2021 giving page.
Will my Day of Giving contribution be tax-deductible?

Yes, all gifts to Concordia are tax-deductible. You will receive an email confirmation after submitting your online gift, and a mailed receipt in the coming days.
What is the Concordia Fund?

The Concordia Fund is the lifeblood of the institution serving as the operating budget year over year. As the annual fund for the university, the Concordia Fund primarily supports student scholarships. With 100% of students receiving some type of scholarship support, the Concordia Fund is crucial to Concordia students.