B.A.

TESOL

Major

Concentration

Teaching Endorsement
The Teaching English to Speakers of Other Languages (TESOL) program at Concordia Nebraska is designed to prepare you to teach English as a second language (ESL) internationally or in adult ESL programs in universities, refugee centers or community centers in the United States.
Here, you'll build an understanding of
the foundations of English language instruction in both English as a second language and English as a foreign language contexts,
bilingual education, including current theories of second language acquisition, linguistic analysis and the role culture plays in second language teaching,
how to supplement your classroom learning with real-world, hands-on experiences teaching English to speakers of other languages in programs both in the U.S. and abroad.
100%
career outcome rate1
6:1
Student-to-faculty ratio
100%
Faculty with terminal degree
Serve diverse populations and make a difference in your students' lives!
Program Highlights
WHY STUDY TESOL AT CONCORDIA?
The TESOL program at Concordia University, Nebraska prepares competent, caring, inclusive and proactive TESOL professional educators who make a difference in their students' lives. Graduates of the TESOL program are also equipped to present the Gospel, particularly in countries where traditional missionaries and church workers have trouble gaining access.
Serve Abroad
Studying, learning and growing goes beyond just your classes and experiences on campus. Serving abroad equips you with global life skills that no book or classroom can match. Concordia offers many different national and international mission trips to places like Guatemala, China, Haiti and Ethiopia so you can share God's love while serving the world and discovering a different culture.
Serve Abroad

Study Abroad
Many of your most memorable learning experiences in college will take place outside the classroom. At Concordia, you can go on study tours, experience service-learning opportunities and earn global internships to promote your intellectual, emotional and spiritual growth.
TESOL Program Director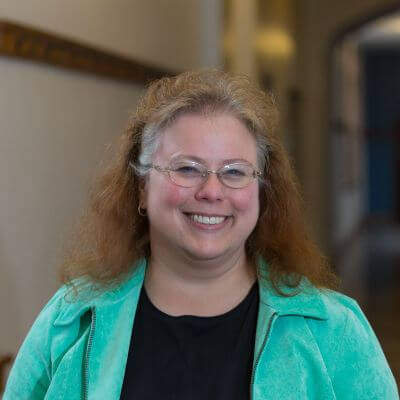 Dr. Vicki Anderson
Associate Professor of Education, TESOL Program Director
Department of Education; Department of History, Geography, Intercultural Studies and Modern Foreign Language
Meet our students
Grace Kohnke
Lincoln, Nebraska
TESOL opens my mind to how other cultures live and learn a language, and it opens doors for me to work with a wide diversity of people.
Accreditation
Concordia University, Nebraska is accredited by the Higher Learning Commission, a regional accreditation agency recognized by the U.S. Department of Education.
Degree Goals
A TESOL graduate from Concordia University, Nebraska will be able to:
Demonstrate understanding of language as a system and use that knowledge to support English Language Learners (ELLs) as they acquire English language and literacy.
Use major concepts, principles, theories and research related to the nature and role of culture and cultural groups to construct supportive learning environments for ELLs.
Use evidence-based practices and strategies related to planning, implementation and management of standards-based ESL and content instruction.
Implement a variety of standards-based teaching strategies and techniques for developing and integrating the English language skills of listening, speaking, reading and writing.
Career Outcomes
English as a Second Language Teacher
Instruct students whose first language isn't English is reading, writing and conversing effectively
Focus on conversational or job-related communication skills
TESOL Administrator
Plan, implement and evaluate courses offered by ESL programs
Oversee teachers and help establish long-term objectives
Curriculum Developer
Create instructional materials that teachers use in the classroom to facilitate learning
Analyze and evaluate education standards and implement curriculum for your school, ESL program or global ministries organization
FAQs
Do I need to speak another language fluently in order to be a TESOL professional?

You don't need to be fluent in another language in order to teach English to speakers of other languages. In fact, in the classroom, you generally will only speak English to immerse your students in the English language, which will help them learn much more quickly. However, it might be helpful to learn a few phrases, such as "hello," "sit down" or "quiet, please."

As you work inside and outside the classroom, you'll probably learn more phrases, especially if you're teaching in a foreign country. Struggling to learn the native language of your students will help you become a better TESOL teacher, as you'll be able to understand what your students are going through and develop strategies for language learning that you can teach them.​​​
What kind of unique opportunities are available at Concordia Nebraska for TESOL majors?

Concordia University, Nebraska offers TESOL majors many opportunities for short-term mission trips and study abroad or longer summer internships and practicum experiences.

Locally, you can gain valuable TESOL field experience in local schools, immigrant outreach ministries and organizations like the People's City Mission in Lincoln.

Concordia Association of Students in Education (CASE) sponsors multicultural trips each year to Lincoln and Omaha working with children to teach English as a second language in after-school and weekend classroom programs.

​​
To have the best chances of getting a good job teaching English overseas, what do I need?

To prepare to teach English as a second language overseas, you'll need
a TESOL diploma
Classroom experience either in the form of actual teaching, conversation hours or working with international students
Having international travel experience is a huge plus because it demonstrates to prospective employers that you have survived being overseas already. You can receive all of these things through Concordia University, Nebraska's TESOL program.
Related Programs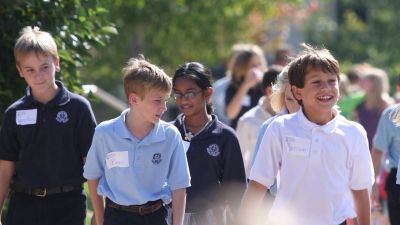 Middle Level Education
The middle level education program at Concordia Nebraska connects theory with practice to prepare graduates to teach grades 5 through 9 in both self-contained and departmentalized classrooms. As a middle level education major, you will choose from among math, science, social sciences and language arts and have the opportunity to add a second subject from those or Spanish, physical education and ELL/ESL, allowing your passion for teaching to connect with your subject-area passions, which you can share with your students.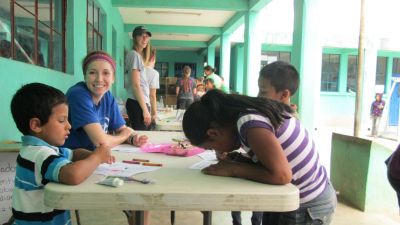 Spanish
With its emphasis on communication for real-world purposes, the Spanish program at Concordia University, Nebraska will prepare you for graduate studies, professional school or a career in a number of fields. Our small classes and personalized attention mean you get the most from your education.
World and Intercultural Studies
The world and intercultural studies program at Concordia is a 48 hour cross-disciplinary major designed for students with interests in international service, communication, world missions, language or cultural studies. World and intercultural studies can be an effective stand-alone major, or you can choose to pair it with majors or minors in business, communication, sociology, theology and more so you can combine your passions and find the career that best suits you.
1 Recent graduates attending graduate school or employed within six months of graduation.