B.S.Ed.

Middle Level Education
Courses
Middle Level Education

Featured Courses

As a student in the middle level education major at Concordia Nebraska, you'll have the opportunity to take specialized courses related to various aspects of the middle level education profession. These classes, designed to equip you for leadership and service in various middle level education careers, are taught by some of our esteemed faculty who have extensive experience in their fields.

Middle Level Philosophy, Theory and Practice

Middle Level philosophy, theory and practice, including: history of the middle school; organizational patterns in middle schools; advisory programs; vision and mission in middle schools; effective middle school environments; building effective relationships among parents, schools and communities; and appropriate curriculum, instructional strategies, and assessment in middle grades.

2

credits

Adolescent Psychology and Development

The course presents an arranged sequence of psychological and development theories, concepts, and insights designed to inform the practitioner working with adolescents. The content and class interaction cumulatively examine adolescent behavior and belief systems. The aim is to assist the practitioner with grounded yet flexible decision–making when working with young people in the contexts of counseling, teaching, youth ministry, family, and community.

3

credits

Instruction and Assessment for Middle Level/ Secondary Classrooms

Curriculum, instruction, and assessment practices. Focus on planning for instruction, appropriate instructional strategies, multiple methods of assessment, adjusting instruction and assessment for diverse learners, formative and summative assessment data, and assessment for learning.

3

credits

Middle Level Core Subject Methods

Methods, materials, curriculum, curriculum development, and instructional strategies in the middle level classroom; emphasis on preparation of middle grades teachers for teaching math, science and social sciences in a middle grades classroom, both departmentalized and self- contained.

3

credits
Application is open!
Be a part of the next class of middle level educators.
Middle Level Education

Sample Schedule of Courses

The following sample course of study is an example of the sequence of courses you might take in order to receive your degree. Please plan to discuss your actual course of study with your advisor, who can help you stay on track to meet your academic and professional goals.
Semester 1
Introduction to Education
Foundational concepts of the modern educational system. Emphasis on sociological, historical, and philosophical concepts of American education with time to explore curriculum, pedagogy, technology skills, professional learning, and ethical practice within the field of education. Field experience required.
3


credits
General Education
General education from across the university
9


credits
Semester 2
Educational Psychology and Child Development
A study of the psychological foundations of education with child development. Emphasis on developmental psychology and psychological foundations of relevant topics including, but not limited to, learning theories, individual variation and student diversity, planning, motivation, class management and assessment. Teaching as a form of ministry, psychology as a science, the use of research in education and the development of skills required to become a reflective practitioner. Field experience required.
3


credits
General Education
General education from across the university
7


credits
Semester 3
Middle Level Philosophy, Theory and Practice
Middle Level philosophy, theory and practice, including: history of the middle school; organizational patterns in middle schools; advisory programs; vision and mission in middle schools; effective middle school environments; building effective relationships among parents, schools and communities; and appropriate curriculum, instructional strategies, and assessment in middle grades.
2


credits
Teaching Exceptional Learners
Understanding and appreciation of learners with exceptional needs, knowledge of characteristics of those with disabilities and the gifted, providing inclusive learning environments. Emphasis on proven strategies and a variety of methods and resources to meet needs of learners who require special services, adaptations, or different approaches to learning. Disposition development focuses on strengths and needs of learners, the belief that all can achieve. Field experience required.
3


credits
General Education
General education from across the university
7


credits
Semester 4
Diverse Classrooms and Human Relations
Meets Human Relations requirements. Development of cultural awareness and investigation of attitudes, skills, and techniques needed to ensure inclusive learning environments for diverse students. Learning differences, language acquisition, English language learners, leadership, and collaboration with learners, families, and colleagues. Field Experience required.
3


credits
General Education
General education from across the university
7


credits
Semester 5
Instructional Technology
Knowledge and skills to prepare students for responsible and beneficial use of current technologies. Fundamental understanding of importance of technology in teaching and learning practices. Relevant and practical technology applications for PreK-12 classrooms.
2


credits
Instruction and Assessment for Middle Level/ Secondary Classrooms
Curriculum, instruction, and assessment practices. Focus on planning for instruction, appropriate instructional strategies, multiple methods of assessment, adjusting instruction and assessment for diverse learners, formative and summative assessment data, and assessment for learning.
3


credits
Semester 6
Service in Public Schools
Concepts and issues related to the ministry of teaching in a public setting. Knowledge, insights, and guidance related to vocation, ethics, legal issues, church and state distinctions, modeling Law and Gospel in public settings, and the structure of the public school environment.
2


credits
Adolescent Psychology and Development
The course presents an arranged sequence of psychological and development theories, concepts, and insights designed to inform the practitioner working with adolescents. The content and class interaction cumulatively examine adolescent behavior and belief systems. The aim is to assist the practitioner with grounded yet flexible decision–making when working with young people in the contexts of counseling, teaching, youth ministry, family, and community.
3


credits
Semester 7
Classroom Organization and Leadership for Middle Level/Secondary Classrooms
Multidimensional role of teaching and leadership in contemporary schools. Focus on collaboration, leadership, learning environments, instructional strategies, positive behavior response, professionalism and ethics for diverse classrooms, and educational research skills. Field experience required.
3


credits
Middle Level Core Subject Methods
Methods, materials, curriculum, curriculum development, and instructional strategies in the middle level classroom; emphasis on preparation of middle grades teachers for teaching math, science and social sciences in a middle grades classroom, both departmentalized and self- contained.
3


credits
Semester 8
Middle Level Student Teaching Seminar
Support course for student teachers during the first eight weeks of the Professional Semester: Clinical Experience.
1


credits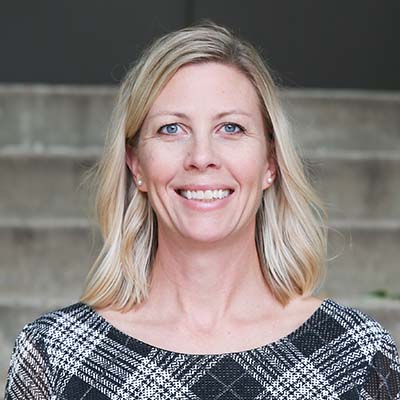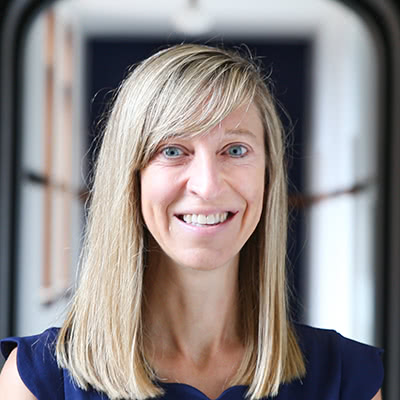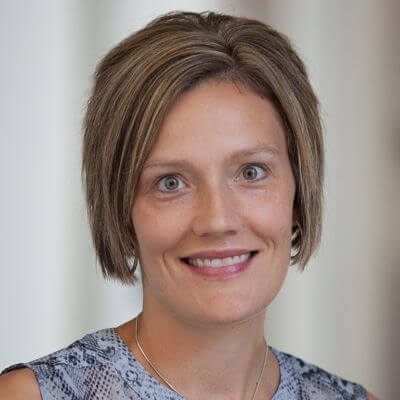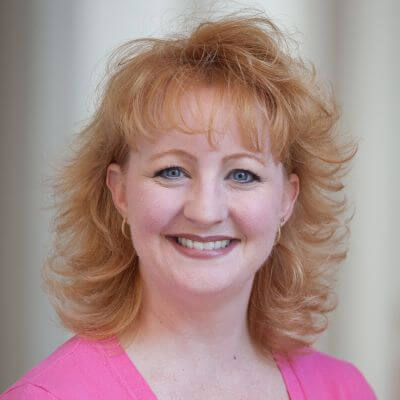 Middle Level Education Faculty
As experts in middle level education, our faculty and instructors bring years of experience to the classroom.
Meet the faculty