The Importance of Lutheran Education
Published by Lorinda Sankey 1 year ago on Thu, Jan 20, 2022 3:02 PM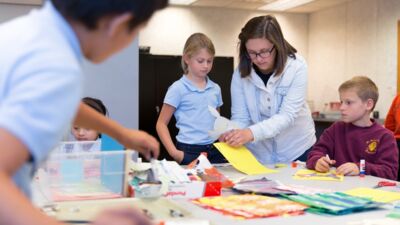 I was blessed to be a student in a Lutheran elementary school from first to eighth grade. My parents believed that it was important for me to receive a Lutheran education. After completing my bachelor's degree and Lutheran Teacher Diploma from Concordia University, Nebraska, I was called to teach in Lutheran schools in Florida, Iowa and Illinois and was blessed to be a teacher in Lutheran elementary schools much of my professional career. Now, I help prepare new educators to teach in Lutheran schools.
A Greater Purpose
Lutheran schools have a distinct and multi-faceted purpose. First and foremost, Lutheran schools teach students and their families God's Word in the Bible, especially that Jesus is their Savior, and to teach the basic concepts of the Christian faith as outlined in Luther's Small Catechism. God's Word, Jesus and the Christian faith are taught every day in Lutheran schools through reading the Bible, learning Bible stories, singing hymns and songs, praying and serving others in the community and beyond.
Lutheran schools also help develop students' understanding that God has a purpose for them. When they learn the story of God's love for them in the Bible, they learn that they are treasured creations of God who loves them and has a plan for them. God planned them for a purpose. Students are encouraged to discover the purpose that God has for them now at their current age and to trust that God has purpose for them in the future.
Students' understanding of purpose is deepened through the examples that their teachers set for them. Teachers in Lutheran schools demonstrate what it looks like to live a life with purpose. They are intentional about preparing classrooms, lessons and activities for their students, striving for excellence in their teaching and growing professionally. They challenge students to grow in knowledge, skills and understanding of the world around them through their various studies. Most importantly, teachers in Lutheran schools live out their purpose by showing their students how to grow in their Christian faith. Teachers show students how to read the Bible, how to pray, sing, worship and serve others. They show students how to apologize, how to forgive one another, how to care for each other. Through the role models of their teachers, students in Lutheran schools learn what it looks like to live life with purpose.
Academic Excellence
One outcome of living a life of purpose is a desire for excellence. When teachers and students in Lutheran schools understand that God has a purpose for them, they respond with a desire to work toward excellence. I have witnessed this desire for excellence in Lutheran school classrooms. Teachers challenge students to read and write pieces that they may not have read or written on their own. Teachers challenge students to explore concepts of mathematics, to launch into individual and group projects, to make choices about their learning, to serve in the community, to commit themselves to learning. The results of this desire for excellence are external with measurable concrete outcomes to show for the work and internal with growth of character and values.
The Value of Relationships
Another outcome of living with purpose is valuing relationships. Teachers in Lutheran schools prioritize building positive relationships with students and their families. This value for relationships flows out of God's relationship with people. God reaches out to people to offer salvation through Jesus and to provide for the earthly needs of people. In response, teachers in Lutheran schools reach out to students and families offering caring communities in which students will flourish and learning environments where students will grow. Teachers initiate these relationships by greeting students, getting to know each student individually through personal conversations, asking questions, inviting feedback and listening. They grow relationships by praying for students and families, meeting with families, writing to families, advising families, attending events, etc. Teachers value the relationship as a means to strengthen each student's academic learning and Christian faith formation.
A Focus on Eternity
The ultimate purpose of Lutheran education is to teach about Jesus; that Jesus is God's Son who came to earth to live, die for our sins, rise from the dead, return to heaven and that Jesus will take all who believe in Him to heaven for eternity. No matter what a student learns about earthly life, eternal life is the most important. Teachers in Lutheran schools ultimately desire that each of their students live in heaven with Jesus someday. This desire motivates teachers to share Jesus through their teaching and through the meaningful relationships they develop with students and families.
Lutheran education is important because its focus is on the most important thing: helping students' faith in Jesus grow and develop. Educators in Lutheran schools teach students about Jesus while they prepare students to live out the purpose that God has planned for them. A student's purpose is fulfilled as they pursue academic excellence and develop positive relationships with God and with others. Growing in faith, discovering purpose, pursuing excellence and developing relationships educate the whole person. A Lutheran education is important because it reaches the whole person spiritually, socially, emotionally, physically and academically.
Are you Ready for a Rewarding Career in Education?
To start your path to a teaching career, check out Concordia's elementary education program.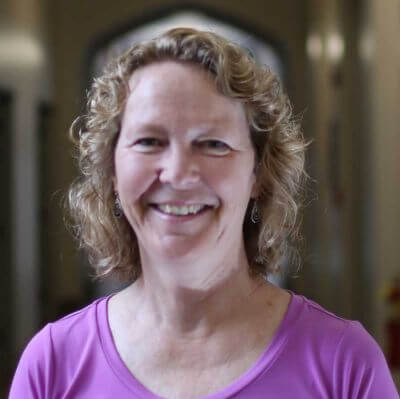 About the Author
Dr. Lorinda Sankey is the Dean of the College of Education, Health and Human Sciences and the W.A. & L.K. Richardson Professor of Education at Concordia University, Nebraska.
Meet Lorinda